Talcum Powder Lawyers
Phillips Law Group
Helping Clients Nationwide
2,000+
Over $1 Billion Won for Our Clients
Decades of Experience Winning
Phoenix, AZ Talcum Powder Lawsuit Lawyer
Some consumers are holding manufacturers accountable for neglecting to warn of the potential health risks of using talcum powder, claiming there is a link between talc products and cancer diagnoses. Taking legal action in an attempt to get justice, people in all 50 states are pursuing talcum powder lawsuits.
In recent years, different researchers have theorized there is a link between talcum powder and ovarian cancer, mesothelioma, and other serious medical concerns. For example, in one major study, talc regularly used in the genital area was associated with a 33 percent overall increase in ovarian cancer risk.
When baby powder products containing talc are applied to the genital region, baby powder particles can travel through the female reproductive system to the ovaries and stay there for a long time, creating an inflammatory response and conditions that increase the likelihood of cancer growth.
In addition, talc and asbestos are naturally occurring minerals that are often mined alongside each other, according to Forbes. The outlet noted that In October 2019, the U.S. Food and Drug Administration (FDA) completed a year-long study of talc-containing cosmetic products in which asbestos was detected in several products. At that time, the FDA worked with manufacturers on recalls of some of the products containing traces of asbestos.
Since then, Johnson & Johnson has been named in thousands of lawsuits alleging a link between cancer diagnoses and the company's talc-containing products. Although the company stated in August 2022 that it would pull all talcum powder products off the market internationally in 2023, replacing talc with cornstarch, many consumers may already have been impacted.
If you or a loved one used Johnson & Johnson's talc products or other baby powder products and were diagnosed with ovarian cancer or mesothelioma, please don't hesitate to contact us to discuss your legal options.
There's no fee to review your claim. The team at Phillips Law Group works on a contingency fee basis – you don't pay us anything unless we win your case.
+ When Do I Need an Attorney?
If you've been injured in an accident, it's time to call an attorney. Studies show that the average insurance award with an attorney is 3 times higher than without. Call (602) 258-8888 to tell us your story and get a free case review.
+ Should I Accept an Insurance Offer?
Insurance adjusters work for the insurance companies, and their priority is to make sure they pay as little as possible for the insurance claim. Talk to a lawyer before accepting an insurance offer to make sure you are getting a fair settlement.
+ How Much Does It Cost To Hire an Attorney?
There's no fee to start your case. At Phillips Law Group we work on a contingency basis. That means you don't pay us anything unless we ultimately win your case.
We're Here to Listen
Fill out the form and we'll contact you to go over what happened and evaluate your case for free.
By submitting your contact information, you agree that we may contact you by telephone (including text) and email in accordance with our Terms and Privacy Policy
Your message has been sent
Thank you for your message, we will get back to you soon.
Reviews
I didn't know anything about the area, and Phillips Law Group just took care of everything. They helped made sure I knew where I was going, made sure I didn't have to worry. They literally just took care of me.
No Fee Until We Win For You
1
Free
Case Evaluation
2
We get to work,
you get updates
3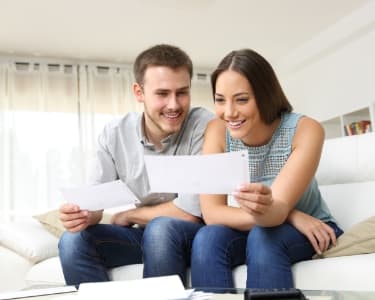 Collect Compensation
More Information On Talcum Powder Lawsuits
Who is At Risk?
People who used baby powder containing talc on their genital areas are at risk, as there is a chance that particles traveled to their ovaries and allegedly led to the development of ovarian cancer.
In addition, medical conditions involving the lungs and mesothelioma may develop if talcum powder fibers containing asbestos are inhaled by a person of any sex and gender. In talc-cancer lawsuits for mesothelioma, the products can be either cosmetic, like baby powder, or include exposure to industrial-grade talc, including clay, paint, adhesive materials, supplements, and more.
Have a question about a potential case?
Is There a Time Limit to File a Lawsuit?
Due to statute of limitations restrictions in each state, there are deadlines to file this type of lawsuit. An experienced lawyer like the ones at Phillips Law Group can determine the correct time frame and help you potentially build a case within that period.
Have a question about a potential case?
How Much Does Talcum Powder Lawsuit Lawyer Cost?
Because we work on a contingency basis, you do not need to pay any money upfront. You will not owe any money unless we ultimately take on and win your case. Contact Phillips Law Group today to determine your legal options – we would be more than happy to speak with you!
Have a question about a potential case?
More Information on Talcum Powder