L'Oréal Hair Straightener Lawsuit
Helping Clients Nationwide
2,000+
Over $1 Billion Won for Our Clients
Decades of Experience Winning
Defective Product Lawyers
A potential link between L'Oréal hair-straightener products and uterine cancer has been discovered thanks to the findings of a study from the National Institutes of Health published in October 2022; it could lead to a number of lawsuits against the well-known and extremely popular cosmetics company.
The findings were released the same month that an individual who was diagnosed with uterine cancer in 2018 claimed in a lawsuit that she has used L'Oreal's products since 2000.
The plaintiff claimed in her complaint that her uterine cancer diagnosis was "directly and proximately caused" by her "regular and prolonged exposure to phthalates and other endocrine disrupting chemicals" allegedly found in L'Oréal's hair straightening products.
Indeed, in the NIH study, researchers found that women who reported frequent use of hair straightening products – noted as more than four times in the previous year – were more than twice as likely to later develop uterine cancer compared to those who did not use the products.
If you or someone you know has been diagnosed with uterine cancer after using hair straighteners or relaxers, particularly products from L'Oréal, please don't hesitate to contact our office to determine your possible legal options.
If the diagnosis was made after a prolonged period of using a different brand of hair straightener products, we urge you to still consider contacting the team at Phillips Law Group for a free consultation. There are no upfront fees and don't pay unless we take on your case and win.
Phillips Law Group is passionate about seeking justice for those who've been harmed. Please contact us today if you suspect you or a loved one developed uterine cancer as a result of the use of hair straightener products over an extended period of time. We would be honored to help you get the justice you deserve!
We're Here to Listen
Fill out the form and we'll contact you to go over what happened and evaluate your case for free.
By submitting your contact information, you agree that we may contact you by telephone (including text) and email in accordance with our Terms and Privacy Policy
Your message has been sent
Thank you for your message, we will get back to you soon.
Reviews
I didn't know anything about the area, and Phillips Law Group just took care of everything. They helped made sure I knew where I was going, made sure I didn't have to worry. They literally just took care of me.
No Fee Until We Win For You
1
Free
Case Evaluation
2
We get to work,
you get updates
3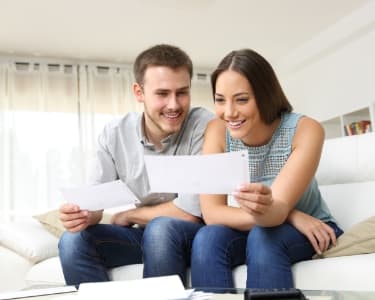 Collect Compensation
More Information on L'Oréal Hair Straightener