Heavy Metals in Baby Food Lawsuit
Helping Clients Nationwide
2,000+
Over $1 Billion Won for Our Clients
Decades of Experience Winning
Baby Food and Heavy Metals Attorneys
In February 2021, the House Subcommittee on Economic and Consumer Policy identified heavy metals in baby food from several large baby food manufacturers in the United States. A report in September of that year "also put forth recommendations for the Food and Drug Administration (FDA) and the baby food industry to eliminate toxic content in baby foods."
These findings have led some parents to take legal action against the manufacturers, alleging their children were fed baby food found to contain toxic heavy metals and were diagnosed with severe Attention-deficit/hyperactivity disorder (ADHD) or Autism/Autism spectrum disorder (ASD).
The heavy metals included arsenic, lead, cadmium, and mercury and were identified in brands like Beech-Nut Nutrition Company, Campbell Soup Company (Plum Organics), Gerber, Hain Celestrial Group (Earth's Best organic products), Nurture (Happy Family Organics and Happy Baby products, Sprout organic foods, and Walmart (Parent's Choice).
Since then, on October 31, 2022, a federal judge dismissed without prejudice plaintiffs' fraud and consumer protection claims in a district class action in New Jersey against Campbell Soup Co. and Plum PBC alleging dangerous levels of heavy metals in Plum baby food products, according to the National Law Review.
But other toxic baby food lawsuits continue, and if you believe your child may have been impacted, it is still a good idea to speak with a legal professional about your situation.
Please contact the team at Phillips Law Group for a free consultation to learn more. You pay nothing unless we move forward with a lawsuit that is successful and you recover compensation. Give us a call at 602-222-2222 to see how we can help!
+ When do I need an attorney?
If you've been injured in an accident, then it's time to call an attorney. Studies show that the average insurance award with an attorney is 3 times higher than without. Call (602) 258-8888 to tell us your story and get a free case review.
+ Should I accept an insurance offer?
Insurance adjusters work for the insurance companies, and their priority is to make sure they pay as little as possible for the insurance claim. Talk to a lawyer before accepting an insurance offer to make sure you are getting a fair settlement.
+ How much does it cost to hire an attorney?
There's no fee to start your case. At Phillip's Law Group we work on a contingency basis. That means you don't pay us anything unless we ultimately win your case.
We're Here to Listen
Fill out the form and we'll contact you to go over what happened and evaluate your case for free.
By submitting your contact information, you agree that we may contact you by telephone (including text) and email in accordance with our Terms and Privacy Policy
Your message has been sent
Thank you for your message, we will get back to you soon.
Reviews
I didn't know anything about the area, and Phillips Law Group just took care of everything. They helped made sure I knew where I was going, made sure I didn't have to worry. They literally just took care of me.

They knew exactly how to explain the case to me in a way that I would understand it. They gave me hope that my life wasn't over.

A friend of mine recommended Phillips Law and I'm so grateful, because they were so wonderful, so down to earth, so professional. I felt like they were family.
No Fee Until We Win For You
1
Free
Case Evaluation
2
We get to work,
you get updates
3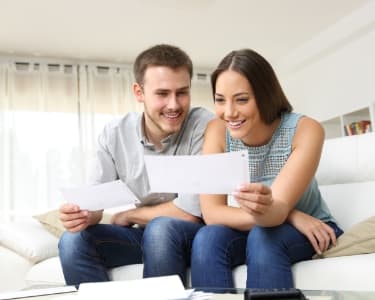 Collect Compensation
More Information on Baby Food and Heavy Metals Lawsuits
What Heavy Metals Were Found in Baby Food?
In a February 4, 2021 report and a September 29, 2021 supplement by the U.S. House of Representatives subcommittee on Economic and Consumer Policy, heavy metals — including arsenic, lead, cadmium, and mercury — were found in baby foods produced by seven of the biggest baby food manufacturers in the country.
Which Baby Foods Were Found to Have Heavy Metals?
In the February 2021 report, the following manufacturers of organic and conventional brands either exceeded testing limits for toxic heavy metals or didn't cooperate with the subcommittee's investigation:
Beech-Nut Nutrition Company
Campbell Soup Company, manufacturer of Plum Organics brand
Gerber
Hain Celestial Group, manufacturer of Earth's Best Organic brand
Nurture Inc., manufacturer of Happy Family Organics
Sprout Foods, Inc.
Walmart Inc., manufacturer of Parents' Choice
Have a question about a potential case?
What Should Parents Do Next?
Some of the class action lawsuits regarding heavy metals in baby food have been dismissed for lack of standing and other reasons. But other heavy metal lawsuits are ongoing.
If you suspect your child may have been impacted, please contact the team at Phillips Law Group for a free, no-obligation consultation to discuss your potential case and legal options. Please call us or fill out this contact form on this page and someone will respond to your inquiry.
Have a question about a potential case?
More Information on Heavy Metals in Baby Food Lawsuit