Infant Formula Lawsuit Lawyers
Helping Clients Nationwide
2,000+
Over $1 Billion Won for Our Clients
Decades of Experience Winning
Infant Formula Lawsuit Lawyers
Some baby formula manufacturers like Mead Johnson & Company and Abbott Laboratories are facing a number of baby formula lawsuits after premature babies developed necrotizing enterocolitis (NEC). These lawsuits allege the manufacturers of Similac and Enfamil didn't adequately warn that the cow's milk-based formulas could lead premature babies to develop or die from NEC.
NEC is a severe gastrointestinal problem that mainly affects premature babies. The health condition inflames intestinal tissue, causing it to die, and it can lead to a hole (perforation) forming in a baby's intestine. These perforations can allow bacteria to leak into the abdomen or bloodstream, according to the Cleveland Clinic.
Parents involved in these lawsuits claim the formula makers failed to adequately warn parents of the dangers of feeding the cow's milk-based infant formulas to their babies, putting them at increased risk for the intestinal disease, despite studies going back as far as the early 1990s that showed a possible link between some cow-based baby formulas and NEC.
About 1 in 4 babies needs surgery to remove dead intestinal tissue and repair holes caused by NEC. Fortunately, an estimated 8 in 10 babies with NEC survive, but some of these babies will have long-term health problems from the gastrointestinal problem.
If your baby drank Similac or Enfamil and developed NEC, you may be entitled to compensation. Some types of compensation you may be able to recover include medical bills, surgery costs, lost wages if you couldn't return to work as a result of your infant's condition, other financial losses, pain and suffering (including emotional and mental), and possibly punitive damages, if appropriate.
Contact the infant formula lawsuit lawyers at Phillips Law Group for a free consultation to help determine if you have a qualified case. Your information will remain confidential, and you don't owe us anything unless we take on your case – and win. Give us a call to learn more.
+ When do I need an attorney?
If you've been injured in an accident, then it's time to call an attorney. Studies show that the average insurance award with an attorney is 3 times higher than without. Call (602) 258-8888 to tell us your story and get a free case review.
+ Should I accept an insurance offer?
Insurance adjusters work for the insurance companies, and their priority is to make sure they pay as little as possible for the insurance claim. Talk to a lawyer before accepting an insurance offer to make sure you are getting a fair settlement.
+ How much does it cost to hire an attorney?
There's no fee to start your case. At Phillip's Law Group we work on a contingency basis. That means you don't pay us anything unless we ultimately win your case.
We're Here to Listen
Fill out the form and we'll contact you to go over what happened and evaluate your case for free.
By submitting your contact information, you agree that we may contact you by telephone (including text) and email in accordance with our Terms and Privacy Policy
Your message has been sent
Thank you for your message, we will get back to you soon.
Reviews
I didn't know anything about the area, and Phillips Law Group just took care of everything. They helped made sure I knew where I was going, made sure I didn't have to worry. They literally just took care of me.

They knew exactly how to explain the case to me in a way that I would understand it. They gave me hope that my life wasn't over.

A friend of mine recommended Phillips Law and I'm so grateful, because they were so wonderful, so down to earth, so professional. I felt like they were family.
No Fee Until We Win For You
1
Free
Case Evaluation
2
We get to work,
you get updates
3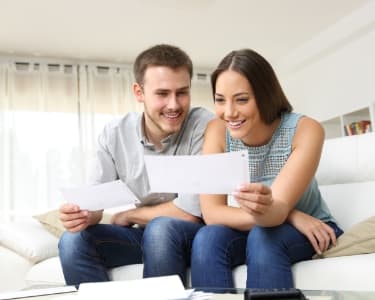 Collect Compensation
More Information on Infant Formula Lawsuit
What Are the Symptoms of NEC?
The most common symptoms of NEC are, according to the Cleveland Clinic:
Abdominal pain and swelling
Changes in heart rate, blood pressure, body temperature, and breathing
Diarrhea with bloody stool
Green or yellow vomit
Lethargy
Refusing to eat and lack of weight gain
Have a question about a potential case?
Which Baby Formulas Are Involved in Lawsuits?
The following are baby formula brands named in Similac and Enfamil lawsuits, according to Forbes:
Similac Special Care
Similac Human Milk Fortifier
Similac NeoSure
Similac Alimentum
Similac Alimentum Expert Care
Similac Human Milk Fortifier Concentrated Liquid
Similac Human Milk Fortifier Powder
Similac Liquid Protein Fortifier
Similac Special Care 20
Similac Special Care 24
Similac Special Care 24 High Protein
Enfamil Human Milk Fortifier Acidified Liquid
Enfamil Human Milk Fortifier Powder
Similac Special Care 30
Similac Human Milk Fortifier Hydrolyzed Protein- Concentrated Liquid
Enfacare Powder
Enfamil Human Milk Fortifier Liquid High Protein
Enfamil Milk Fortifier Liquid Standard Protein
Enfamil NeuroPro Enfacare
Enfamil Premature 20 Cal
Enfamil Premature 24 Cal
Enfamil Premature 24 Cal/fl oz HP
Enfamil Premature 30 Cal
Enfamil 24 and DHA & ARA Supplement
Have a question about a potential case?
How Much Does an Infant Formula Lawsuit Lawyer Cost?
At Phillips Law Group, we work on a contingency fee basis, meaning we do not charge any upfront costs or fees and only require payment if we recover compensation on your behalf. There is no risk in contacting our firm to discuss your potential case and to get the legal assistance you deserve. Please give us a call to discuss your legal options today! 
Have a question about a potential case?
More Information on Infant Formula Lawsuit Lawyers