Defective Airbags Lawyer
Phillips Law Group
Helping Clients Nationwide
2,000+
Over $1 Billion Won for Our Clients
Decades of Experience Winning
Since their introduction, automobile airbags have saved lives and reduced injuries in collisions. Unfortunately, manufacturing defects in these devices have also led to numerous deaths and injuries. Looking at cases of defective airbags provides insights into product liability law and may help you cope if your vehicle's airbag system fails.
A Lifesaving Technology
In 1998, federal law required airbags for every new automobile sold in the United States. Airbags were a way to reduce injuries in frontal collisions. Without these devices, the laws of physics force the heads of front-seat occupants into the steering wheel or dashboard. Facial lacerations and traumatic brain injuries were typical results of this motion. Fractions of a second later, many front-seat occupants found their upper torso and heads flung backward — triggering the classic whiplash injury.
Front-mounted airbags — on the steering wheel for the driver and the dashboard for the front passenger — helped mitigate both types of injuries. Modern airbags deploy when their sensors detect a collision exceeding 10 miles per hour. Full deployment happens within 1/25th of a second, far quicker than an eyeblink. Perforations in the bags allow for slow deflation. This deflation in turn creates an energy-absorbing cushion for passengers.
Following the success of front-mounted airbags, manufacturers added side-mounted units to protect passengers' torsos and feet. The dawn of the 21st century brought a substantial leap forward with side curtain airbags. These bags deploy downward from a vehicle's roof, filling the space between passengers' heads and side windows. Curtain airbags markedly reduce the severity of injuries from T-bone collisions.
Worldwide, airbags have saved thousands of lives and headed off even more injuries. While simple in principle, airbags are highly complex devices with many parts. Beginning in 2009, this complexity led to tragedy. Read on to learn more about the tragic impact of defective airbags.
+ Excessive Deployment Force
No automaker manufactures the airbags installed in their vehicles. Instead, subcontractors build the units and ship the devices to the automaker's assembly centers. One such subcontractor was Japan's Takata Corporation. Originally a seatbelt manufacturer, Takata moved into airbag manufacturing and supplied units to nearly all of the world's automakers.
Fatal Flaws
In 2009, an eighteen-year-old Oklahoma woman driving a Honda Accord became involved in a low-speed collision. When the Takata airbag in her vehicle inflated, the unit propelled component debris into the woman's neck. With a major artery severed, the driver's injuries proved fatal. The woman's family filed a wrongful death lawsuit against Takata, won a quick settlement, and established a charitable foundation to honor the victim's memory.
Unfortunately, the Oklahoma incident was not a fluke. Since 2009, shrapnel-throwing Takata airbags have claimed at least 24 more lives and caused hundreds of injuries. By 2013, Honda — under pressure from the National Highway Traffic Safety Administration — began recalls of vehicles with Takata airbags.
A Record-Setting Recall
Within months, Honda expanded its recall. Soon after, nearly every other automaker followed suit. With more than 50 million vehicles involved, the Takata airbag debacle led to the largest recall in automotive history.
While every manufacturer marketed vehicles with Takata airbags, most of the injury-causing incidents occurred in Honda automobiles. Typically, this situation would cause much of the liability to fall on Honda's corporate shoulders. Actions by the United States Department of Justice would alter the playing field.
In January 2017, Takata pled guilty to federal wire fraud charges, admitting to misrepresenting quality-control efforts in communications with Honda and other automakers. While apportioning fault in multi-party personal injury cases is often difficult, a criminal conviction enormously shifts this burden.
Aftermath
During the ongoing civil and criminal litigation, Takata set aside a compensation fund. Nevertheless, personal injury lawsuits, wrongful death actions, and criminal penalties quickly swamped the component manufacturer. In June 2017, Takata filed for bankruptcy, leading to an acquisition by a Chinese competitor. Takata's court-supervised reorganization created the Takata Airbag Individual Restitution Fund to handle future personal injury claims.
Those claims are likely to continue. Worldwide, millions of vehicles with suspected Takata airbags still take the road every day. As of July 2022, Honda documented replacements for 80 percent of the recalled airbags.
+ Deployment Failures
Takata's defective airbags inflated with excessive force, propelling shrapnel around the passenger area. Injuries also ensue when airbags fail to inflate after a collision. With multiple airbags in each vehicle, automakers equip every vehicle with an airbag control unit. The ACU's mission is to monitor the multiple collision sensors arrayed through the vehicle and deploy the airbags to protect the occupants.
The split-second deployment order of airbags may change depending on the direction of a collision. If an ACU malfunctions, vehicle occupants suffer the violence of a collision without airbag protection.
Lawyers representing a group of families allege the ACUs produced by German-based manufacturer ZF-TRW failed to deploy in collisions, directly causing at least eight deaths. The plaintiffs have also filed suit against six automakers who used ZF-TRW bags: Honda, Toyota, Fiat Chrysler, Mitsubishi, Hyundai, and Kia.
The ZF-TRW case illustrates the complexity of product liability cases and the difficulty of sorting out which parties bear fault. To pile further complexity on this case, ZF-TRW now argues that one of its subcontractors, STMicro, also bears fault for ACU failure. While the case proceeds, the NHTSA's Office of Defect Investigation continues its probe.
We're Here to Listen
Fill out the form and we'll contact you to go over what happened and evaluate your case for free.
By submitting your contact information, you agree that we may contact you by telephone (including text) and email in accordance with our Terms and Privacy Policy
Your message has been sent
Thank you for your message, we will get back to you soon.
Reviews
I didn't know anything about the area, and Phillips Law Group just took care of everything. They helped made sure I knew where I was going, made sure I didn't have to worry. They literally just took care of me.

They knew exactly how to explain the case to me in a way that I would understand it. They gave me hope that my life wasn't over.

A friend of mine recommended Phillips Law and I'm so grateful, because they were so wonderful, so down to earth, so professional. I felt like they were family.
No Fee Until We Win For You
1
Free
Case Evaluation
2
We get to work,
you get updates
3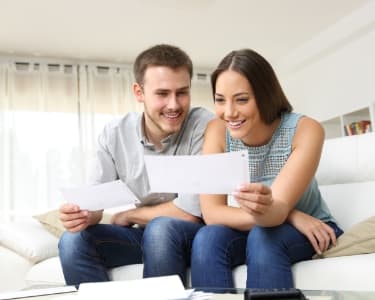 Collect Compensation
More Information on Insurance Fraud
Spontaneous Deployment
In the 1980s, during the airbag development phase, many motorists and engineers feared the consequences of a spontaneous airbag deployment. After decades of airbag use, spontaneous inflation incidents are relatively rare — the NHTSA does not even compile statistics for untriggered deployments.
Nonetheless, spontaneous deployments occur. During the Takata recall, numerous car owners reported spontaneous deployments from their newly replaced airbags. While these deployments did not lead to death or serious injury, the NHTSA further widened the recall. The result: Thousands of car owners ended up with a third set of new airbags.
The Hazards of Older Vehicles
While the NHTSA does not include these incidents in its annual report, the administration's consumer complaint database contains dozens of accounts of airbag surprise inflations. A Chicago television station's investigation found that vehicles built in the 1990s were the most likely to inflict this unwanted surprise on vehicle owners.
The station's report fingered water and debris infiltration of airbag ACUs as the cause. Early-generation vehicles came with rudimentary sealing for ACUs, leaving the units more and more vulnerable with each passing year. A faulty ACU may prevent airbag deployment — as the ZF-TRW case demonstrates — or trigger a deployment without warning.
Automakers have upped their game over succeeding model generations, with newer vehicles having more robust weather sealing for the mission-critical control units. Drivers of 1990s vehicles who can afford to buy a more recent vehicle may be wise to make this move.
Airbag Deployment Action List
Regardless of the model year, spontaneous airbag inflation merits action from consumers. Notify your insurance carrier of the failure. Even if you believe the airbag deployment caused no injury, schedule an appointment with your physician. Airbag deployments can cause hearing loss, vision problems, and even musculoskeletal issues. Preserve every record of medical treatment.
Document the airbag deployment with photos from your smartphone. Before scheduling your vehicle's repair, consider consulting a personal injury attorney. Nearly all personal injury lawyers will offer a case evaluation without charge.
Have a question about a potential case?
Airbag Injury Prevention
Proactive research can help you prevent airbag injuries. Entering your car's vehicle identification number on the NHTSA's SaferCars website will let you know if your car's airbags are subject to an active recall. If your vehicle is under recall, schedule a service appointment with a local dealer authorized to perform recall service. Your car's manufacturer will cover the entire cost of the replacement.
It pays to read your vehicle owner's manual and learn where your automaker located the airbags. Ensure that you don't place loose objects in front of any bag's deployment path. Attaching gadgets to the dashboard may turn these devices into lethal projectiles with an airbag's near-instant inflation. If you purchased a used car and do not have a printed manual, nearly all manuals are available online in downloadable PDF form.
Ensure Passenger Safety
Many manufacturers recommend that children under age 12 should ride in a rear seat. With some older vehicles, manufacturers recommend manually disabling the front passenger airbag in some situations.
For the youngest children, obtain an approved child car seat and follow the automaker's guidance on safe positioning. Taking these measures will enhance your family's safety in the event of a collision. If you need to contend with a rare spontaneous deployment, your diligence will strengthen your ability to press a compensation claim.
Have a question about a potential case?
Phillips Law Group: Personal Injury Representation for Arizona
Whether Arizonans suffer injury from an automotive defect or another act of negligence, the attorneys of the Phillips Law Group aim to help.
With several offices around the state, we offer free consultation appointments without obligation. If we accept your case, there are no upfront fees and we only get paid if we recover compensation for you.
If you or a loved one now contend with an injury, we invite you to contact us.
Have a question about a potential case?
More Information on Defective Airbags