Philips CPAP Ventilator Lawsuit
Phillips Law Group
Helping Clients Nationwide
2,000+
Over $1 Billion Won for Our Clients
Decades of Experience Winning
Philips CPAP Ventilator Lawsuit
In June 2021, Philips Respironics issued a voluntary recall of millions of CPAP and BiPAP devices manufactured before April 26, 2021. These devices have been linked to a higher risk of developing lung cancer and other serious health conditions.
Since then, Philips has racked up several Class I recalls — in mid-October 2022, the FDA handed down a sixth Class I rating in a safety alert. At that point, the FDA counted a total of 18,670,643 devices recalled in the United States alone.
In addition, the United States Justice Department is negotiating the terms of a consent decree with Philips to investigate what the company knew or should have known about the devices that many believe caused health issues before they were sent to millions of Americans, per The New York Times in November 2022. Such a decree would potentially demand the company document the steps it would take to prevent similar issues in the future.
If you or a loved one used a recalled Philips CPAP machine or ventilator and have since been diagnosed with lung cancer or other serious health issues, you may be eligible for compensation. Let our team of experienced defective product lawyers review your claim to see what legal options may be available to you and if you can participate in a Philips CPAP ventilator lawsuit.
Phillips Law Group is one of the largest consumer law firms in Arizona, having recovered more than $1 billion in compensation. This includes a recovery of $23 million in a defective product case.
Founder Jeffrey Phillips has decades of experience fighting on behalf of the injured and works closely with other lawyers around the country on defective product cases.
Call us today to schedule a free consultation to discuss the facts of your claim to see how we may be able to help you. Our attorneys work on a contingency basis, which means there are no hourly fees, and you only pay us if we successfully recover compensation on your behalf.
+ When Do I Need an Attorney?
If you've been injured in an accident, it's time to call an attorney. Studies show that the average insurance award with an attorney is 3 times higher than without. Call (602) 258-8888 to tell us your story and get a free case review.
+ Should I Accept an Insurance Offer?
Insurance adjusters work for the insurance companies, and their priority is to make sure they pay as little as possible for the insurance claim. Talk to a lawyer before accepting an insurance offer to make sure you are getting a fair settlement.
+ How Much Does It Cost To Hire an Attorney?
There's no fee to start your case. At Phillips Law Group we work on a contingency basis. That means you don't pay us anything unless we ultimately win your case.
We're Here to Listen
Fill out the form and we'll contact you to go over what happened and evaluate your case for free.
By submitting your contact information, you agree that we may contact you by telephone (including text) and email in accordance with our Terms and Privacy Policy
Your message has been sent
Thank you for your message, we will get back to you soon.
Reviews
I didn't know anything about the area, and Phillips Law Group just took care of everything. They helped made sure I knew where I was going, made sure I didn't have to worry. They literally just took care of me.

They knew exactly how to explain the case to me in a way that I would understand it. They gave me hope that my life wasn't over.

A friend of mine recommended Phillips Law and I'm so grateful, because they were so wonderful, so down to earth, so professional. I felt like they were family.
No Fee Until We Win For You
1
Free
Case Evaluation
2
We get to work,
you get updates
3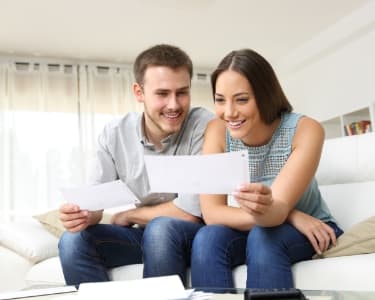 Collect Compensation
More Information on CPAP Ventilator Lawsuits
More Information on Philips CPAP Ventilator Lawsuit