USPS Truck Accident Lawyers
USPS Truck Accident
Helping Clients Nationwide
2,000+
Over $1 Billion Won for Our Clients
Decades of Experience Winning
USPS Truck Accident
Did you know that the United States Postal Service (USPS) delivered 143 billion pieces of mail to 160 million delivery addresses and operated more than 31,000 Post Offices in 2019 alone? Such a feat requires thousands of postal vehicles to travel our roads and highways every day. But unfortunately, with such a large number of vehicles in their fleet, it is no wonder that occasionally, a USPS truck accident is bound to occur.
While postal delivery workers are committed to their duty to deliver mail on time, they are also expected to follow safe driving practices and operate their postal trucks as directed by law. Although the majority of workers tasked with transporting mail are responsible individuals, accidents can happen to anyone, and dozens of USPS truck accidents happen every year.
Safety is of utmost importance to the agency, and the USPS has established guidelines for motor vehicle safety in compliance with the U.S. Department of Transportation (USDOT). These guidelines are published in a handbook aimed to promote safety among drivers and to decrease annual losses due to postal truck accidents.
But USPS truck accidents happen more frequently than you might imagine, and when a driver's negligence leads to an Arizona motorist being injured, Phillips Law Group stands ready to help. If you or someone you love has been injured in a crash with a Postal Service vehicle, the victim may be entitled to compensation for the injuries and damages they have sustained.
We fight for justice for victims of motor vehicle and truck accidents and can assist you with a USPS truck accident lawsuit. Fill out the free case evaluation form on this page to start a free, confidential review of your potential claim.
+ Facts about the US Postal Service
The USPS, one of America's most important organizations, dates back to 1775, the year that Benjamin Franklin was named the country's first Postmaster General. The Postal Service is responsible for safe and timely mail pickup and delivery throughout the United States and serves 152.7 million residences and 12.7 million businesses typically six days a week.
Employees of the government agency have undergone special training to develop the skills necessary to meet postal demands, and becoming an employee of the US Postal Service is no easy task. Potential USPS employees must pass training in a classroom setting as well as meet requirements for observing seasoned employees in the field.
We're Here to Listen
Fill out the form and we'll contact you to go over what happened and evaluate your case for free.
By submitting your contact information, you agree that we may contact you by telephone (including text) and email in accordance with our Terms and Privacy Policy
Your message has been sent
Thank you for your message, we will get back to you soon.
Reviews
I didn't know anything about the area, and Phillips Law Group just took care of everything. They helped made sure I knew where I was going, made sure I didn't have to worry. They literally just took care of me.

They knew exactly how to explain the case to me in a way that I would understand it. They gave me hope that my life wasn't over.

A friend of mine recommended Phillips Law and I'm so grateful, because they were so wonderful, so down to earth, so professional. I felt like they were family.
No Fee Until We Win For You
1
Free
Case Evaluation
2
We get to work,
you get updates
3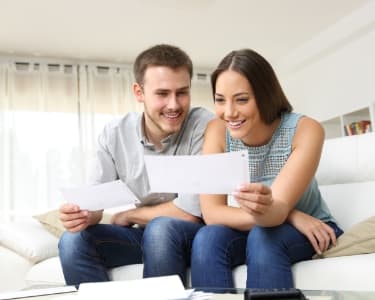 Collect Compensation
Motor Vehicle Safety in the US Postal Service
It is always the responsibility of USPS letter carriers to safely operate their postal truck. When it comes to USPS motor vehicle safety, according to the Employee and Labor Relations Manual, USPS drivers must:
Drive safely and defensively
Practice personal safety
Obey all state and local traffic laws and Postal Service driving policies
Extend courtesy in all situations
Not use a cell phone while driving (Drivers must pull off the road to a safe location before using the phone)
Despite this focus on safety and opportunity within the USPS organization, mistakes can always happen. If you know someone who has been hurt in a USPS crash, they are encouraged to contact our USPS truck accident lawyers.
Have a question about a potential case?
Contact Our Arizona USPS Truck Accident Lawyers
Accidents can happen to anyone, including our neighborhood postal carriers. If you have been involved in an accident with a USPS truck or other vehicle, you could be entitled to compensation for injuries you suffered during the crash.
Phillips Law Group believes that injury victims deserve justice. Although the Postal Service and its representatives may offer what sounds like a generous settlement, their legal representatives likely want to give victims the bare minimum for the damages they have suffered. With the help of a Phoenix USPS truck accident attorney, victims like you have the benefit of expert testimony, trial experience, and other legal resources to help determine the past and future costs of your injuries.
Have a question about a potential case?
USPS Truck Accident Lawyer Locations
We pursue justice for Arizona traffic accident victims through our offices in the Phoenix metro area, where we accept clients from the following cities and towns:
Phoenix
Mesa
Avondale
Tucson
Flagstaff
Chandler
Tempe
Lake Havasu City
Scottsdale
…and the surrounding areas!
We also have offices in:
San Diego
Los Angeles
Salt Lake City
And no matter where you are in the United States, we're here to help.
Find out how you or your loved one can benefit from the representation of our experienced legal team. Call (602) 222-2222 to confidentially discuss your potential case with a Phoenix personal injury lawyer at Phillips Law Group today. The initial consultation is free, and you are under no obligation to work with our firm following your case evaluation.
If you'd prefer to contact us online, please feel free to use our secure, confidential case review form on this page 24/7 and a member of our team will get in touch soon!
Have a question about a potential case?