Ditropan Lawsuits
Helping Clients Nationwide
Over 1,800+
Over $1 Billion Won for Our Clients
Decades of Experience Winning
Ditropan is a very popular medication used for the treatment of OAB – Overactive Bladder. Unfortunately, a number of studies have shown a substantial potential link between Ditropan – also known as Oxybutynin – and the development of dementia. A significant number of elderly people may have been prescribed Ditropan or Ditropan XL over the years and developed dementia after taking the drug, and they could now be entitled to compensation.
While having an overactive bladder is indeed an uncomfortable and sometimes embarrassing condition, an increased risk of developing dementia after taking a medication to treat it is alarming and should be considered with great caution by patients and their doctors. If the use of Ditropan or Ditropan XL could be linked to future dementia risk even years after taking the medication, those links should be considered carefully, and those who believe they have been affected are due justice for their suffering.
In 2020, Oxybutynin was the 97th most commonly prescribed medication in the United States. It remains incredibly popular to prescribe to treat OAB, despite studies linking the development of dementia in those over 65 to the use of oxybutynin, possibly due to its anticholinergic properties.
If you or a loved one developed dementia after taking Ditropan or Ditropan XL, you could be eligible to file a claim against drug manufacturer Janssen and its parent company, Johnson & Johnson.
Please contact the team at Phillips Law Group for a free consultation to learn more about your potential legal options if you took this drug and later developed dementia, or if a loved one took the drug and was later diagnosed with the condition. The first, no-obligation case evaluation with our office is free, meaning you pay nothing unless we move forward with a case and you recover compensation.
Please call us at 602-222-2222 without delay, or fill out the form on this page to contact us to learn more about your potential eligibility for a Ditropan lawsuit.
+ When Do I Need an Attorney?
If you've been injured in an accident, it's time to call an attorney. Studies show that the average insurance award with an attorney is 3 times higher than without. Call (602) 258-8888 to tell us your story and get a free case review.
+ Should I Accept an Insurance Offer?
Insurance adjusters work for the insurance companies, and their priority is to make sure they pay as little as possible for the insurance claim. Talk to a lawyer before accepting an insurance offer to make sure you are getting a fair settlement.
+ How much does it cost to hire an attorney?
There's no fee to start your case. At Phillip's Law Group we work on a contingency basis. That means you don't pay us anything unless we ultimately win your case.
We're Here to Listen
Fill out the form and we'll contact you to go over what happened and evaluate your case for free.
By submitting your contact information, you agree that we may contact you by telephone (including text) and email in accordance with our Terms and Privacy Policy
Your message has been sent
Thank you for your message, we will get back to you soon.
Reviews
I didn't know anything about the area, and Phillips Law Group just took care of everything. They helped made sure I knew where I was going, made sure I didn't have to worry. They literally just took care of me.

They knew exactly how to explain the case to me in a way that I would understand it. They gave me hope that my life wasn't over.

A friend of mine recommended Phillips Law and I'm so grateful, because they were so wonderful, so down to earth, so professional. I felt like they were family.
No Fee Until We Win For You
1
Free
Case Evaluation
2
We get to work,
you get updates
3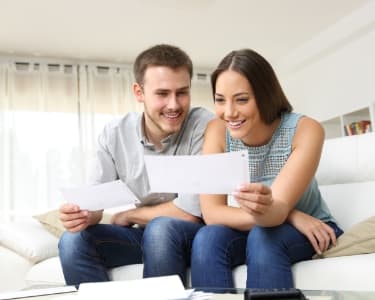 Collect Compensation
More Information on Ditropan
More Information on Ditropan Lawsuits