Phoenix Nursing Abuse Attorney
Helping Clients Nationwide
Over 1,800+
Over $1 Billion Won for Our Clients
Decades of Experience Winning
Phoenix Nursing Abuse Attorney
When nursing home residents are abused or neglected, their loved ones can experience everything from shock and confusion to anger, and may need the assistance of a nursing home abuse attorney.
The experienced Phoenix nursing home abuse attorneys at Phillips Law Group understand what people go through when they find out their loved one was abused at a nursing home. We can review your situation in a free, no-obligation legal consultation to determine if we can take legal action against those responsible for the abuse or neglect.
If you have a viable claim, we will begin a thorough investigation to build your case and pursue fair compensation for all of the damages your loved one has suffered.
Our attorneys have recovered more than $1 billion in compensation for personal injury victims over the past 20+ years. Our firm also has strong roots in the Phoenix community. Founding partner Jeffrey L. Phillips is well-known throughout Phoenix and is a former member of the State Bar of Arizona Fee Arbitration Committee. Our office is just minutes from the Phoenix Art Museum and the Phoenix Municipal Court.
We take cases on a contingency fee basis, so there is no charge for our services unless we recover fair compensation for you or your loved one. Contact us today.
+ Damages from Nursing Home Abuse
One of the main reasons you should work with a Phoenix nursing home abuse lawyer is he or she will know how to determine all of the damages your loved one suffered and the value of those damages. These damages can be divided into a few main categories:
Economic Damages
These are any damages with a defined monetary value, such as:
Bills for your loved one's stay in the hospital
Emergency transportation to the hospital
Medical testing, such as x-rays or MRIs
Physical therapy services
Cost of visits to the doctor
Equipment, like wheelchairs, canes, or crutches
Reasonable attorneys' fees for pursuing your case
Prescription drugs
Repairing or replacing your loved one's damaged personal property
Economic damages are easier to calculate than other types of damages because there are receipts or bills to go with them.
Non-Economic Damages
The other type of damages in a nursing home abuse case are called non-economic damages because they do not have a defined monetary value. In other words, there are no receipts or bills for these damages.
Some examples of non-economic damages your loved one may have experienced include:
Physical pain and suffering
Emotional suffering, including depression, anxiety, and trouble sleeping
Physical impairment
Disfigurement
Loss of enjoyment of activities he or she used to enjoy
Inconvenience
When our Phoenix nursing home abuse lawyers are determining the value of economic and non-economic damages, we will factor in the damages your loved one is suffering both now and in the future. For example, your loved one may need ongoing medical care and may have lingering emotional issues well after the abuse occurred.
Punitive Damages
These are only awarded in rare cases where the elder abuse and negligence that occurred was particularly egregious. These are not intended to compensate your loved one for a specific economic or non-economic injury. The purpose of punitive damages is to punish the other party and attempt to prevent others from engaging in similar conduct in the future.
Unlike some states, Arizona puts no caps on the amount of compensation your nursing home abuse attorney in Phoenix can recover in your case. These types of caps are prohibited by Arizona's state constitution.
Contact us today to determine if you have a viable claim. We are prepared to launch a comprehensive investigation to gather evidence of the value of the damages your loved one suffered.
+ How a Phoenix Nursing Home Abuse Attorney Can Assist You
If you suspect your loved one has been abused in a nursing home, there are many reasons you should work with a reputable nursing home abuse attorney. Our lawyers will:
Review Your Case in a Free Consultation
One of the main benefits of working with a Phoenix nursing home abuse lawyer is that your initial consultation is free. The attorneys at Phillips Law Group do not charge for your initial consultation. This allows you to decide whether to contact us without worrying about how much it will cost.
The initial consultation allows you to explain what happened so we can determine if you have a viable elder abuse claim and may be entitled to compensation. You can also ask questions about how we can help with your claim and what to expect throughout the legal process.
If we determine that you have grounds for a case against the nursing home, and you choose to move forward, we will provide our services on contingency. This means we will not charge legal fees unless we obtain the compensation you deserve.
Thoroughly Investigate Your Case
Our nursing home abuse attorneys in Phoenix are fully prepared to manage every aspect of your case, including the investigation of your loved one's abuse. The steps we will take include:
Talking to staff members at the facility to determine what happened
Collecting any records that could help your case, including medical and financial records and records of past abuse or negligence at the facility
Taking pictures of your loved one's injuries
Taking pictures of the location where the abuse occurred
Reviewing the qualifications of staff members involved in the abuse to ensure they meet all state and federal requirements
Talking to medical experts about your loved one's injuries to determine all of the ways they affect your loved one
Determine the Role of Negligence
The goal of a nursing home abuse case is to obtain compensation by proving that your loved one was abused or neglected because of some form of negligence. In other words, we need to show that staff members failed to exercise reasonable care to prevent your loved one from being hurt.
Our nursing home abuse attorneys in Phoenix will work tirelessly to discover any signs of negligence that contributed to your loved one's abuse.
Negotiating Fair Compensation
As we build your case, attorneys for the other side may reach out to try to settle. Nursing homes and their attorneys often want to do this to avoid the cost and potential bad press of a trial.
While we are fully prepared to accept a fair settlement, we will reject any unfair offers. We are fully prepared to take your case to trial to achieve the justice you deserve.
We understand you may feel anxious about a trial, but we will handle all of it. We will keep you informed throughout the process to explain what you can expect and what we will need from you.
+ Why Nursing Home Abuse Happens
There are many reasons why nursing home abuse happens. These are some of the most common reasons we have seen in our years taking on nursing home abuse cases:
Hiring staff members who are unqualified — This includes staff members who lack the necessary education for their position or do not satisfy state or federal requirements. Shockingly, some facilities hire staff members who did not pass a background check or that have a documented history of abusing residents.
Poorly training staff members — This can be almost as important as reviewing a staff member's qualifications. Even if someone has the right degrees and passed a background check, they still need to be trained on the different aspects of their job. When this does not happen, it opens to the door to many forms of abuse and neglect, such as improperly administering medications or physical abuse of disabled or disorderly residents.
Understaffing — This is one of the most common forms of negligence at nursing homes. Understaffing makes it difficult or impossible for the staff members who are there to provide the care and attention residents need and are entitled to under the law. Staff members in these facilities are often overworked, leading them to lash out at unruly or uncooperative residents. If your loved one was neglected, there is a good chance it was caused by understaffing.
Our Phoenix nursing home abuse lawyers will carefully investigate your situation to see if any of these things happened at the facility where your loved one was abused or neglected. Elder abuse is a violation of your loved one's rights and the responsible parties should be held accountable.
+ Nursing Home Residents Rights
Another benefit of working with an attorney on your nursing home abuse case is that we have detailed knowledge of your loved one's rights as a nursing home resident. Some of these rights are listed on Medicare.gov. Arizona's Office of Long Term Care Licensure also has a document listing nursing home resident rights.
Your loved one has the right to:
Not suffer any form of abuse, including verbal, physical, sexual, or mental abuse
Not suffer corporal punishment, involuntary isolation, or seclusion
Know about available services before being admitted to the facility
Carefully review and understand contracts before signing them
Be told about facility rules and regulations
Receive quality care free from discrimination
Be informed about their rights
Choose their personal physician
Be fully informed about medical issues
Take part in creating your plan of care and treatment
Not take medication
Refuse restraints limiting mobility
Refuse treatment
Have medical records be kept confidential
Manage their finances
Have reasonable security of clothing and personal property
Have grievances promptly dealt with
A safe transfer or discharge from the nursing home
Not be removed from a facility unless transferring is necessary for the resident's welfare, or the welfare of others, because their health has improved or for non-payment of services received
Written notification before being transferred or discharged
If you believe any of these rights were violated, you may have grounds for a nursing home abuse case against the facility.
+ Types of Nursing Home Abuse
Nursing home abuse is generally classified into five different categories. Our attorneys are prepared to handle cases involving many types of abuse that fall under these categories:
Neglect
This occurs when a caretaker or medical professional does not provide the standard of care a resident is entitled. Common examples of neglect include failing to:
Clean a resident's room to help ensure good personal hygiene
Move patients who are unable to move, which can result in bedsores
Administer medication when it is needed
Remove obstacles that can cause slip-and-fall accidents
Take care of residents' personal hygiene, including bathroom hygiene
Physical Abuse
Although the definition of physical abuse in a nursing facility varies depending on location, it is generally defined as a caretaker using excessive force that results in bodily harm or pain and suffering in the nursing home resident.
Here are some examples of physical abuse:
Hitting
Punching
Kicking
Shoving
Burning
Shaking
Restraining a resident so tightly it causes injury
Sexual Abuse
Nursing home sexual abuse and assault happens when an individual engages in a non-consensual sexual act with a resident. This could include rape, sexual gestures or jokes, taking pictures of residents in compromising positions, or sexual harassment.
Psychological or Mental Trauma
This type of abuse can happen through both verbal and nonverbal behavior. Any action that knowingly causes emotional anguish to a resident can be considered psychological abuse, including verbal assaults, bullying, and subjecting a resident to isolation or silent treatment.
Other forms of psychological or mental abuse include:
Making a resident perform demeaning activities
Denying a resident their medication
Talking to residents in a condescending way
Financial Abuse
This is defined as the unauthorized use of a resident's assets, including cash and bank accounts. Some examples of this form of abuse include:
Stealing money
Convincing a resident to sign over power of attorney
Opening credit cards in the resident's name
Cashing checks without the resident's consent
If you suspect your elderly loved one is the victim of abuse in a nursing home, contact a Phoenix nursing home abuse attorney at Phillips Law Group today. We care about our elderly citizens and will fight tirelessly for the justice and compensation they deserve. All of our initial consultations are free, and we only get paid if you win.
We're Here to Listen
Fill out the form and we'll contact you to go over what happened and evaluate your case for free.
By submitting your contact information, you agree that we may contact you by telephone (including text) and email in accordance with our Terms and Privacy Policy
Your message has been sent
Thank you for your message, we will get back to you soon.
Reviews
I didn't know anything about the area, and Phillips Law Group just took care of everything. They helped made sure I knew where I was going, made sure I didn't have to worry. They literally just took care of me.

They knew exactly how to explain the case to me in a way that I would understand it. They gave me hope that my life wasn't over.

A friend of mine recommended Phillips Law and I'm so grateful, because they were so wonderful, so down to earth, so professional. I felt like they were family.
No Fee Until We Win For You
1
Free
Case Evaluation
2
We get to work,
you get updates
3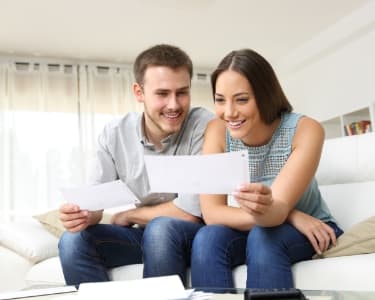 Collect Compensation
More Information on Nursing Abuse Attorney
Signs of Abuse
There are numerous signs of abuse or neglect you should look for. It is important for you to be on the lookout for these things because your loved one may be afraid or unable to tell you.
Some common signs of abuse include:
Poor nutrition
Dehydration
Bedsores
Bruises
Depression
Infections
Scars your loved one cannot explain
Anxiety around nursing home staff members
Injuries from a fall
If you spot any of these things, you should investigate further and report it to the proper authorities. Then you should contact a Phoenix nursing home abuse attorney for a free legal consultation.
Have a question about a potential case?
How Long Do I Have to Pursue a Case?
You should contact our Phoenix nursing home abuse lawyers as soon as possible because there is a limited amount of time to pursue a case. This is because these cases fall under a two-year statute of limitations.
A statute of limitations is a law that sets a deadline for pursuing some type of legal action. In Arizona, the statute of limitations for personal injury cases, including nursing home abuse claims is two years from the date the cause of action accrues. In other words, two years from the date of the abuse.
If our attorneys do not file a claim within that time, you lose the right to do so. This could be our only chance to recover compensation for the damages your loved one suffered.
When you contact our Phoenix nursing home abuse lawyers we will review your situation to determine precisely when the statute of limitations began running and when it expires. This helps ensure we file a claim in time.
Have a question about a potential case?
Contact a Nursing Home Abuse Lawyer in Phoenix
Nursing home residents are some of the most vulnerable members of our society and they rely on staff members to take good care of them. Unfortunately, this often does not happen and residents experience physical and mental suffering.
If this has happened to your loved one, contact a Phoenix nursing home abuse attorney today for a free consultation to determine your legal options. We may be able to prove that negligence occurred and pursue compensation for all of the damages your loved one has suffered.
If we take your case, we will provide our services on contingency. This means your initial consultation is free and you will not owe legal fees unless we obtain the compensation you deserve.
Have a question about a potential case?
More Information on Nursing Abuse Attorney