Sunscreen Recall Lawsuit
Phillips Law Group
Helping Clients Nationwide
2,000+
Over $1 Billion Won for Our Clients
Decades of Experience Winning
Sunscreen Recall Lawsuit | Benzene
In July 2021, Johnson & Johnson recalled several aerosol sunscreen products because they contain benzene, a chemical that may cause cancer. This is a response to research done by Valisure; the independent pharmaceutical testing lab found 78 lots of sun care products made by several companies contained significant amounts of benzene.
Just two months later, one of these companies, Coppertone, announced a voluntary recall of several lots of aerosol sunscreen spray products. The company discovered the products contained Benzene.
Those who used benzene-containing sunscreen and were diagnosed with cancer may be able to take legal action against the manufacturer. Call Phillips Law Group today to schedule your free consultation to discuss a potential sunscreen recall lawsuit. There are no upfront fees or legal obligations and our team is here to help.
You need an experienced law firm with significant resources to take on large corporations that manufacture dangerous products. Phillips Law Group has been fighting for victims of negligence for nearly 30 years and we have obtained over $1 billion in compensation. This includes a recovery of $23 million in a defective product case.
If you have questions about filing a claim for sunscreen-related cancer, give Phillips Law Group a call or fill out the contact form on this page.
+ When Do I Need an Attorney?
If you've been injured in an accident, it's time to call an attorney. Studies show that the average insurance award with an attorney is 3 times higher than without. Call (602) 258-8888 to tell us your story and get a free case review.
+ Should I Accept an Insurance Offer?
Insurance adjusters work for the insurance companies, and their priority is to make sure they pay as little as possible for the insurance claim. Talk to a lawyer before accepting an insurance offer to make sure you are getting a fair settlement.
+ How Much Does It Cost To Hire an Attorney?
There's no fee to start your case. At Phillips Law Group we work on a contingency basis. That means you don't pay us anything unless we ultimately win your case.
We're Here to Listen
Fill out the form and we'll contact you to go over what happened and evaluate your case for free.
By submitting your contact information, you agree that we may contact you by telephone (including text) and email in accordance with our Terms and Privacy Policy
Your message has been sent
Thank you for your message, we will get back to you soon.
Reviews
I didn't know anything about the area, and Phillips Law Group just took care of everything. They helped made sure I knew where I was going, made sure I didn't have to worry. They literally just took care of me.

They knew exactly how to explain the case to me in a way that I would understand it. They gave me hope that my life wasn't over.

A friend of mine recommended Phillips Law and I'm so grateful, because they were so wonderful, so down to earth, so professional. I felt like they were family.
No Fee Until We Win For You
1
Free
Case Evaluation
2
We get to work,
you get updates
3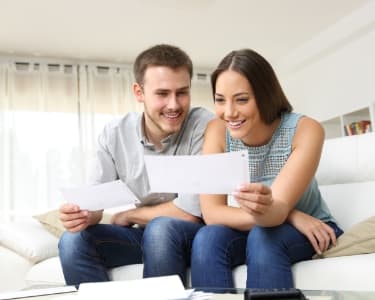 Collect Compensation
More Information on Sunscreen Recall Lawsuit
More Information on Sunscreen Recall Lawsuit