Tepezza Lawsuit Attorneys
Phillips Law
Helping Clients Nationwide
2,000+
Over $1 Billion Won for Our Clients
Decades of Experience Winning
Tepezza is a drug used to treat people with symptoms of thyroid eye disease (TED), and it is FDA-approved. Unfortunately, a number of people who took the drug later suffered from hearing loss, and a 2021 study found that patients taking Tepezza were at a 65 percent higher risk for developing temporary or permanent hearing issues. This has led to at least one major Tepezza lawsuit, and our defective product lawyers are now looking to represent individuals who suffered hearing loss or ringing of the ears after taking the drug.
Tepezza was approved in 2020, and an untold number of patients may have been prescribed the medicine in the past few years since. Many individuals out of those patients may have suffered hearing problems since taking the drug, considering the high risk of developing issues discovered in a 2021 study.
Hearing loss can have a major impact on a person's ability to work or perform basic tasks, and on their health, mental health, and quality of life. Permanent hearing loss can be a devastating and debilitating condition.
A 2021 study found that the potential risk of developing temporary and permanent hearing issues was over six times higher than the initial estimated risk of hearing loss claimed by Horizon Therapeutics® during the FDA approval process. If Horizon Therapeutics did not adequately warn of the actual risk of Tepezza, the company should be held liable for the harm caused to people who took the drug.
If you believe that you or a loved one may have suffered hearing loss after taking Tepezza, the team at Phillips Law Group may be able to help. You may be entitled to compensation, and Phillips Law Group can do a free, no-obligation review of your case to determine your legal options.
If you want to discuss your experience with taking Tepezza, please call us at 602-222-2222. You can also fill out the form on this page to contact us to learn more about your potential eligibility for a Tepezza lawsuit.
+ When Do I Need an Attorney?
If you've been injured in an accident, it's time to call an attorney. Studies show that the average insurance award with an attorney is 3 times higher than without. Call (602) 258-8888 to tell us your story and get a free case review.
+ Should I Accept an Insurance Offer?
Insurance adjusters work for the insurance companies, and their priority is to make sure they pay as little as possible for the insurance claim. Talk to a lawyer before accepting an insurance offer to make sure you are getting a fair settlement.
+ How Much Does It Cost To Hire an Attorney?
There's no fee to start your case. At Phillips Law Group we work on a contingency basis. That means you don't pay us anything unless we ultimately win your case.
We're Here to Listen
Fill out the form and we'll contact you to go over what happened and evaluate your case for free.
By submitting your contact information, you agree that we may contact you by telephone (including text) and email in accordance with our Terms and Privacy Policy
Your message has been sent
Thank you for your message, we will get back to you soon.
Reviews
I didn't know anything about the area, and Phillips Law Group just took care of everything. They helped made sure I knew where I was going, made sure I didn't have to worry. They literally just took care of me.
No Fee Until We Win For You
1
Free
Case Evaluation
2
We get to work,
you get updates
3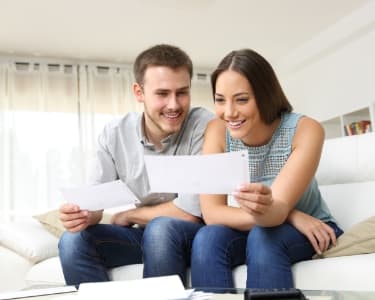 Collect Compensation
More Information On Tepezza Lawsuits