Drowsy Driving Accident Lawyer
Helping Clients Nationwide
2,000+
Over $1 Billion Won for Our Clients
Decades of Experience Winning
All responsible drivers readily recognize that some driving behaviors are dangerous and must be avoided. Among the most serious and quickly identified are drunk driving and distracted driving. However, the list of dangerous and even fatal driving behaviors can include drowsy driving as well.
The National Highway Traffic Safety Administration (NHTSA) keeps records in connection to all car accidents which are reported to the police. The data the agency has collected reveals shocking facts.
Thousands of drowsy driving crashes occur each year. Sadly, the NHTSA reports that in 2020, there were 633 deaths from drowsy driving-related accidents in the United States.
Additionally, "NHTSA estimates that in 2017, 91,000 police-reported crashes involved drowsy drivers. These crashes led to an estimated 50,000 people injured and nearly 800 deaths."
The agency notes that drowsy driving crashes happen most frequently between midnight and 6:00 a.m., or in the late afternoon, and that they often occur on rural roads and highways.
If you or a loved one has been hurt by a drowsy driver, the team at Phillips Law Group can help. Don't hesitate to get in touch with the personal injury lawyers at our firm to learn more about your legal options.
You can call us at 1-800-706-3000 or fill out the online form on this page to speak with one of our attorneys about your situation. Contact us today!
+ Fundamental Causes of Drowsing Driving Accidents
A basic factor in the life of most adults is not having the circumstances to get sufficient rest and sleep. Research published by the Centers for Disease Control and Prevention (CDC) in 2016 states that 1 in 3 adults don't get enough sleep. Essential daily activities, our jobs, demanding bosses, and more require many of us to keep going even when we may be exhausted.
As a result of these pressures, people push through their day and continue to attempt to accomplish tasks although they are suffering from sleep deprivation. Though this has become expected behavior, the truth is that when a person is behind the wheel of a car, drowsy driving can have horrific consequences.
While it is true that all drivers have the potential to be drowsy drivers, some groups are especially vulnerable to drowsy driving. The drivers who are most frequently involved in fatigued driving accidents include:
Workers completing especially long shifts

Night shift workers

Persons suffering from sleep disorders

Persons who take prescription medications that cause drowsiness

Truck drivers
+ Why Truck Drivers Are Especially in Danger of Becoming Fatigued Drivers
Commercial drivers operate many of the largest vehicles on the road. Tractor-trailers, tow trucks, and buses are a few of these vehicles that can cause significant damage to smaller vehicles. 
An unreasonable trucking company focused mainly on profits may push their truck drivers to work long hours without sufficient sleep and rest. In the blink of an eye, sleepy drivers can directly cause or create a series of events that result in major accidents that cause severe injuries and or death.
In order to prevent drowsy driving collisions and truck accidents caused by driver fatigue, there are clearly specified federal regulations for commercial truck drivers and the companies that employ them. In drowsy driving accident cases involving commercial drivers, it is crucial to have an attorney who is knowledgeable about these drowsy driving laws of the Federal Motor Carrier Safety Administration (FMCSA).
We're Here to Listen
Fill out the form and we'll contact you to go over what happened and evaluate your case for free.
By submitting your contact information, you agree that we may contact you by telephone (including text) and email in accordance with our Terms and Privacy Policy
Your message has been sent
Thank you for your message, we will get back to you soon.
Reviews
I didn't know anything about the area, and Phillips Law Group just took care of everything. They helped made sure I knew where I was going, made sure I didn't have to worry. They literally just took care of me.
No Fee Until We Win For You
1
Free
Case Evaluation
2
We get to work,
you get updates
3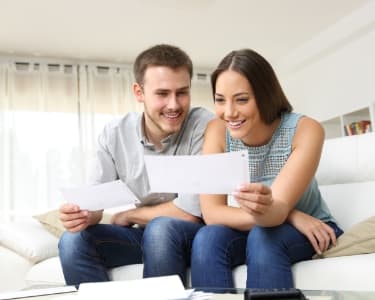 Collect Compensation
More Information on Drowsy Driving Accident Lawyer