Hurt in a Walk-In Bathtub Accident?
Phillips Law Walk-In Bathtub Accident Attorneys
Helping Clients Nationwide
2,000+
Over $1 Billion Won for Our Clients
Decades of Experience Winning
Walk-In Bathtub Accident Lawyers
On the surface, walk-in bathtubs may seem like an attractive improvement to a bathroom for seniors. Companies that sell walk-in bathtubs tell elderly customers that falls are the leading cause of death among the elderly in an attempt to scare them into purchasing these tubs when they may not actually be a safe alternative for many seniors.
Walk-in tubs can be very expensive, but adult children who are trying to make choices to protect their elderly parents may think the expense is worth it to save them from devastating injuries due to falls in regular tubs. That fear is capitalized on in order to scare people into making these big purchases, when in reality, walk-in tubs themselves can actually lead to injuries for seniors.
For instance, if an elderly individual or anyone with limited mobility falls inside a walk-in tub, it can be very difficult for them to get out on their own. This can obviously lead to dangerous situations, and in fact, there have already been some deaths due to these types of walk-in tubs.
In addition, there has already been one major product recall of this type of bathtub: Safe Step Walk-In Tubs were recalled in February 2015 after a hazard was discovered in which the tub's heated seat would get stuck in the "on" position, and if an item like towel was covering the seat of an empty tub, the seat could overheat. This resulted in a potential burn hazard to anyone using the tubs.
If you or a loved one has been injured after using one of these walk-in bathtubs, or if you lost a loved one following a walk-in tub fall, please don't hesitate to contact the team at Phillips Law Group for help. You may be entitled to compensation, and the attorneys at Phillips Law Group can do a free, no-obligation review of your case to determine your legal options.
Contact us today to see how we can help. Call 602-222-2222 or fill out the form on this page to get in touch.
+ When Do I Need an Attorney?
If you've been injured in an accident, it's time to call an attorney. Studies show that the average insurance award with an attorney is 3 times higher than without. Call (602) 258-8888 to tell us your story and get a free case review.
+ Should I Accept an Insurance Offer?
Insurance adjusters work for the insurance companies, and their priority is to make sure they pay as little as possible for the insurance claim. Talk to a lawyer before accepting an insurance offer to make sure you are getting a fair settlement.
+ How Much Does It Cost To Hire an Attorney?
There's no fee to start your case. At Phillips Law Group we work on a contingency basis. That means you don't pay us anything unless we ultimately win your case.
We're Here to Listen
Fill out the form and we'll contact you to go over what happened and evaluate your case for free.
By submitting your contact information, you agree that we may contact you by telephone (including text) and email in accordance with our Terms and Privacy Policy
Your message has been sent
Thank you for your message, we will get back to you soon.
Reviews
I didn't know anything about the area, and Phillips Law Group just took care of everything. They helped made sure I knew where I was going, made sure I didn't have to worry. They literally just took care of me.

They knew exactly how to explain the case to me in a way that I would understand it. They gave me hope that my life wasn't over.

A friend of mine recommended Phillips Law and I'm so grateful, because they were so wonderful, so down to earth, so professional. I felt like they were family.
No Fee Until We Win For You
1
Free
Case Evaluation
2
We get to work,
you get updates
3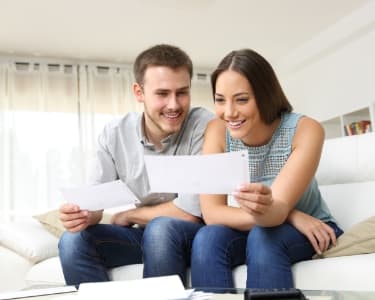 Collect Compensation
More Information on Walk-In Bathtub Accidents
More Information on Walk-In Bathtub