Homicide Defense Attorney
Phillips Law Group
Helping Clients Nationwide
2,000+
Over $1 Billion Won for Our Clients
Decades of Experience Winning
Homicide is a term encompassing several types of criminal felonies resulting in the death of another person. Varying degrees of murder and manslaughter fall under the umbrella of homicide and carry heavy sentences based primarily on your intent, and the help of a good homicide defense attorney can make all the difference in a case.
If you or someone you love is facing a criminal charge as serious as homicide, you will benefit from speaking to a homicide defense attorney. These cases are often complex and require a thorough understanding of federal and state laws on criminal cases. Without that knowledge, you will likely struggle to build a successful defense.
The benefits of having a homicide defense attorney are numerous. For starters, if a plea bargain is not reached and a trial is completed, a criminal defense attorney will be able to present the best possible case for you as it relates to the sentence that the judge hands down.
If you or someone you know is in need of a homicide defense attorney, please contact us at Phillips Law Group today to schedule a free, no-obligation consultation with us to review your situation. We take all cases on contingency which means there are no upfront costs, fees, or expenses for our services.
+ What Are the Types of Murder?
Murder is a criminal homicide that comes in various degrees based on intention:
First-degree murder is the intentional killing of another person. It requires proof of deliberate and willful action. The two types of first-degree murder are premeditated, meaning planned in advance, and felony murder.
Second-degree murder carries a life sentence and involves killing while committing another crime, such as robbery.
Third-degree murder covers every other murder case and can carry a sentence of up to 40 years in prison.
A murder conviction always carries a prison sentence, but how long depends on several factors, including the details of your case, state laws, and judge discretion. For example, some states may sentence a defendant convicted of first-degree murder to death.
+ What Are Types of Manslaughter?
Manslaughter is a charge carrying a significantly lower sentence than murder. However, it also has variations based on intention. The three types of manslaughter are:
Vehicular manslaughter involves explicitly unintentional death related to an automobile accident. Speeding, racing, or any other unlawful conduct on the road resulting in the death of another could result in a charge of vehicular manslaughter.
Voluntary manslaughter is the intentional form of manslaughter. However, if charged with voluntary manslaughter, the court did not recognize the death as a malice-motivated killing. For example, a crime of passion may result in a voluntary manslaughter charge.
Involuntary manslaughter covers killings caused by gross negligence and carries a lesser sentence than voluntary manslaughter.
The penalty for manslaughter varies from state to state, but voluntary manslaughter typically results in a prison sentence.
Additionally, note that police and citizens receive different treatment in homicide cases. For example, if you kill a police officer, the charge in some states automatically increases to an aggravated charge, which carries a more severe punishment.
+ How Does Homicide Defense Work?
The homicide defense process follows the same basic steps as any criminal defense process. It starts with a meeting between you and your homicide defense attorney in which you share any documents pertaining to your case, including police reports. Then, your attorney will review those documents to search for any obvious defenses.
Next is discovery. During this phase, the defense and prosecution share information and argue what is and is not admissible during the trial. The prosecutor has a legal requirement to provide exculpatory evidence. Examples include:
Any agreement made by the prosecution during plea negotiations
Any evidence that a witness for the prosecution committed perjury on the stand
Proof of discrimination, including racial or religious discrimination, against the defendant
Disclosure of pending criminal charges against a witness
Any evidence directly contradicting a witness deposition or testimony
The discovery process can be lengthy. It requires a significant amount of back and forth between both parties. It's also where both parties may begin negotiating a plea deal.
If your attorney discovers any evidence of misconduct by police during the collection of evidence, they will request suppression hearings. During suppression hearings, your attorney will present proof that the police obtained evidence through a violation of your procedural rights, typically by acting without probable cause or a warrant. As a result, the judge will order any unlawfully obtained evidence excluded from the trial.
A critical role of a criminal defense attorney is to protect your rights. This skill for recognizing police violations is often one of the best defenses available to you.
We're Here to Listen
Fill out the form and we'll contact you to go over what happened and evaluate your case for free.
By submitting your contact information, you agree that we may contact you by telephone (including text) and email in accordance with our Terms and Privacy Policy
Your message has been sent
Thank you for your message, we will get back to you soon.
Reviews
I didn't know anything about the area, and Phillips Law Group just took care of everything. They helped made sure I knew where I was going, made sure I didn't have to worry. They literally just took care of me.

They knew exactly how to explain the case to me in a way that I would understand it. They gave me hope that my life wasn't over.

A friend of mine recommended Phillips Law and I'm so grateful, because they were so wonderful, so down to earth, so professional. I felt like they were family.
No Fee Until We Win For You
1
Free
Case Evaluation
2
We get to work,
you get updates
3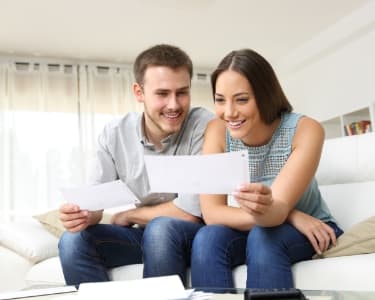 Collect Compensation
More Information on Homicide Defense
What Are the Most Common Types of Homicide Defenses?
Justifiable homicide is the most common approach to completely absolving the defendant of any crime, and if proven, it will save you from any punishment. Examples of types of justifiable homicide include:
Preventing a crime. If you, a civilian, killed someone to stop another crime from occurring, you could argue it was a form of defense. However, you will have to prove you had reasonable intentions to execute that level of defense.
Perfect self-defense. If you can prove your actions were within your right to self-defense, you may be acquitted of homicide charges. For example, if someone attempted to cause you bodily harm that could result in death, you can reasonably argue that you responded by matching their force.
Homicide committed under duress or out of necessity. This defense requires you to prove that another party forced you to commit homicide. It's a rare occurrence and is not even available in many states. It also only results in a reduced sentence rather than the complete removal of charges.
Imperfect self-defense. If your actions were seemingly reasonable at the time but not considered appropriate to most people, you could still avoid sentencing based on imperfect self-defense. Rather than matching the other party's aggression, the prosecution may argue you exceeded it.
Property defense. Killing another person to defend your property is not typically a strong defense. However, if you can prove that the intruder posed a threat to you during the intrusion, you could avoid sentencing.
The details of your case dictate the type of defense you may use. For example, if you assisted someone in a suicide, you may not face sentencing if your state mandates the death with dignity statute. Although, that defense is rare.
Diminished Capacity/Insanity
The defense may use the defendant's mental state to argue intent. This is not a complete defense, as it will not absolve you of all charges. However, it could lessen your charges and punishment. Examples of defenses pertaining to mental capacity include:
Diminished capacity or provocation. The defense may argue that your circumstances at the time of the killing caused you to go into a state of temporary insanity. However, the situation that caused the insanity must be the fault of someone other than the defendant.
Insanity. Claiming insanity means you had no understanding of the severity of your actions and lacked the intention to commit criminal homicide. This defense will also have ripple effects on other elements of your life.
Under the influence of intoxicants. If you were intoxicated at the time of the killing, you could argue a diminished mental state. However, this will likely only result in lessening charges.
If you were present but unconscious at the time of the killing, the court might throw out your charges as long as you have sufficient evidence. Additionally, minors may receive a lesser charge because they generally lack an understanding of the permanent consequences of killing someone.
Have a question about a potential case?
How Can a Homicide Defense Attorney Help You?
When facing the very severe penalties of a criminal homicide charge, you want to have a criminal defense attorney fighting to protect your rights.
A homicide defense lawyer knows where to look for elements of your case that can support a lesser charge or absolve you of any wrongdoing. They also understand how to present that evidence to the court to support the argument against your charge. Some other significant benefits of hiring a homicide defense attorney include:
They have access to resources to help build your case. They have working relationships with expert witnesses and professional investigators.
They can get testimonies from witnesses. Understandably, most people are more comfortable speaking with an attorney rather than the person charged with the crime.
They have extensive knowledge and training in criminal law. Knowing how to navigate the legal system is an advantage you need to build a strong case. An experienced homicide defense attorney understands the procedures and players in a criminal case. Additionally, they work in the local court system and know the unspoken rules and preferences of the judge.
They offer personal support during difficult times. Homicide cases are full of emotional ups and downs. Defendants may go through a rollercoaster of fear, embarrassment, anger, and sadness. Having a legal professional in your corner, and offering support, is a valuable asset to your psychological well-being.
They have negotiation skills. Sometimes the best option in a homicide case is to reach a plea deal. This requires skillful negotiating from the defense and prosecution.
A layperson likely would not know the nuances of criminal defense. For example, if you adamantly express your innocence, your attorney can talk you through the ways to resolve the case without pleading guilty and help you understand the risks you face should your case go to trial. Depending on the evidence you receive during the discovery phase, a trial may not be a viable option.
If you need help building your defense, you may benefit from speaking to a homicide defense attorney at Phillips Law Group. Our dedicated team is available to listen to the details of your case and help you understand the possible defenses available to you. Contact us today for a consultation.
Have a question about a potential case?
More Information on Homicide Defense