Amputation Lawyers in Phoenix, AZ
Phillips Law Workplace Amputation Lawyer
Helping Clients Nationwide
2,000+
Over $1 Billion Won for Our Clients
Decades of Experience Winning
Phoenix, AZ Workplace Amputation Lawyers
Among all the possible injuries that an employee can receive on the job, amputations are among the most debilitating. A workplace amputation can completely change the course of your career — and your life.
The Occupational Safety and Health Administration (OSHA) describes amputations as serious, widespread, and involving a variety of activities and machinery. The Bureau of Labor Statistics (BLS) reported 11,000 nonfatal workplace amputations each year from 1992-99, with approximately 21 fatal workplace amputations annually.
In recent years, studies have shown approximately 3 million amputees living in the United States, and many suffered an amputation as the result of a workplace injury. OSHA explains that these injuries usually take place if a worker is operating an unguarded or inadequately guarded machine, such as a power press, printing press, food slicer, meat grinder, drill press, or milling machine.
Workplace injuries that result in amputation are usually covered under workers' compensation laws; however, the physical pain, emotional trauma, and financial hardship a workplace injury can place on the worker and their families are hardly ever compensated.
Phillips Law Group has a strong foundation of understanding in cases of workers' compensation and employee rights, and we know that suffering a work-related amputation can be a seemingly insurmountable task to face without guidance.
Our experienced legal team helps victims defend their rights, and we always fight for the maximum amount of compensation that our client is eligible for.
+ When Do I Need an Attorney?
If you've been injured in an accident, it's time to call an attorney. Studies show that the average insurance award with an attorney is 3 times higher than without. Call (602) 258-8888 to tell us your story and get a free case review.
+ Should I Accept an Insurance Offer?
Insurance adjusters work for the insurance companies, and their priority is to make sure they pay as little as possible for the insurance claim. Talk to a lawyer before accepting an insurance offer to make sure you are getting a fair settlement.
+ How Much Does It Cost To Hire an Attorney?
There's no fee to start your case. At Phillips Law Group we work on a contingency basis. That means you don't pay us anything unless we ultimately win your case.
We're Here to Listen
Fill out the form and we'll contact you to go over what happened and evaluate your case for free.
By submitting your contact information, you agree that we may contact you by telephone (including text) and email in accordance with our Terms and Privacy Policy
Your message has been sent
Thank you for your message, we will get back to you soon.
Reviews
I didn't know anything about the area, and Phillips Law Group just took care of everything. They helped made sure I knew where I was going, made sure I didn't have to worry. They literally just took care of me.

They knew exactly how to explain the case to me in a way that I would understand it. They gave me hope that my life wasn't over.

A friend of mine recommended Phillips Law and I'm so grateful, because they were so wonderful, so down to earth, so professional. I felt like they were family.
No Fee Until We Win For You
1
Free
Case Evaluation
2
We get to work,
you get updates
3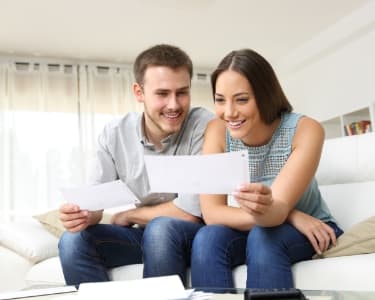 Collect Compensation
More Information on Workplace Amputation
Causes Of Amputations In The Workplace
OSHA lists the following mechanical components as the most dangerous and likely to cause an amputation:
Point of operation: The actual area where the work is performed on the machine
Power-transmission apparatuses: Belts, chains, couplings, flywheels, gears, spindles, and connecting rods are all components that transmit energy, making them more dangerous
Other moving parts: Any component that moves during operation, such as reciprocating, rotating, or transverse movements, or any auxiliary parts
Warehouses, industrial facilities, and factories are some of the most common environments for these machines to be found in. In the event that a worker is injured very badly by any one of these machines, the result could be death or amputation of the limb that was injured.
Have a question about a potential case?
How Employers Can Reduce Workplace Amputations
There are a number of precautions that should be taken by employers to maintain a safe work environment for their employees. Safety inspections do take place, but the inspection is only as effective as the individual conducting it, so great effort should be taken on the part of the factory owner to ensure it is safe before any inspections.
Some of the ways employers can reduce the number of workplace amputations include:
Providing guards or physical barriers between hazardous and nonhazardous work zones
Devices that interrupt the normal cycle of the machine if a worker's hands are in the way
The owners of the workplace are responsible for the guards and devices, so extra consideration should be made to factor these items into the cost of equipment, in order to maintain a safe working environment.
Have a question about a potential case?
Contact An Experienced Workers Compensation Lawyer Today
At Phillips Law Group, our Phoenix workplace amputation lawyers are dedicated to helping workers fight for their rights. If you or a loved one has been injured through no fault of your own while on the job, you may have cause to pursue legal recourse.
As one of Arizona's largest consumer law firms, the skilled attorneys at Phillips Law Group have the resources and the desire to help the victims of workers' compensation claims to receive the maximum benefits they deserve.
Our experienced and dependable legal team understands that the death of a loved one can put more than just an emotional strain on a family, but the financial strain it causes can impair that family's ability to continue to live a full and thriving life.
At Phillips Law Group, we want to help you and your family by assisting you in understanding your rights in cases of workers' compensation death benefit claims.
Phillips Law Group has offices in Phoenix and Tucson, AZ; in Salt Lake City, UT; and in San Diego, CA, and represents clients in multiple states.
To find out how Phillips Law Group can help you understand your rights and bring much-needed peace of mind, call us nationwide at (800) 706-3000.
If you would prefer to contact us online, simply fill out and submit the Free Case Evaluation form, located on this page. Your information will remain strictly confidential.
Have a question about a potential case?
More Information on Amputation Lawyers