Weight Loss Drug Lawsuit
Ozempic Wegovy
Helping Clients Nationwide
2,000+
Over $1 Billion Won for Our Clients
Decades of Experience Winning
Weight Loss Drug Lawsuit
A few popular weight loss drugs including Ozempic and Wegovy may cause potentially severe and long-lasting side effects, prompting Phillips Law Group to investigate whether or not manufacturers of the drugs appropriately warned doctors and patients of the risks of taking the medications. Following reports of stomach paralysis and other gastrointestinal side effects, our firm may take legal action against the manufacturers of these drugs, and we urge you to contact us if you took medication to lose weight and may be eligible to pursue a weight loss drug lawsuit.
A July 2023 report from CNN revealed that two patients on diabetes or weight management drugs Ozempic and Wegovy were diagnosed with severe gastroparesis, or stomach paralysis, and that doctors believe the side effect "may have resulted from or been exacerbated by the medication they were taking."
Diabetes drugs Ozempic and Wegovy use the same medication, semaglutide, to mimic a naturally occurring hormone, GLP-1, that slows the passage of food through the stomach. Although it acts as a way for people to feel fuller longer, in the case of these two patients, both reportedly became seriously ill after taking Ozempic injections.
According to the article, the US Food and Drug Administration noted it has received reports of people on the drugs experiencing stomach paralysis that, in some cases, had not resolved by the time the reports were made.
As part of a potential weight loss drug lawsuit, Phillips Law Group is investigating claims against the makers of Ozempic and related medications. Drug manufacturers Novo Nordisk and Eli Lilly and Co. may not have adequately warned patients about the risk of gastrointestinal side effects involved in taking these weight loss drugs, and individuals who took the medication and experienced adverse side effects may be entitled to compensation.
If you or someone you love took diabetes or weight management drugs Ozempic, Wegovy, Mounjaro, or Rybelsus, and experienced major complications like severe gastroparesis, please don't hesitate to call our offices to discuss possible legal options. Our team may be able to hold the drug manufacturers behind these drugs accountable for your pain and suffering.
Please call us at 602-222-2222 today or fill out the form on this page to contact us and learn more about your potential eligibility for a weight loss drug lawsuit. Our team is passionate about seeking justice for our clients, and we can offer you a free, no-obligation consultation to discuss your situation.
+ How Do GLP-1 Medications Work?
GLP-1 medications work partly by slowing how quickly food moves through the stomach, which can result in a person feeling fuller longer. But they can also cause gastrointestinal issues such as abdominal pain, nausea, and vomiting. These side effects have been documented in clinical trials and are known potential side effects for drugs like Ozempic and Mounjaro.
In a statement provided to CNN, Novo Nordisk, the maker of Ozempic and Wegovy, noted, "Gastrointestinal (GI) events are well-known side effects of the GLP-1 class. For semaglutide, the majority of GI side effects are mild to moderate in severity and of short duration. GLP-1's are known to cause a delay in gastric emptying, as noted in the label of each of our GLP-1 RA medications. Symptoms of delayed gastric emptying, nausea and vomiting are listed as side effects."
But severe gastroparesis, or stomach paralysis, is a much more severe side effect. If you have been diagnosed with stomach paralysis after taking a weight loss drug like Ozempic, please call Phillips Law Group to see how our team may be able to help you pursue a weight loss drug lawsuit.
+ How Much Does a Weight Loss Drug Lawyer Cost?
At Phillips Law Group, we handle cases on a contingency basis. We do not require money upfront and you owe us nothing unless we pursue and win your weight loss drug lawsuit case.
If you or a loved one suffered after taking weight loss drugs including Ozempic and Wegovy, you may be entitled to compensation. There is no risk in giving our team a call to talk about your legal options and your information will remain confidential. You are under no obligation to retain our services after meeting with our firm, but we believe we can prove we are the right team to have on your side if you need to pursue a weight loss drug lawsuit.
To learn more about filing a potential weight loss drug claim and to discuss all of your legal options, please contact us today to see how Phillips Law Group can assist you or your loved one. Our lawyers will fight to get you the justice you deserve.
We're Here to Listen
Fill out the form and we'll contact you to go over what happened and evaluate your case for free.
By submitting your contact information, you agree that we may contact you by telephone (including text) and email in accordance with our Terms and Privacy Policy
Your message has been sent
Thank you for your message, we will get back to you soon.
Reviews
I didn't know anything about the area, and Phillips Law Group just took care of everything. They helped made sure I knew where I was going, made sure I didn't have to worry. They literally just took care of me.

They knew exactly how to explain the case to me in a way that I would understand it. They gave me hope that my life wasn't over.

A friend of mine recommended Phillips Law and I'm so grateful, because they were so wonderful, so down to earth, so professional. I felt like they were family.
No Fee Until We Win For You
1
Free
Case Evaluation
2
We get to work,
you get updates
3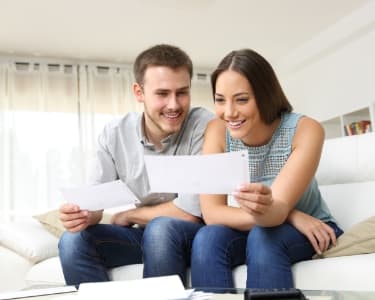 Collect Compensation
Medications Included in Weight Loss Drug Lawsuit
Phillips Law Group is investigating severe side effect claims including the following drugs:
Ozempic
Wegovy
Mounjaro
Rybelsus
Saxenda
Have a question about a potential case?