Phoenix Negligent Security Lawyers
Helping Clients Nationwide
Over 1,800+
Over $1 Billion Won for Our Clients
Decades of Experience Winning
Phoenix Negligent Security Lawyers
Criminal activity can impact anyone. And when criminal activity causes serious injury or death, the only people typically found liable are those who committed the crime.
However, when individuals are in public or private places like shopping centers, hotels, or apartment complexes, they trust those who own the property to have proper security measures in place to help ensure their safety. When that trust is violated because of inadequate or insufficient security, a property owner or company may be liable for any injuries.
If you or a loved one has been the victim of a crime caused by negligent security, it is in your best interest to contact an attorney for legal representation. At Phillips Law Group, our qualified Phoenix negligent security lawyers can help you seek damages by guiding you through the entire claims process.
Schedule a free, no-obligation consultation with us today to review your case and inform you of your legal options. Our main office in Phoenix is located near Phoenix College and St. Joseph's Hospital.
At Phillips Law Group we work on contingency, which means there are no upfront costs for our services unless we help you recover fair compensation for your case.
Contact us today at the number or form on this page to learn more about your legal options.
+ Understanding Negligent Security Cases
Negligent security is a form of premises liability that deals with crime on public or private property, such as when an individual is injured by a third party in an assault or during the commission of a crime, like a robbery.
In these cases, a property owner or company failed to provide a safe and secure area, leaving an individual vulnerable to crime. The victim may have a valid claim for negligent security if the crime could have been prevented using reasonable safety measures.
Some examples of negligent security by property owners include:
Lack of security guards on duty
Open gates
Broken or open locks
Lack of security precautions or measures
Failure to monitor or have a security system
Security cameras not in proper working order
Poor interior and/or exterior lighting
Failure to conduct criminal background checks
There are a number of factors that can contribute to a lack of security on a property. If you are a victim of a crime caused by negligent security, a reputable Phoenix negligent security attorney may be able to hold property owners accountable for your damages.
+ What Does Adequate Security Consist Of?
Adequate security will vary depending on the needs of a particular property. Some examples of adequate security measures can include:
Locking doors and windows when needed
Installing and monitoring security cameras
Employing security guards on the property
Gated entrances with automatically closing gates
Brightly lit interior and exterior areas
For property owners, there may be other factors to consider for adequate security depending on the crime rates and threat levels of a particular area.
For example, a self-storage facility owner may consider installing adequate fencing to help prevent trespassers from entering and breaking into units and upgrading the security cameras to help identify criminals who break into the facility. If property owners can identify and prosecute criminals, it may deter others from attempting to do the same thing. This could help prevent customers from being victims of crime.
+ Negligent Security Cases We Handle
Our firm is prepared to handle a variety of claims involving negligent security and may be able to provide legal representation to victims assaulted or attacked on another's property, such as in:
Shopping centers
Supermarkets
Retail stores
Hotels and motels
Parking lots or garages
Office buildings
Restaurants
Schools
Apartment buildings
Hospitals
Bus or train stations
Airports
Bars and nightclubs
If someone else's negligence caused you injury, consult with a negligent security lawyer in Phoenix as soon as possible. We can conduct a thorough investigation into your case and determine whether or not security measures were ignored or overlooked by the owner of a property.
+ What You Must Prove in a Negligent Security Case
In order to determine if you have a valid claim and may be entitled to damages, you must be able to prove the following four elements of negligence in a negligent security case:
Duty of Care
The owner of the property owed you some type of duty of care. This means the property owner had a legal duty to provide a safe environment with adequate security because a reasonable person in a similar position would have done so to help prevent visitors from suffering harm or injury.
Breached Duty of Care
The owner of the property breached his or her duty of care to you by failing to exercise reasonable care. In other words, the owner failed to provide adequate security measures such as hiring security guards, installing cameras, or fixing poorly lit areas on the property.
Causation
This means there must be a direct link between the owner of the property's actions and any injuries you suffered. For instance, maybe you were robbed at a local convenience store. You may have a case if you can prove the convenience store owner's failure to take reasonable steps to try to reduce the increase in thefts at his or her store, led to your injuries.
Damages Suffered
Lastly, you must have suffered damages as a result of your injuries. In a negligent security case, a court may award you damages to cover the cost of lost wages, medical bills, lost earning capacity, physical pain, and mental suffering, among other damages.
If the owner of a property knew or should have known there was a lack of security measures, but neglected to take action to correct them, he or she may be held liable. Our dedicated Phoenix negligent security attorneys can help you understand your legal rights so that you can focus on your recovery.
+ Can Landlords Be Held Liable?
Property owners have a legal responsibility to ensure their property is safe from crime, and that very much includes landlords.
Property owners who lease their property as landlords have a duty to ensure the property has a sufficient amount of security. A landlord has a duty to take precautions to protect tenants from harm. If your landlord fails to provide adequate security measures and you suffer harm, it's possible they can be held liable.
In order to bring a negligent security case against a landlord, a tenant needs to show that the landlord's failure to provide adequate security was the cause of the injury. For instance, if your landlord fails to install cameras or keep the premises properly lit, those could be considered failures in providing acceptable security measures.
If you believe you have a negligent security case that involves your landlord, contact Phillips Law Group for a free, initial consultation to discuss your case and legal options.
We're Here to Listen
Fill out the form and we'll contact you to go over what happened and evaluate your case for free.
By submitting your contact information, you agree that we may contact you by telephone (including text) and email in accordance with our Terms and Privacy Policy
Your message has been sent
Thank you for your message, we will get back to you soon.
Reviews
I didn't know anything about the area, and Phillips Law Group just took care of everything. They helped made sure I knew where I was going, made sure I didn't have to worry. They literally just took care of me.

They knew exactly how to explain the case to me in a way that I would understand it. They gave me hope that my life wasn't over.

A friend of mine recommended Phillips Law and I'm so grateful, because they were so wonderful, so down to earth, so professional. I felt like they were family.
No Fee Until We Win For You
1
Free
Case Evaluation
2
We get to work,
you get updates
3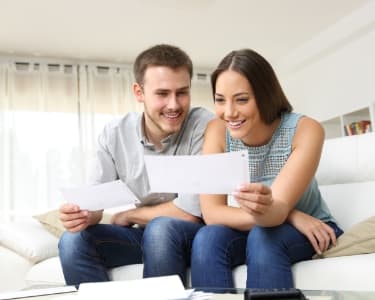 Collect Compensation
More Information on Negligent Security Lawyers
Deadline for Filing a Negligent Security Claim
According to Arizona Revised Statutes § 12-542, you have two years from the date your injury occurred to file a personal injury lawsuit for negligent security.
While it may seem that you have more than enough time to file before the deadline comes, it is important to start the claims process as soon as possible. Two years can go by much faster than you think. If the deadline passes, the court will likely dismiss your case and you could lose your chance to pursue compensation.
Have a question about a potential case?
Benefits of Hiring a Phoenix Negligent Security Lawyer
Negligent security cases can be especially difficult to navigate without a lawyer by your side. It takes time to gather the evidence and paperwork needed to build a strong case on your behalf. Our skilled negligent security lawyers in Phoenix are well-versed in Arizona law and have the resources necessary to investigate your claim.
There are many benefits to having an attorney handle your negligent security case, including:
Investigating the property methodically by taking pictures of where the crime happened
Examining the security in place and determining if it was adequate, including interviewing any security guards on the property
Making a public records request to obtain specific crime statistics from the Phoenix Police Department to help determine the crimes that have been occurring in the area
Collecting any other evidence to show the property owner was responsible for negligent security which contributed to your assault or attack
Should your case go to trial, our firm will make sure to advocate for your rights. We can help you recover the compensation you need and hold property owners accountable for their actions.
Have a question about a potential case?
Contact Phillips Law Group to Get Started
Property owners have a legal responsibility to ensure their property is safe from crime. In many cases, attacks and assaults can often be prevented when the proper security measures are put in place.
You may need a negligent security attorney in Phoenix with experience handling these types of claims to help you through this difficult situation and see that justice is done for you and your family.
If you or someone you love suffered injury as a result of negligent security, contact Phillips Law Group to get started on your claim.
We offer a free consultation and take cases on a contingency fee basis. This means there are no upfront costs until you obtain the compensation you are entitled.
Have a question about a potential case?
More Information on Negligent Security Lawyers