Ridesharing Accident Lawyer
Phillips Law Rideshare Crash Attorneys
Helping Clients Nationwide
2,000+
Over $1 Billion Won for Our Clients
Decades of Experience Winning
Ridesharing Crashes
In recent years, apps such as Uber and Lyft have increased in popularity. Such rideshare companies offer people a convenient mode of transportation. Unfortunately, as the number of rideshare vehicles on the road increases, so does the chance of being in a ridesharing accident.
Have you or someone you love been injured in a rideshare accident? If so, you may be unsure of your legal rights and how to recover compensation for your medical bills and other losses. Determining liability and recovering damages after these types of accidents can be complicated, but hiring a rideshare accident lawyer will make the claims process much easier for you and your family.
At Phillips Law Group, our personal injury attorneys have successfully handled many rideshare accident cases. We are passionate about helping our clients get their well-deserved justice and financial compensation.
Call us or fill out the case evaluation form on this page to schedule your free consultation today. There is no obligation, and we do not charge any fees unless we win your case.
Common Causes of Rideshare Accidents
Before hiring an independent contractor, Uber and Lyft perform background checks and examine the minimum qualifications that all potential drivers must meet. However, those who work for these ridesharing companies are not professionally trained drivers. The varying reasons for rideshare car accidents stretch from everyday mistakes to pure negligence.
Rideshare drivers spend more time behind the wheel than most people, and there are many reasons why they may become distracted. For example, while on duty, drivers will have their rideshare application open on their phones to tell them passenger information, the pick-up point, and the drop-off location. Drivers may also focus on reading the map displayed on their GPS.
A rideshare driver may not want to take a break during a shift and instead choose to eat and drink while driving. Another danger is talking on the phone or sending text messages. Also, many rideshare drivers and their customers like to talk while en route to their destination. These are all, for better or worse, forms of distracted driving.
Speeding
Speeding, whether intentional or unintentional, is one common cause of car accidents. A driver for a ridesharing company could be in an unfamiliar location and unaware of the speed limit, or he may be occupied chatting with passengers and fail to pay attention to the speed of the car.
The more quickly a rideshare driver delivers passengers to their destinations, the sooner he or she can pick up the next customer. For this reason, some Uber or Lyft drivers may speed on purpose because the faster they work, the more money they make per hour.
Driver fatigue
Studies show that driving while fatigued can be just as dangerous as driving under the influence of drugs or alcohol. Many ridesharing trips are early in the morning or late at night, which means drivers may be behind the wheel at times they might otherwise be sleeping.
Often, people work for ridesharing companies as a side job. This means a person may work a full shift at his or her main place of employment and then drive for Uber or Lyft the rest of the day. This can result in being extremely drowsy while driving.
Driving while under the influence
While many people use Lyft or Uber to prevent drunk driving, unfortunately, there are cases where the ridesharing driver is the one who is intoxicated. Alcohol affects a person's depth perception, coordination, judgment, and other skills necessary for safe driving.
Poor vehicle maintenance
While a rideshare company may set certain vehicle inspection requirements for people to start driving, there is no guarantee that the car will continue to be maintained from then on. When Uber or Lyft drivers fail to perform regular maintenance, their vehicles could malfunction or break down while on a ride.
This is a problem. Faulty brakes, tire blowouts, engine problems, and other vehicle malfunctions have caused many serious ridesharing accidents.
+ When Do I Need an Attorney?
If you've been injured in an accident, it's time to call an attorney. Studies show that the average insurance award with an attorney is 3 times higher than without. Call (602) 258-8888 to tell us your story and get a free case review.
+ Should I Accept an Insurance Offer?
Insurance adjusters work for the insurance companies, and their priority is to make sure they pay as little as possible for the insurance claim. Talk to a lawyer before accepting an insurance offer to make sure you are getting a fair settlement.
+ How Much Does It Cost To Hire an Attorney?
There's no fee to start your case. At Phillips Law Group we work on a contingency basis. That means you don't pay us anything unless we ultimately win your case.
We're Here to Listen
Fill out the form and we'll contact you to go over what happened and evaluate your case for free.
By submitting your contact information, you agree that we may contact you by telephone (including text) and email in accordance with our Terms and Privacy Policy
Your message has been sent
Thank you for your message, we will get back to you soon.
Reviews
I didn't know anything about the area, and Phillips Law Group just took care of everything. They helped made sure I knew where I was going, made sure I didn't have to worry. They literally just took care of me.
No Fee Until We Win For You
1
Free
Case Evaluation
2
We get to work,
you get updates
3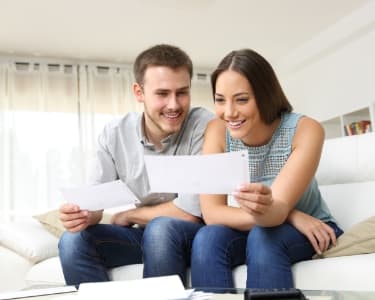 Collect Compensation
More Information on Ridesharing Accidents
More Information on Ridesharing Accident Lawyer