Bicycle Crash Lawyer in Phoenix, AZ
Phillips Law Bicycle Accident Attorneys
Helping Clients Nationwide
2,000+
Over $1 Billion Won for Our Clients
Decades of Experience Winning
Bike Injury Attorneys in Phoenix, AZ
As a kid, one of the first things we are eager to learn is how to ride a bike. It was our first sense of freedom as we cruised through our neighborhoods. Many adults still enjoy bicycling and do it for all sorts of reasons, including exercise and green transport to work. Ideally, going out for a leisurely bike ride should never end in an accident due to the negligence of another person, but a bicycle accident can always happen whenever you take your bike out for a spin.
If you or a loved one has been injured or killed in a bicycle accident, it's time to call Phillips Law Group. We do not settle for anything less than what you deserve, and you have a right to be compensated for your painful injuries, time off work, and other damages incurred as a result of someone else's negligence.
Phillips Law Group has collected over $1 billion for personal injury clients over our many years in business, and we can help you too.
Call us today at 1-800-706-3000 for a free consultation. Our live agents are available on our website 24/7 to make sure we are always here at your convenience as well. There is no fee unless you win your case, so please don't hesitate to contact us today!
Bicycle Accidents By the Numbers
According to the Centers for Disease Control and Prevention, "nearly 1,000 bicyclists die and over 130,000 are injured in crashes that occur on roads in the United States every year."
Meanwhile, the Arizona DOT reported
 1,279 bike accidents back in 2018. 
Causes of these incidents can include:
Debris on the road
Obstructions
Neglected roads and sidewalks
Dog attacks
Other motorists
If you have been injured in a bicycle accident, you can be compensated for your injuries. Phillips Law Group is here to help you get the money you deserve. Give us a call today!
+ When Do I Need an Attorney?
If you've been injured in an accident, it's time to call an attorney. Studies show that the average insurance award with an attorney is 3 times higher than without. Call (602) 258-8888 to tell us your story and get a free case review.
+ Should I Accept an Insurance Offer?
Insurance adjusters work for the insurance companies, and their priority is to make sure they pay as little as possible for the insurance claim. Talk to a lawyer before accepting an insurance offer to make sure you are getting a fair settlement.
+ How Much Does It Cost To Hire an Attorney?
There's no fee to start your case. At Phillips Law Group we work on a contingency basis. That means you don't pay us anything unless we ultimately win your case.
We're Here to Listen
Fill out the form and we'll contact you to go over what happened and evaluate your case for free.
By submitting your contact information, you agree that we may contact you by telephone (including text) and email in accordance with our Terms and Privacy Policy
Your message has been sent
Thank you for your message, we will get back to you soon.
Reviews
I didn't know anything about the area, and Phillips Law Group just took care of everything. They helped made sure I knew where I was going, made sure I didn't have to worry. They literally just took care of me.
No Fee Until We Win For You
1
Free
Case Evaluation
2
We get to work,
you get updates
3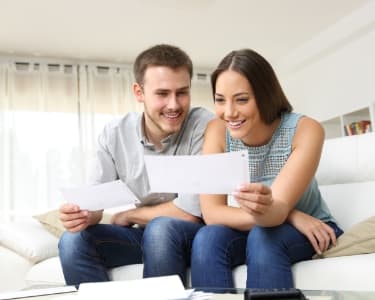 Collect Compensation
More Information on Bicycle Accidents
What to Do After a Bicycle Accident
Bicyclists often share the road with other drivers but are the most vulnerable to severe injuries after accidents. They are not protected with seatbelts, airbags, or any other safety measures. The situation is often worse when you consider that the state does not require bike riders to wear helmets. This is why brain and spinal cord injuries are not uncommon in bicycle accidents.
In most cases, bike accidents are caused by negligent motorists who were not following proper procedures. They take turns at red lights, drive distracted, are under the influence, or can even change lanes suddenly. If you have been injured by a negligent driver who was not paying attention to the road, you can sue that person for compensation.
Here are the steps you should take after being injured in a bicycle accident:
Call 911: You should always call for medical assistance after an accident. Not only will the police write a report, but you may have injuries that need to be treated. Not all injuries will manifest themselves at the time of the incident. You might be in shock and unable to feel the aches and pains until days later.
Refuse to give a statement to the insurance adjuster: Once a claim has been made to the insurance company, you will receive a phone call. The other party's insurance company will want to take down a statement from you regarding what happened. You are not required by any entity to comply and give a statement, which may be used against you later. Always consult an attorney first.
Call a personal injury attorney: Insurance companies do not care about you. As you struggle with pain and suffering, mounting medical bills, and time off work, they only look out for themselves. The worst thing you can do is immediately accept the insurance company's lowball offer, no matter how desperate your situation seems. A personal injury attorney, like the ones at Phillips Law Group, can gather all the evidence for your case and negotiate a fair settlement offer with the insurance company.
Have a question about a potential case?
Bicycle Traffic Laws in Arizona
In the State of Arizona, residents who decide to ride bicycles have the same rights as motorists. The laws do not change just because you put on a helmet and travel with two wheels instead of four. While the state does not consider a bicycle to be a vehicle, the same rules of the road apply.
The majority of these bicycle accidents are caused by negligent motorists who do not give cyclists the right of way. They do not believe they have to share the road nor pay attention to what is going on around them. In reality, motorists must give cyclists plenty of space and yield to them at all times, while cyclists have their own rights and responsibilities by law.
Cyclists must wear white headlight and reflective gear
Other drivers must be able to see you at all times, especially at night. This means a cyclist is required to wear a white headlight and use reflective gear while riding.
Safe passing is required
If a driver wishes to overtake a bicycle on the road, they must pass with due care by giving plenty of space. You must not move within 3 feet of someone on a bike.
Where cyclists ride matters
Cyclists must always ride on the right side of the road, except in certain circumstances. These include parked cars, obstacles on the right side, or passing other bikes moving slower than you.
Cyclists cannot be under the influence
While Arizona does not consider a bicycle to be a motor vehicle, DUI laws can apply if a cyclist is found riding under the influence. Bicyclists can still be subjected to the same duties as motorists.
Follow local regulations
State laws may not prohibit certain uses of bicycles, including highway or byway use, but local ordinances and laws may do so. Always be sure to check local and state laws before operating a bike on the roadway.
Be familiar with local helmet law
Arizona does not have a helmet law for pedal cyclists. Check local ordinances in your area to see if helmets are required within city or town limits.
Dooring law
No motor vehicle operator may open the door to a vehicle in the path of traffic unless it is safe to do so. The door must be kept closed at all times except when loading or unloading a passenger (including the driver) or goods (such as groceries). Doors cannot be exposed to moving traffic, including cyclists.
Have a question about a potential case?
Damages You Can Claim
After you have been injured in a bicycle accident, your life is going to be difficult. That is why calling personal injury attorneys will benefit you in the long run.
Phillips Law Group can help you recover money damages such as:
Current and future medical expenses
The team at Phillips Law Group understands the trauma you are facing and the worry you must feel when contemplating filing a legal claim. That's why we stay available to you 24/7 – if you find yourself on this page in the middle of the night, you can talk to our representatives even now!
We want you to be fairly compensated, and we can help you achieve that goal. Our track record of providing excellent legal services to our clients speaks for itself.
Call us today at 1-800-706-3000 for a free consultation about your case. Remember, there is no fee unless you win, so you have nothing to lose by giving us a call.
Have a question about a potential case?
More Information on Bicycle Crash Lawyer