Aaron's "Why"
After my undergrad at ASU, I spent a couple of years working in the IT field. I enjoyed that work but ultimately wanted to do something else for a long-term career. A long-time family friend who is an attorney sold me on going to law school. There's nothing more satisfying than achieving a positive result for a client who needs our help.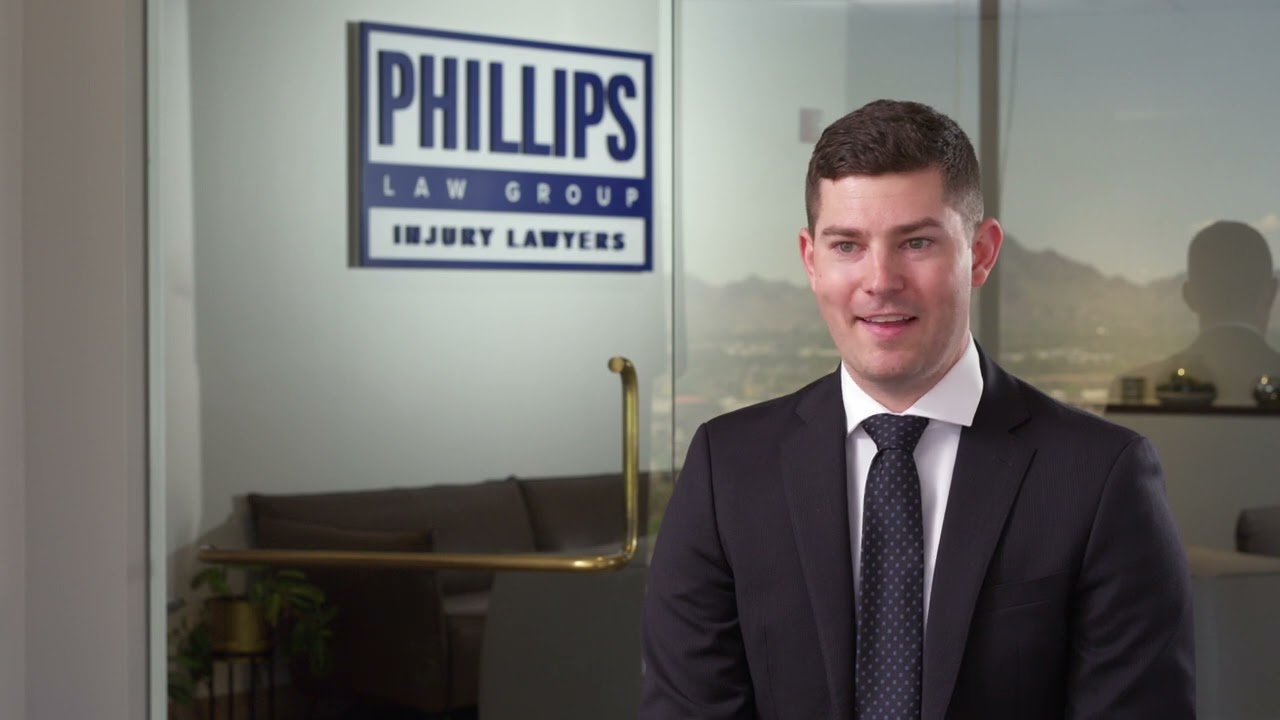 Attorney Aaron Sherrell
Arizona
Education
Bachelors
Juris Doctorate
Aaron Sherrell is an Associate Attorney in the Personal Injury Department at Phillips Law Group. Aaron attended ASU for his undergraduate studies and obtained a degree in communication. After college, Mr. Sherrell spent a couple of years working in IT for a group of Veterinary Hospitals. He attended Sandra Day O'Connor College of Law at ASU where he earned his law degree. While in law school, he clerked at two Personal Injury Law Firms, one of which specialized in Medical Malpractice. Mr. Sherrell additionally allocated two semesters with the City of Phoenix Prosecutor's Office. He graduated from ASU Law in May of 2020. Mr. Sherrell joined the Phillips Law Group shortly after earning his license. Mr. Sherrell is an Arizona Native who grew up in Glendale, Arizona. Aaron is passionate about helping those in need that have been affected by tragedies. When Mr. Sherrell is not working, he enjoys outdoor activities with his beautiful wife and their Yorkie Maya. He loves spending time with his family and friends in Flagstaff.
What Clients Say
Phillips Law Group has a proven track record of success. Juan Roque, in particular, is integral to that. He works with integrity, compassion, and an undefeated optimism that makes him a valuable asset.

Elizabeth Sorathia

Phillips is the best!! Love all that they do to give back to the community and how much they help those who are experiencing homelessness. ❤️

Olivia Eldridge

PLG is the best! Highly recommend. Love that they do so much to help the community.

Olivia Lemorrocco

Thank you Phillips Law Group for all the support and back to school assistance we appreciate it.

Clara Arias