Catastrophic Injury Lawyers
Phillips Law Group
Helping Clients Nationwide
2,000+
Over $1 Billion Won for Our Clients
Decades of Experience Winning
Catastrophic Injuries
A catastrophic injury can change the entire course of a person's life, often leaving them permanently disabled and, in the worst cases, in need of 24-hour care. It can be difficult for victims and their families to see a way forward after this type of devastating incident.
If you or a loved one has suffered a catastrophic injury, it is important to understand your rights. If someone else caused the injury through their negligence, you may be entitled to compensation.
While compensation cannot change what happened to you or your loved one, it can provide the financial assistance you need to effectively manage your injuries and help you live as well as possible with your disability.
Learn the risks of driving in Arizona, including statistics about economic losses and the main causes of these crashes. For just a few highlights, did you know that crashes that occurred during daylight hours (6:00 am to 6:00 pm) accounted for 69.8 percent of all crashes in Arizona in 2021? And sadly, children aged 14 and younger accounted for 32 fatalities and 2,861 injuries in motor vehicle crashes last year in the state.
The Phoenix catastrophic injury lawyers at Phillips Law Group have won fair compensation for many victims of catastrophic injuries. We offer a 100 percent free consultation and we do not charge you anything unless you receive compensation.
+ When Do I Need an Attorney?
If you've been injured in an accident, it's time to call an attorney. Studies show that the average insurance award with an attorney is 3 times higher than without. Call (602) 258-8888 to tell us your story and get a free case review.
+ Should I Accept an Insurance Offer?
Insurance adjusters work for the insurance companies, and their priority is to make sure they pay as little as possible for the insurance claim. Talk to a lawyer before accepting an insurance offer to make sure you are getting a fair settlement.
+ How Much Does It Cost To Hire an Attorney?
There's no fee to start your case. At Phillips Law Group we work on a contingency basis. That means you don't pay us anything unless we ultimately win your case.
We're Here to Listen
Fill out the form and we'll contact you to go over what happened and evaluate your case for free.
By submitting your contact information, you agree that we may contact you by telephone (including text) and email in accordance with our Terms and Privacy Policy
Your message has been sent
Thank you for your message, we will get back to you soon.
Reviews
I didn't know anything about the area, and Phillips Law Group just took care of everything. They helped made sure I knew where I was going, made sure I didn't have to worry. They literally just took care of me.

They knew exactly how to explain the case to me in a way that I would understand it. They gave me hope that my life wasn't over.

A friend of mine recommended Phillips Law and I'm so grateful, because they were so wonderful, so down to earth, so professional. I felt like they were family.
No Fee Until We Win For You
1
Free
Case Evaluation
2
We get to work,
you get updates
3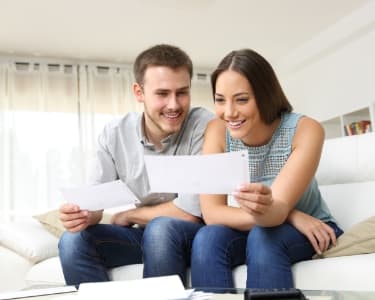 Collect Compensation
More Information on Catastrophic Injuries
More Information on Catastrophic Injury Lawyers