Workplace Health Safety Lawyers
Phillips Law Group
Helping Clients Nationwide
2,000+
Over $1 Billion Won for Our Clients
Decades of Experience Winning
Workplace Health Safety
The United States Department of Labor, responsible for protecting the rights of about 10 million employers and 125 million employees, grants the responsibility to protect the health and safety of workers and working conditions to the Occupational Safety and Health Administration (OSHA).
This agency is obligated to ensure that the working environments for both employees and employers adhere to the safety and health standards set by the Occupational Safety and Health (OSH) Act. In this regard, employers have a duty to provide that both work and the workplace are free from any recognized, severe dangers.
Almost every employee in the nation will fall under OSHA's jurisdiction, as this organization ensures that workplace laws are being followed strictly to protect the safety and health of all workers. There are, however, a few exceptions in which employees and employers would not be covered by the OHSA. Some of these exceptions include certain transportation workers, immediate family members of farm workers, miners, self-employed individuals, and many public employees.
The Occupational Safety and Health Act of 1970 was established in order to ensure that workers were not being killed or harmed while in the workplace. Under this act, laws were passed to make sure that working conditions are free of known dangers, as enforced by OSHA. In order to further ensure the safety and health of all workplace conditions throughout the country, OHSA provides various training programs, information, and assistance to workers and employers.
Workplace health and safety are two of the most important employee rights today. When an employee accepts a position within a company in the United States, they expect to be treated a certain way. Even more so, however, they should expect to be placed in the safest working conditions possible, free from any potential hazards or harm.
Phillips Law Group has seen a number of cases where employees were simply treated poorly based on the inadequate workplace health and safety conditions they were subjected to. If you or a loved one has suffered any injuries or harm due to inefficient workplace health and safety, contact a workplace health safety lawyer at our firm as soon as possible.
To get started, call us for a free consultation by phone. 1-800-706-3000
+ When Do I Need an Attorney?
If you've been injured in an accident, it's time to call an attorney. Studies show that the average insurance award with an attorney is 3 times higher than without. Call (602) 258-8888 to tell us your story and get a free case review.
+ Should I Accept an Insurance Offer?
+ How Much Does It Cost To Hire an Attorney?
There's no fee to start your case. At Phillips Law Group we work on a contingency basis. That means you don't pay us anything unless we ultimately win your case.
We're Here to Listen
Fill out the form and we'll contact you to go over what happened and evaluate your case for free.
By submitting your contact information, you agree that we may contact you by telephone (including text) and email in accordance with our Terms and Privacy Policy
Your message has been sent
Thank you for your message, we will get back to you soon.
Reviews
I didn't know anything about the area, and Phillips Law Group just took care of everything. They helped made sure I knew where I was going, made sure I didn't have to worry. They literally just took care of me.

They knew exactly how to explain the case to me in a way that I would understand it. They gave me hope that my life wasn't over.

A friend of mine recommended Phillips Law and I'm so grateful, because they were so wonderful, so down to earth, so professional. I felt like they were family.
No Fee Until We Win For You
1
Free
Case Evaluation
2
We get to work,
you get updates
3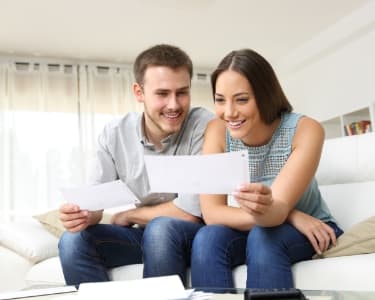 Collect Compensation
More Information on Workplace Health Safety
OHSA Workers Rights
Each employer is responsible to monitor the state of the workplace regularly, ensuring that all workplace health and safety standards are met, as laid out by the OSH Act.
The law protects employees from being subjected to unsafe or harmful conditions in the workplace that may put them in a compromising situation. Unfortunately, these laws are commonly broken by employers. In some cases, the employer may be unaware that any illegal activity is taking place. Regardless, employees must be well aware of their rights in order to protect them.
The following are worker's rights under the OHS Act to:
Obtain information, as well as training, in regard to dangers, methods of prevention, and the OHSA standards that relate to their particular workplace
Confidentially file a complaint with the OHSA for workplace inspection
Access records of work-related injuries and/or illnesses that have taken place in their workplace
Obtain copies of medical records from the workplace
Speak with the inspector in private, as well as participate in the OSHA inspection
If the employer has retaliated in any way following the inspection request, the employee may file a complaint
Any whistleblower acts are protected under OHSA jurisdiction
In order for Arizona employees to protect themselves and their family members, they must be properly informed of OHSA workers' rights. Without this knowledge, workers are unable to defend themselves against the wrongdoings of employers or bring attention to inadequate working conditions.
If you or a loved one has experienced any unhealthy or unsafe working conditions, you must not hesitate to request an inspection. For further legal guidance, Phillips Law Group is here for you. With years of experience in employee rights litigation, we know what it takes to win.
Have a question about a potential case?
Employer Responsibilities Under the OHSA
The OHSA takes its role in government seriously, as it must ensure that all employers provide a safe and healthy working environment and workplace conditions for all employees.
When any workplace health and safety problem emerges, it is up to the employer to take control and manage the situation. In this regard, the employer must make immediate changes to current conditions in order to regain the health and safety standard set by the OHSA.
Employers are responsible for the following elements of workplace conditions and standards:
Training employees using both vocabulary and language that is understood
Ensure that all employees are informed of any hazards via either labels, training, color-coded systems, alarms, chemical information data sheets, and any other methods that increase safety
Consistently perform tests to verify that OSHA standards are being complied with
All work-related injuries and illnesses must be recorded accurately and kept on record
Provide the OHSA standard medical tests, including hearing tests
Display OSHA citations, as well as any injuries and illness data, in a place where all workers can see
Send notification to OHSA with 8 hours of any kind of workplace fatality or hospitalization of three or more workers
Display the official OHSA posters prominently, and ensure that all workers can easily see the rights and responsibilities described in the OHS Act
If you or a loved one believes that an employer has neglected to adhere to any OHSA standards, you may be entitled to compensation for the injuries that you have suffered in the workplace. Contact our employee rights attorneys immediately for a no-obligation consultation.
Have a question about a potential case?
Contact an Arizona Workplace Health and Safety Lawyer Today
The state of Arizona OHSA standards apply to all private sector employers and employees, all state and local government workers, and all federal government workers.
Phillips Law Group has seen an untold number of individuals who have been subjected to workplace health and safety conditions that simply do not adhere to the OHSA standards as laid out by the OSH Act. Our personal injury lawyers take pride in their role in protecting the rights of all Arizona employees and employers.
Have a question about a potential case?
More Information on Workplace Health Safety Lawyers