Shooting Victim Lawyer
Phillips Law Group
Helping Clients Nationwide
2,000+
Over $1 Billion Won for Our Clients
Decades of Experience Winning
Crimes and accidents involving firearms are an unfortunate daily reality in the United States. And sadly, a shooting victim who survives is often left with significant physical and emotional damage.
Additionally, shooting victims likely have substantial financial losses in the form of medical bills piling up as they miss work for their injuries.
When a gun violence tragedy impacts your life, you may be unsure of how to get help and what your rights are. A shooting victim attorney may be able to help you navigate your next steps, particularly one who has the experience and a proven track record that the ones on the team at Phillips Law Group do.
If you are a recent gunshot victim or have a family member that died as a result of the shooting, you can file a civil lawsuit against the shooter to recover your losses. No amount of money will bring a loved one back or heal your pain, but we can help you receive compensation and help ensure that your healthcare needs will be taken care of after such a tragedy.
Contact us today to schedule a free consultation with us to review your situation and evaluate whether you have a possible claim. You are under no obligation to move forward with us, but if you decide to do so, our firm will thoroughly investigate your case and assist you in receiving the compensation you are entitled to.
We take all cases on contingency which means there are no upfront costs, fees, or expenses for our services. We do not get paid unless we win your case!
+ Can Shooting Victims File a Civil Lawsuit?
Victims of gun accidents have the right to pursue compensation for their losses. The same is true for the families of shooting victims.
However, liability is sometimes a complex concept in gunshot cases. The at-fault party is typically the person that fired the gun. But depending on the specific circumstances of your case, the manufacturer, seller, or gun owner — who is not always the same as the shooter — could be at fault.
+ What If the Shooting Was an Accident?
Even if the shooting was accidental, you could still hold someone responsible for negligence. Most civil lawsuits involve personal injury, and personal injury is typically based on negligent behavior. When a shooting occurs on someone else's property, the concept of premises liability may arise because the property owner could be at least partially responsible for the accident.
Premises Liability and Duty of Care
Premises liability is a common concept in personal injury cases. The most common type of claim involves slip and fall accidents, but shooting accidents could also fall under premises liability.
While specifics of implementing premises liability laws vary from state to state, the general idea is that a property owner owes a duty of care to maintain hazard-free conditions for anyone lawfully present on their property. Lawful visitors include friends and family, patrons, and anyone with an implied invitation, such as a delivery person or city utility worker.
To prove a property owner is liable in a shooting case, you need the following elements:
Proof the property owner owed you a duty of care
Proof the property owner violated that duty of care by not maintaining a safe environment for you and other visitors
Proof the owner's violation of duty led to the shooting accident
Proof the shooting incident resulted in your injuries
This process is often complex and sometimes challenging to prove. An experienced shooting victim lawyer can help you understand whether or not you have a case for premises liability and collect the necessary evidence you need to verify all four elements.
+ When Is the Shooting Considered Aggravated Assault?
Assault is a form of intentional personal injury defined differently by state law. For example, some states consider the intent to cause harm or make a person fear you will cause harm to be an assault. An assault turns from simple to aggravated when the aggressor inflicts more severe damage or uses a weapon to assault the person. Shooting or threatening to shoot someone with a gun is automatically aggravated assault with a deadly weapon.
Creating a Case for Aggravated Assault With a Deadly Weapon
As with premises liability, you, the plaintiff, must prove certain elements to claim aggravated assault with a deadly weapon. The components can include:
The defendant intended to threaten you with a deadly weapon
The defendant's threat made you fear for the safety of your life
The defendant attempted to cause you bodily harm with the weapon
The defendant did cause you physical injury with the weapon
In cases where the weapon is a rock or inanimate object, you must prove the weapon is deadly. In a shooting incident, the weapon is a gun, which is inherently deadly without question.
We're Here to Listen
Fill out the form and we'll contact you to go over what happened and evaluate your case for free.
By submitting your contact information, you agree that we may contact you by telephone (including text) and email in accordance with our Terms and Privacy Policy
Your message has been sent
Thank you for your message, we will get back to you soon.
Reviews
I didn't know anything about the area, and Phillips Law Group just took care of everything. They helped made sure I knew where I was going, made sure I didn't have to worry. They literally just took care of me.

They knew exactly how to explain the case to me in a way that I would understand it. They gave me hope that my life wasn't over.

A friend of mine recommended Phillips Law and I'm so grateful, because they were so wonderful, so down to earth, so professional. I felt like they were family.
No Fee Until We Win For You
1
Free
Case Evaluation
2
We get to work,
you get updates
3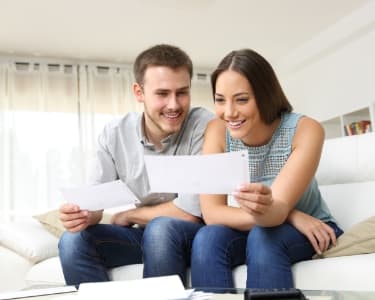 Collect Compensation
What Should You Do After a Shooting Accident?
Suffering a gunshot wound is a traumatizing incident. You may find it challenging to compose yourself and think about your next move, especially if the wound is to a particularly dangerous area of the body, such as the head, chest, or abdomen. However, the actions you take in the immediate aftermath could save your life and present an opportunity to create a civil case. The following are steps you should take after a shooting accident:
Call 911 and wait for first responders to arrive. If you only suffered a superficial wound, still have someone drive you to the nearest hospital to have it evaluated. Even something minor could result in severe infection if not treated properly.
Talk to the police. Most states require medical professionals to automatically report a gunshot wound to the local police, regardless of whether it was intentional or accidental. When the police arrive, they will ask you questions about what happened and conduct an investigation, including talking to witnesses and the shooter.
Find potential eyewitnesses and collect their statements and information. The police will ask for the names of anyone present during the shooting so they can locate and speak with them. However, if you can identify anyone who saw what happened, that can be a vital source of evidence when building your case.
Document as much as you can. Take photographs and videos of your wounds as soon as possible. If you cannot do so at the time, have someone do it for you later. If you know security cameras were present at the scene of the shooting, talk to our attorneys about it. They can issue a subpoena to collect that footage as evidence.
Gather any proof of damages available to present to your attorney. Personal injury law provides victims with a legal avenue to collect compensation for damages. Without proof of your losses, you will have difficulty proving your claim.
Every shooting accident is different. There are often unique circumstances surrounding each case that dictate how the court will handle it. Your attorney can guide you through that process and help you understand the potential damages.
Have a question about a potential case?
What Are the Potential Damages From a Shooting Accident Case?
Damages is a word used to specifically reference the losses a personal injury victim can recover. For example, you may recover compensatory and punitive damages in a shooting incident. Both serve different purposes.
Compensatory Damages
Compensatory damages come in two forms, economic and non-economic. Economic damages refer to objective losses with calculated monetary value. Examples include:
Expenses related to medical care, including your visit to the emergency room, cost of ambulance care, medications, rehabilitative services, surgeries, out-patient follow-up care, and any future medical necessities
Loss of income, including work you already missed and any anticipated missed work in the future
Loss of earning ability, which typically comes with a gunshot wound that rendered you permanently disabled and unable to perform your job as you did previously
Any other costs directly related to your shooting injury, including transportation and in-home care services
The non-economic damages refer to the psychological losses you endured. For example, your attorney can help you calculate pain and suffering, emotional distress, and mental anguish caused by disability or disfigurement. If you suffer anxiety, depression, or post-traumatic stress after the incident, you can quantify that using methods accepted by the court.
Punitive Damages
Punitive damages are reserved for cases involving intentional malice or gross negligence. For example, suppose you take the aggressor to civil court for damages incurred in an aggravated assault. In that case, the court may award you punitive damages to punish the person who shot you. The amount varies depending on elements of the cases and the defendant's financial status.
Have a question about a potential case?
How Can a Shooting Victim Lawyer Help With Your Case?
A civil lawsuit in a shooting accident case aims to help the victim or victims recover compensation for damages. As with any civil case, you have the right to represent yourself in pre-trial negotiations and during the trial should you not settle.
However, you would benefit from speaking with a shooting victim lawyer about the details of your case first. Some benefits of hiring an attorney to represent you include:
They understand the legal system and the laws that apply to gunshot cases and personal injury claims.
They handle all the communication with the defendant and their attorney.
They have experience dealing with similar cases and can offer support during a difficult time.
Their representation provides a professional presence that can encourage the defendant to take your claim more seriously.
They have access to resources a layperson without knowledge of jurisprudence would not.
Their primary concern is protecting your rights and best interests.
They will collect the necessary evidence to support your claim, including medical documents to prove your injury.
They understand the value of non-economic damages relative to your case.
As you navigate the aftermath of a gunshot incident, consider allowing a legal professional to help you get your life back on track. The shooting victim attorneys at Phillips Law Group can offer you emotional support and diligent representation while you focus on resting and healing your wounds.
We always aim to protect your rights and obtain fair compensation for your financial and psychological losses. Contact us today for a free consultation. We will review your case's details and help you understand your legal options.
Have a question about a potential case?
More Information on Shooting Victim Lawyer