Overdraft Fee Lawyers
Phillips Law Group
Helping Clients Nationwide
2,000+
Over $1 Billion Won for Our Clients
Decades of Experience Winning
Phoenix, AZ Overdraft Fee Attorneys
Although many people with a bank account may have been hit with an overdraft fee at least once and might think it's totally normal, several banks have allegedly engaged in improper practices when it comes to overdraft fees.
If your bank, credit union, or other financial institution has violated the terms of its customer agreement or has otherwise engaged in fraudulent practices when it comes to these charges, you may be able to pursue damages through an overdraft fee lawsuit.
In some cases, consumers may have been charged overdraft or insufficient funds fees for transactions even though funds were actually available. In some examples, banks collected multiple overdraft fees on individual transactions from checking and savings account customers – in fact, Bank of America had to settle a $410 million lawsuit for that exact alleged practice.
In other examples, some banking institutions were accused of reordering transactions on accounts; no matter what order in which the transactions occurred in one day, some banks processed the largest transactions first, resulting in extra fees for the customer.
If you were charged overdraft fees for debit card purchases, ATM withdrawals, or other banking transactions and you believe the fees to be improper, contact our overdraft fee lawyers at Phillips Law Group. Our team can help with an initial consultation and there is no fee for the review – you will not be charged unless we recover compensation.
Contact us using the form on this page or by calling the number below!
+ When Do I Need an Attorney?
If you've been injured in an accident, it's time to call an attorney. Studies show that the average insurance award with an attorney is 3 times higher than without. Call (602) 258-8888 to tell us your story and get a free case review.
+ Should I Accept an Insurance Offer?
Insurance adjusters work for the insurance companies, and their priority is to make sure they pay as little as possible for the insurance claim. Talk to a lawyer before accepting an insurance offer to make sure you are getting a fair settlement.
+ How Much Does It Cost To Hire an Attorney?
There's no fee to start your case. At Phillips Law Group we work on a contingency basis. That means you don't pay us anything unless we ultimately win your case.
We're Here to Listen
Fill out the form and we'll contact you to go over what happened and evaluate your case for free.
By submitting your contact information, you agree that we may contact you by telephone (including text) and email in accordance with our Terms and Privacy Policy
Your message has been sent
Thank you for your message, we will get back to you soon.
Reviews
I didn't know anything about the area, and Phillips Law Group just took care of everything. They helped made sure I knew where I was going, made sure I didn't have to worry. They literally just took care of me.
No Fee Until We Win For You
1
Free
Case Evaluation
2
We get to work,
you get updates
3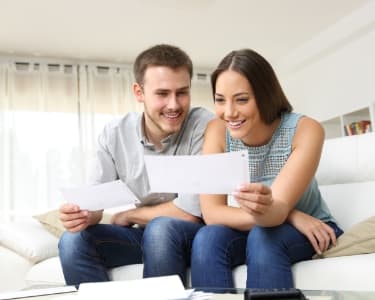 Collect Compensation
More Information On Overdraft Fees
More Information on Overdraft Fee