Asbestos Exposure Lawyer
Phillips Law Asbestos Exposure Attorneys
Helping Clients Nationwide
Over 1,800+
Over $1 Billion Won for Our Clients
Decades of Experience Winning
Have you or a loved one been experiencing symptoms of mesothelioma or another asbestos-related disease? If so, you may be entitled to receive substantial financial compensation due to past asbestos exposure.
Asbestos-related illnesses can take decades to manifest themselves. No matter how much time has passed since your asbestos exposure, once you discover you have a related illness, you should contact a personal injury lawyer immediately. Acting quickly will ensure that you do not miss out on your right to compensation.
Even if you only suspect that asbestos exposure is the cause of your illness or disability, you should contact our compassionate legal team at Phillips Law Group to determine whether you are eligible to file a mesothelioma claim. We can gather the evidence, examine the information for you, and advise you on the best course of action.
Schedule a free, no-obligation review of your asbestos exposure case. Call us at 1-800-706-3000 or complete the free case evaluation form on this page to get in touch.
What is Asbestos?
Asbestos is a set of six naturally occurring fibrous minerals that are mined from natural deposits around the world. The material is extremely durable and resistant to fire, water, and chemicals. Since it is naturally resistant to so many elements, it has been used in different types of products for quite some time.
Products that have been commonly made with asbestos include:
Car parts
Insulation
Tiles
Textiles
Cement
Fireproofing
Bricks
Wallboards
Shingles
+ The History of Asbestos Bans in the United States
Companies have been using asbestos in products since as early as the 1920s. The substance became popular because of its ability to strengthen and fireproof products. Even though the dangers of asbestos have been known for decades, it continued to be used in manufacturing for far too long.
During the 1940s through the 1960s, the use of asbestos peaked in the US, especially in the construction, automotive, shipping, oil, and gas industries. Only in the 70s and 80s did federal restrictions on asbestos begin to be implemented.
The year 1989 brought further restrictions when the US Environmental Protection Agency (EPA) issued the Asbestos Ban and Phase-Out Rule. This was intended to place a full ban on the manufacturing, importation, processing, and sale of asbestos-containing products. However, most of the ban was overturned in 1991.
As a result, the 1989 ban only prohibited the use of asbestos in:
Rollboard
Felt
Commercial paper
Flooring felt
Corrugated steel
Specialty paper
New uses of asbestos
The EPA continues to conduct investigations into the hazards of asbestos. In 2019, an effort was made to amend the Toxic Substances Control Act and prohibit the manufacturing, processing, and distribution of asbestos. In October 2020, though, the bill stalled in Congress and was never passed.
In April 2022, the EPA released a proposal for a ban on the ongoing use of asbestos. If passed, the law would ban and prohibit the use of chrysotile asbestos. This type of asbestos is still found in products such as brake blocks, sheet gaskets, and other vehicle friction products.
+ Why is Asbestos Dangerous?
Asbestos has the ability to break down into microscopically thin fibers. When products that contain asbestos are agitated or damaged, microscopic fibers are released into the air. These small fibers can remain airborne for days after they are initially disturbed.
When these fibers are airborne, a person can breathe them in, where they may travel deep into a person's lungs and eventually lodge in the lung tissue. Once inhaled, asbestos fibers can cause serious diseases such as mesothelioma.
Symptoms will not develop immediately after a person has been exposed to asbestos. The time between when a person breathes asbestos and starts to feel sick could often be between 10 and 40 years.
If a person is exposed to asbestos, the following factors may have an effect on whether harmful health effects will occur:
Duration of exposure
Amount of exposure
Age
Gender
Overall health
Route or pathway of exposure (eating, drinking, or breathing)
Lifestyle
Family traits
Exposure to other dangerous substances
We're Here to Listen
Fill out the form and we'll contact you to go over what happened and evaluate your case for free.
By submitting your contact information, you agree that we may contact you by telephone (including text) and email in accordance with our Terms and Privacy Policy
Your message has been sent
Thank you for your message, we will get back to you soon.
Reviews
I didn't know anything about the area, and Phillips Law Group just took care of everything. They helped made sure I knew where I was going, made sure I didn't have to worry. They literally just took care of me.
No Fee Until We Win For You
1
Free
Case Evaluation
2
We get to work,
you get updates
3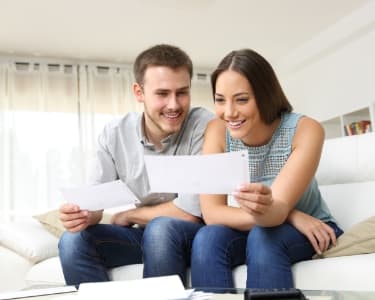 Collect Compensation
More Information on Asbestos Exposure
More Information on Asbestos Exposure Lawyer