Grubhub Accident Lawyers
Grubhub Accident Attorneys
Helping Clients Nationwide
2,000+
Over $1 Billion Won for Our Clients
Decades of Experience Winning
Grubhub Accident Lawyers
Grubhub is an extremely popular online and mobile food-ordering delivery service that operates in a very competitive market with other services like Uber Eats and Doordash. As more and more people turn to Grubhub to get takeout delivered quickly and conveniently, there's also sadly been a rise in the number of victims involved in a Grubhub accident either on the road or as a pedestrian.
As food delivery has become more in demand in recent years, services like Grubhub have met that demand by adding more available restaurants to order from and more drivers to bring food right to your doorstep. Unfortunately, the trade-off for this convenience comes in the form of increased car crashes involving Grubhub drivers.
Drivers working for the food delivery service may be in a rush to get as many deliveries done as quickly as possible, which can mean more careless or dangerous decisions made behind the wheel. If you or a loved one has been involved in a Grubhub accident, you may be eligible for compensation for medical treatment, lost wages, and more, and a Grubhub accident attorney might be able to help.
Please call Phillips Law Group today so we can give you a free, no-obligation consultation on your potential Grubhub accident case and determine what your legal options are. The experienced team at Phillips Law Group can advocate on your behalf with insurance companies and any other legal representation involved, including lawyers for Grubhub if necessary.
Feel free to contact us by calling 602-222-2222 and find out how we may be able to assist you after a Grubhub accident. You can also fill out the form on this page to get in touch with a member of our team – someone is available 24/7 to take your message, and we can start the process of evaluating your situation quickly.
+ How Much Does a Grubhub Accident Lawyer Cost?
At Phillips Law Group, we handle cases on a contingency basis. That means we don't require money upfront if we decide to take on your case, and you owe us nothing unless we win and secure justice for you.
There is no risk in calling our offices to set up a consultation to discuss your situation, and you are under no obligation to retain our services after meeting with our firm.
If you or a loved one was injured in a Grubhub accident, please don't hesitate to contact us to schedule your free, no-obligation evaluation with a member of our team. At Phillips Law Group, we know what our clients deserve and are passionate about fighting to protect their interests. Call us today to see how we may be able to assist you.
+ Do Grubhub Drivers Have Insurance?
According to Grubhub for Drivers, to get started driving for the food delivery service, applicants need a car (or bike in certain areas), a valid driver's license and auto insurance for drivers, a valid state I.D. or driver's license for bike riders, and a Smartphone.
Plus, according to the company's online FAQs, "all delivery partners must be at least 18 years of age with a valid license (21+ in Las Vegas), own an iPhone with iOS 11 or higher OR an Android with 5.0 or higher, have a data plan, and have a checking account for direct deposit."
Grubhub does not seem to officially have a minimum level of auto insurance coverage. That could make it very difficult to recover damages if you're involved in a Grubhub accident with a driver who doesn't have rideshare coverage.
But the skilled motor vehicle accident team at Phillips Law Group knows how to hold all responsible accountable in these situations, and will work hard to make sure you or your loved one sees justice served following a Grubhub crash.
We're Here to Listen
Fill out the form and we'll contact you to go over what happened and evaluate your case for free.
By submitting your contact information, you agree that we may contact you by telephone (including text) and email in accordance with our Terms and Privacy Policy
Your message has been sent
Thank you for your message, we will get back to you soon.
Reviews
I didn't know anything about the area, and Phillips Law Group just took care of everything. They helped made sure I knew where I was going, made sure I didn't have to worry. They literally just took care of me.

They knew exactly how to explain the case to me in a way that I would understand it. They gave me hope that my life wasn't over.

A friend of mine recommended Phillips Law and I'm so grateful, because they were so wonderful, so down to earth, so professional. I felt like they were family.
No Fee Until We Win For You
1
Free
Case Evaluation
2
We get to work,
you get updates
3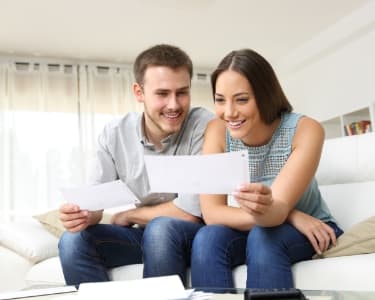 Collect Compensation
Common Causes of Grubhub Accidents
Some common reasons a Grubhub driver might be involved in an accident include:
Distracted driving
Reckless driving
Tailgating
Running red lights or stop signs
Failing to yield the right-of-way
Failing to signal when turning
Driving under the influence of alcohol or drugs
Driving while eating or drinking
Driving while talking on the phone or texting
…and more
If you or a loved one has been involved in a crash that was caused by a Grubhub driver's dangerous or distracted driving, the team of highly experienced Phoenix, Arizona Grubhub accident lawyers at Phillips Law Group can fight for the compensation that you deserve.
Have a question about a potential case?
Damages Available to Victims of Grubhub Delivery Accidents
A Grubhub delivery accident could leave you or a loved one with severe injuries and, in some instances, even result in death. A personal injury lawyer can determine your damages and pursue compensation from anyone who caused harm as a result of a Grubhub crash.
A Grubhub accident attorney may help you recover compensation for:
Medical bills
Lost wages
Loss of future earning potential
Rehabilitation
Pain and suffering
Emotional distress
Disfigurement
Wrongful death
Property loss
Loss of enjoyment of life
…and more
Get in touch with the team at Phillips Law Group to see how our attorneys can help you or a loved one if you've been involved in a Grubhub delivery collision as either a driver or pedestrian.
Have a question about a potential case?