Phoenix, DoorDash Accident Lawyer
I need a DoorDash Accident Attorney
Helping Clients Nationwide
2,000+
Over $1 Billion Won for Our Clients
Decades of Experience Winning
DoorDash Accident Lawyer
In recent years, there has been a rise in demand for food delivery, especially after 2020 due to the COVID-19 pandemic. Delivery apps like DoorDash make it easier than ever to get a meal right to your door quickly – but the more they become popular and the more options there are in delivery apps, the more delivery drivers you may see on the road. And sadly, an increase in the use of these apps and the delivery drivers fulfilling requests means an increase in DoorDash accidents.
With more demand than ever for food to be delivered right to your doorstep, there is unfortunately also an increased risk of being involved in a collision with a DoorDash delivery vehicle. Because DoorDash drivers know that more deliveries equal more tips, some drivers may be choosing to drive recklessly to get more delivery orders completed in a shorter amount of time. They may also be distracted by the DoorDash app itself while they're driving whatever car or bike they're using to make the deliveries.
In fact, according to DoorDash's own Requirements for Dashing guidelines, "You can use any car to deliver. Just have a valid domestic driver's license, insurance, and a clean driving record. In certain markets, you can also dash via motorcycle, bike, e-bike, or scooter." So there are any number of types of vehicles on the road that could wind up in a DoorDash accident.
Insurance and other legalities can get complicated if you find yourself involved in a DoorDash accident. Although DoorDash does have "a commercial auto insurance policy that covers up to $1,000,000 in bodily injury and/or property damage to third parties arising out of accidents while on an active delivery," what if the driver isn't on an active delivery? Or, what if the DoorDash driver doesn't have auto insurance, meaning DoorDash's coverage may not apply?
That's when you might need the assistance of a DoorDash accident lawyer. If you or a loved one has been involved in a DoorDash accident, please call Phillips Law Group today so we can give you a free, no-obligation consultation of your case and determine how best to seek justice for you.
Whether you were yourself in a vehicle when you got hurt in a DoorDash accident, or you were a pedestrian hit by a DoorDash delivery driver's vehicle, we can help. The skilled team at Phillips Law Group can gather all the information about your claim for you and advocate on your behalf with insurance companies, DoorDash, or other lawyers involved, so you can focus on healing from your injuries instead.
Please contact us by calling 602-222-2222 to get in touch and see how we may be able to help you after a DoorDash accident. You can also fill out the form on this page to get in touch with us 24 hours a day, seven days a week to get started with the process.
+ Damages Available to Victims of DoorDash Delivery Accidents
A DoorDash delivery accident could potentially leave you with severe injuries and, in some cases, could even result in death. A personal injury lawyer can identify your damages and pursue compensation from anyone involved in a DoorDash accident who caused you harm.
A DoorDash accident attorney may help you recover compensation for:
Medical bills
Lost wages
Loss of future earning potential
Rehabilitation
Pain and suffering
Emotional distress
Disfigurement
Wrongful death
Property loss
Loss of enjoyment of life
…and more
Contact the team at Phillips Law Group to see how our attorneys can help you or a loved one if you've been involved in a DoorDash delivery crash.
We're Here to Listen
Fill out the form and we'll contact you to go over what happened and evaluate your case for free.
By submitting your contact information, you agree that we may contact you by telephone (including text) and email in accordance with our Terms and Privacy Policy
Your message has been sent
Thank you for your message, we will get back to you soon.
Reviews
I didn't know anything about the area, and Phillips Law Group just took care of everything. They helped made sure I knew where I was going, made sure I didn't have to worry. They literally just took care of me.

They knew exactly how to explain the case to me in a way that I would understand it. They gave me hope that my life wasn't over.

A friend of mine recommended Phillips Law and I'm so grateful, because they were so wonderful, so down to earth, so professional. I felt like they were family.
No Fee Until We Win For You
1
Free
Case Evaluation
2
We get to work,
you get updates
3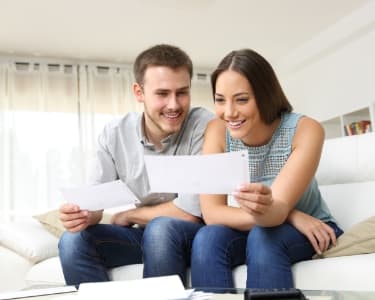 Collect Compensation
What Should I Do After a DoorDash Accident?
If you or a loved one has been involved in an accident with a DoorDash delivery driver, some steps you should take include:
Call 911 – If you've been in a DoorDash delivery accident, you should get checked out by a physician right away. Indeed, after any motor vehicle accident, your first priority needs to be getting the medical attention that you need. This is important both for your health and just in case you need evidence of your injuries for your case later.
Gather information – Provided you're not too seriously injured, make sure the scene of the DoorDash accident is documented for evidence which could include photos, eyewitness reports, getting license plate numbers and contact information from all parties involved including the DoorDash driver, and more. You'll want to make it clear whether or not the DoorDash delivery person was actively working for DoorDash at the time of the crash, so look for evidence like decals on their vehicle or a DoorDash delivery bag.
Contact your insurance company – You should notify your insurance company if you've been involved in any motor vehicle accident, and a DoorDash delivery crash is no different. However, if you are contacted by representatives from the DoorDash driver's insurance company or from the company itself, you should be wary of what you say and make sure to…
Hire a DoorDash accident lawyer – An attorney who is experienced in handling these types of accidents, like the ones at Phillips Law Group, will be able to advocate for your legal rights and advise you on how best to handle communications with the delivery person's insurance company or with DoorDash. Your lawyer will advocate for you and make sure the right parties are held accountable for your accident.
Have a question about a potential case?
How Much Does a DoorDash Accident Lawyer Cost?
At Phillips Law Group, we handle cases on a contingency basis, meaning we do not require money upfront if we decide to take on your case. That's right – you owe us nothing unless we win your case and secure justice for you or your loved one.
When you contact us for an initial evaluation, you are under no obligation to retain our services after meeting with our firm. We are more than happy to discuss your legal options with you in a free, first consultation of your situation.
Please don't hesitate to contact us today to see how Phillips Law Group can help you!
Have a question about a potential case?