Phoenix Carbon Monoxide Poisoning Lawyers
Helping Clients Nationwide
2,000+
Over $1 Billion Won for Our Clients
Decades of Experience Winning
Phoenix, AZ Attorneys for Carbon Monoxide Poisoning
Carbon monoxide poisoning can cause life-changing injuries and even death, depending on the duration and amount of exposure. When people are exposed to this toxic gas because of another's negligence, they or their loved ones may be able to seek compensation for medical expenses and other damages.
However, these cases are complex, and proving negligence requires a detailed investigation that takes a significant amount of time and resources to complete. At Phillips Law Group, we have the resources, legal knowledge, and experience to take on these cases. Our firm has nearly three decades of experience representing more than 155,000 consumer clients and recovering millions in compensation.
Our founder, Jeff Phillips, is a member of the exclusive National Trial Lawyers Association Top 100 and the National Brain Injury Trial Lawyers Top 25. He and his firms have represented thousands of clients over the past 27 years in Arizona, California, Utah, and throughout the nation.
Our Phoenix carbon monoxide lawyers take cases on contingency, which means we do not charge upfront fees for taking your case and there are no fees while working on your case. Please call us or contact us via the form on this page if you or your loved one needs help with a carbon monoxide poisoning case.
+ When Do I Need an Attorney?
If you've been injured in an accident, it's time to call an attorney. Studies show that the average insurance award with an attorney is 3 times higher than without. Call (602) 258-8888 to tell us your story and get a free case review.
+ Should I Accept an Insurance Offer?
Insurance adjusters work for the insurance companies, and their priority is to make sure they pay as little as possible for the insurance claim. Talk to a lawyer before accepting an insurance offer to make sure you are getting a fair settlement.
+ How Much Does It Cost To Hire an Attorney?
There's no fee to start your case. At Phillips Law Group we work on a contingency basis. That means you don't pay us anything unless we ultimately win your case.
We're Here to Listen
Fill out the form and we'll contact you to go over what happened and evaluate your case for free.
By submitting your contact information, you agree that we may contact you by telephone (including text) and email in accordance with our Terms and Privacy Policy
Your message has been sent
Thank you for your message, we will get back to you soon.
Reviews
I didn't know anything about the area, and Phillips Law Group just took care of everything. They helped made sure I knew where I was going, made sure I didn't have to worry. They literally just took care of me.

They knew exactly how to explain the case to me in a way that I would understand it. They gave me hope that my life wasn't over.

A friend of mine recommended Phillips Law and I'm so grateful, because they were so wonderful, so down to earth, so professional. I felt like they were family.
No Fee Until We Win For You
1
Free
Case Evaluation
2
We get to work,
you get updates
3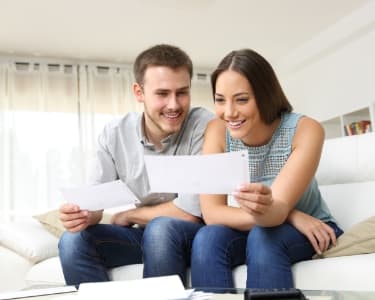 Collect Compensation
More Information on Carbon Monoxide Poisoning
More Information on Carbon Monoxide Poisoning Lawyers