Anthem I-17 Crash Leaves Three Adults, Four Children Hurt
February 8, 2021
ANTHEM, AZ – Three adults and four children were taken to area hospitals following a multi-vehicle crash on I-17 Saturday morning.
According to ABC 15, the incident was reported sometime before 11:30 a.m. near the exit to Anthem Way.
Investigators are still working to establish an official cause of the crash at this time. The severity of the injuries likewise remains unclear. We will continue to monitor this developing story for any pertinent updates should they become available.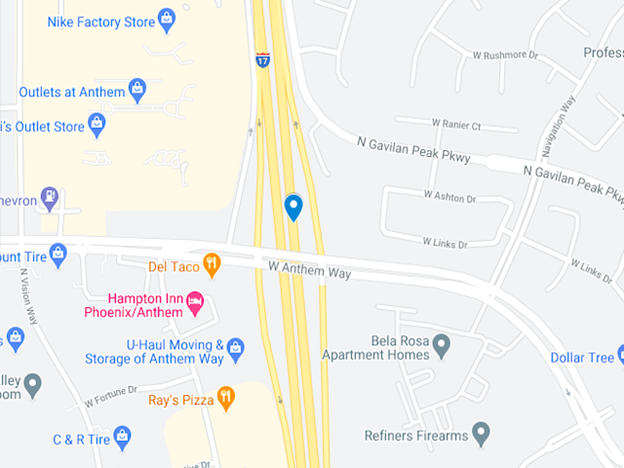 Get the Legal Help You Need Today
At Phillips Law Group, our dedicated team of car accident lawyers in Phoenix has the knowledge and experience necessary to help build a strong case. If you have been injured and are unable to work as the result of a car accident in the Anthem area, you may be eligible to pursue significant financial compensation. Contact us today to set up a free case evaluation.
No Upfront Fees for Our Services. Ph: 1-800-706-3000
Free Case Evaluation
By submitting your contact information, you agree that we may contact you by telephone (including text) and email in accordance with our Terms and Privacy Policy
Your message has been sent
Thank you for your message, we will get back to you soon.
Jasmine helped me so so much I want to thank her ! And also Aaron , i was always scared after an accident , knowing I would have to deal with lawyers but not here . Luckily I've only been in 3 accidents but this time it was fast and easy . And i received all the treatments I needed to help me recover ! Thank you Jasmine and Aaron!

Sophia H is a pleasure to work with! Thanks for all you do.

Jasmine , did a great job . Highly recommend!!!!!

Liz Gonzales was great!!!!

Thank you Phillips Law Group for all the support and back to school assistance we appreciate it.

Sophia H is very helpful.

Jasmine Delgado is an amazing paralegal. She was patient, kind and extremely knowledgeable. Highly recommend Phillips law group

PLG is the best! Highly recommend. Love that they do so much to help the community.

Phillips is the best!! Love all that they do to give back to the community and how much they help those who are experiencing homelessness. ❤️