Sexual Assault Lawyer
Phillips Law Group
Helping Clients Nationwide
2,000+
Over $1 Billion Won for Our Clients
Decades of Experience Winning
Sexual assault and abuse have been in the news a great deal in recent years. This type of assault comes in an appalling variety of forms — sexual assault is not always forcible rape. And a survivor of this type of abuse could benefit from receiving assistance from a sexual assault lawyer for possible legal proceedings.
Whether it is rape, harassment, or simply unwanted advances, this type of experience can have a devastating effect on the victim's life — and not just physically and emotionally. Sexual assault victims have difficulty dealing with daily life because of the trauma of the experience. Often, it is necessary to undergo expensive therapy and counseling for a long time afterward. And if there were physical injuries, there are medical expenses to consider, too.
A sexual predator can, and usually is, held accountable by the criminal justice system. However, criminal courts do not award damages, which is why it is important to retain counsel from an experienced sexual assault lawyer.
An initial consultation with a dedicated sexual assault lawyer at Phillips Law Group is 100 percent free and completely confidential. There is no risk in contacting us to learn more about your rights, and you are under no obligation to retain our services after meeting with our firm. We have the knowledge and sensitivity needed to take on this kind of case, and we're here to help.
+ Non-Physical Abuse
Sexual assault and abuse do not have to involve physical contact; it can include:
Jokes of a sexist or sexual nature
Comments about one's looks
Unwanted advances
"Sexting"
Unwanted phone calls, emails, etc.
Stalking
Being exposed to sexually explicit images against one's will
Sexual assault and harassment can happen without you even knowing about it. In addition to covert stalking, sexual abuse can take one or more of several forms, such as being:
Watched or gawked at
Followed
Stalked online or in the "brick and mortar" world
Being photographed without your knowledge or permission
+ Physical Sexual Assault
Forcible rape certainly fits into this category, but extends to other types of non-consensual touching as well, including fondling, restraining, and cornering.
Even if the victim didn't explicitly say "no," that does not mean consent was given. Whenever the offender wields power over the victim, coercion is involved regardless of whether or not the perpetrator made an explicit threat.
We're Here to Listen
Fill out the form and we'll contact you to go over what happened and evaluate your case for free.
By submitting your contact information, you agree that we may contact you by telephone (including text) and email in accordance with our Terms and Privacy Policy
Your message has been sent
Thank you for your message, we will get back to you soon.
Reviews
I didn't know anything about the area, and Phillips Law Group just took care of everything. They helped made sure I knew where I was going, made sure I didn't have to worry. They literally just took care of me.

They knew exactly how to explain the case to me in a way that I would understand it. They gave me hope that my life wasn't over.

A friend of mine recommended Phillips Law and I'm so grateful, because they were so wonderful, so down to earth, so professional. I felt like they were family.
No Fee Until We Win For You
1
Free
Case Evaluation
2
We get to work,
you get updates
3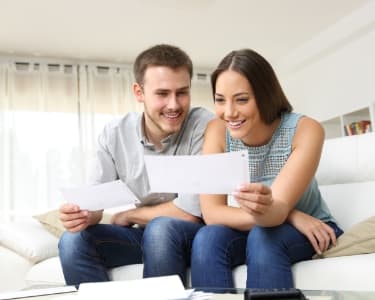 Collect Compensation
More Information on Sexual Assault
More Information on Sexual Assault Lawyer