Roundup Weed Killer Lawsuit Lawyers
Helping Clients Nationwide
2,000+
Over $1 Billion Won for Our Clients
Decades of Experience Winning
Dangerous Products Lawyer
Some studies have shown chemicals in Roundup, a very common weed killer, may cause cancer. Thousands of lawsuits have been filed linking the product to cancer after studies have shown that the chemical glyphosate, which Roundup uses as its most active ingredient, might cause health issues in humans.
Specifically, studies like 2019 research from the University of Washington found exposure to glyphosate-based herbicides like Roundup is associated with an alarming 41 percent increased risk of non-Hodgkin's lymphoma.
In September 2022, a new study published in The Journal of Clinical Endocrinology & Metabolism found that exposure to glyphosate caused increased rates of thyroid cancer as well.
The links between different types of cancer and glyphosate are still being studied. However, there have been legal cases that involved a diagnosis of non-Hodgkin's lymphoma after the use of Roundup weed killer.
If you or a loved one has been diagnosed with cancer after the use of Roundup weed killer, especially with a diagnosis of non-Hodgkin's lymphoma, please don't hesitate to call our team at Phillips Law Group to review your case. If cancer caused the death of a loved one who used the product, you may also be entitled to compensation.
Please contact us today to determine your legal options!
+ When Do I Need an Attorney?
If you've been injured in an accident, it's time to call an attorney. Studies show that the average insurance award with an attorney is 3 times higher than without. Call (602) 258-8888 to tell us your story and get a free case review.
+ Should I Accept an Insurance Offer?
Insurance adjusters work for the insurance companies, and their priority is to make sure they pay as little as possible for the insurance claim. Talk to a lawyer before accepting an insurance offer to make sure you are getting a fair settlement.
+ How Much Does It Cost To Hire an Attorney?
There's no fee to start your case. At Phillips Law Group we work on a contingency basis. That means you don't pay us anything unless we ultimately win your case.
We're Here to Listen
Fill out the form and we'll contact you to go over what happened and evaluate your case for free.
By submitting your contact information, you agree that we may contact you by telephone (including text) and email in accordance with our Terms and Privacy Policy
Your message has been sent
Thank you for your message, we will get back to you soon.
Reviews
I didn't know anything about the area, and Phillips Law Group just took care of everything. They helped made sure I knew where I was going, made sure I didn't have to worry. They literally just took care of me.
No Fee Until We Win For You
1
Free
Case Evaluation
2
We get to work,
you get updates
3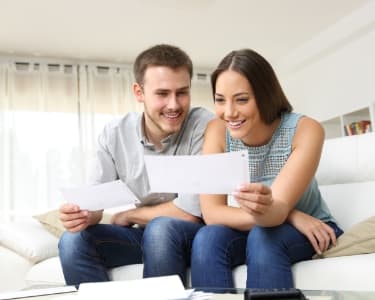 Collect Compensation
More Information On Roundup Weed Killer Lawsuits
Health Issues and Roundup Weed Killer
Roundup has been linked specifically to Non-Hodgkin's Lymphoma, but there is some debate about whether or not the main active ingredient in the product, glyphosate, could also cause other types of cancer such as leukemia, colon cancer, thyroid cancer, kidney cancer, and more.
Have a question about a potential case?
Types of Compensation
If you regularly used Roundup and developed cancer – and have strong reasons to believe the two are linked – if you have a qualified legal case you may be entitled to financial compensation for:
Current medical bills
Past and future medical expenses
Pain and suffering
Loss of wages
Living expenses
…and more
Have a question about a potential case?
How Much Does Getting a Roundup Lawsuit Lawyer Cost?
At Phillips Law Group, we work on a contingency basis, which means you do not need to pay any money upfront for an initial review of your case. You will not owe any money unless we pursue and win your case, so please don't hesitate to call us to discuss your legal options during a free consultation!
Have a question about a potential case?
More Information on Roundup Weed Killer Lawsuit