Ruthann's "Why"
I'm not sure I ever chose to become an attorney. It was more like the law chose me. I always worked my way through school and have held many different jobs. After earning my B.A. I weighed my options and law school seemed to be the best fit and next logical step. I had no idea at the time it would eventually become my life's work. I passed the bar 30 years ago this year and never looked back.
I am inspired by my clients and my colleagues. My clients fight through tragedy and pain every day. They dig deep to find the strength to carry on even when injured or grieving. My colleagues are equally inspiring. The attorneys and staff at PLG prove every day their dedication and passion to helping those in need. I am proud to be a member of the PLG family.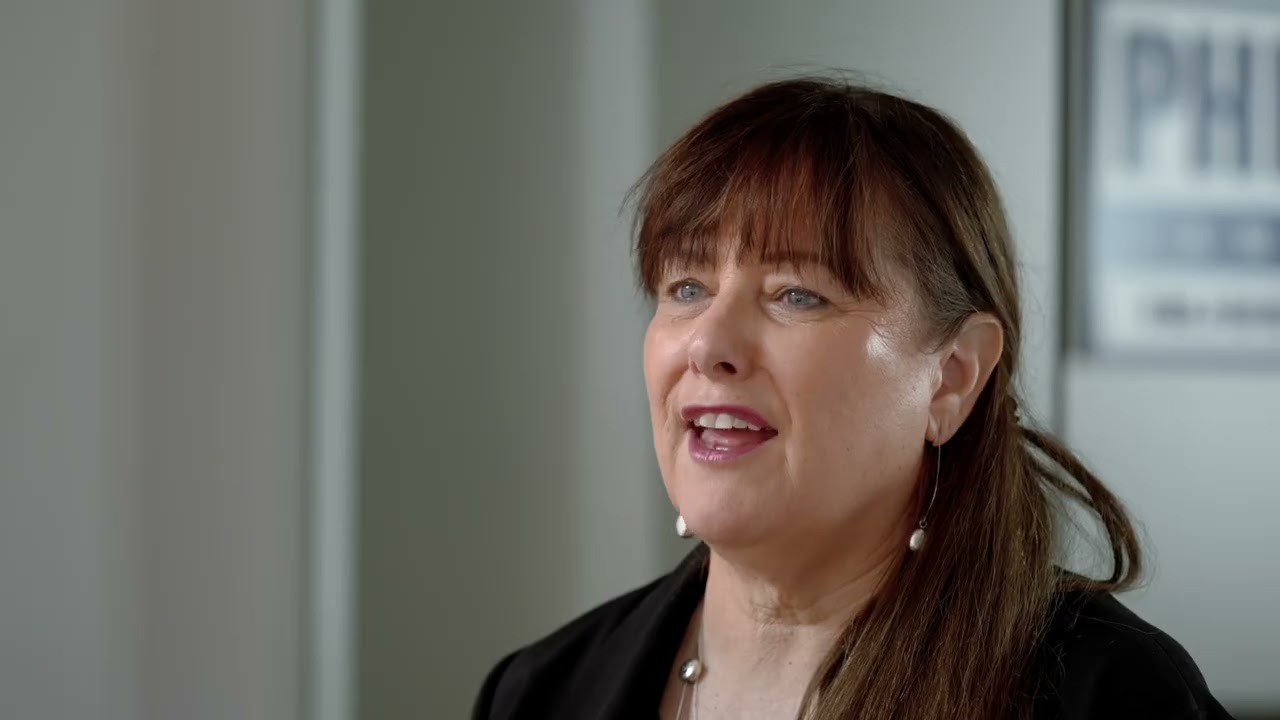 Attorney Ruthann James
Bar Admissions
Arizona
Education
Bachelor
Juris Doctorate
Awards and Recognition
Ruthann James was born and raised in New Jersey. She received her undergraduate degree in Literature and Communications from Pace University, Pleasantville, NY. She earned her Juris Doctorate at Pace University School of Law, White Plains, NY.
Ruthann moved to the Phoenix area in 1993 and was admitted to the State Bar of Arizona the same year. In 1994 she joined the law firm of Goldberg & Osborne where she practiced plaintiff's personal injury, wrongful death and negligence law. Ruthann remained with Goldberg & Osborne as Managing Attorney until 2006. Ruthann eventually opened her own practice and where she continued to represent plaintiffs in actions involving personal injury, wrongful death and general civil litigation.
On June 1, 2009 Ruthann joined the firm of Phillips Law Group where she continues to pursue justice for victims hurt as a result of another's negligence.
Ruthann is admitted to practice before the Arizona Supreme Court and the U.S. District Court in Arizona. She is a member of the Arizona State Bar, Maricopa County Bar Association and Arizona Trial Lawyers Association and has been accepted as a 2016 American Institute of Personal Injury Attorneys 10 Best Female Attorney for client satisfaction.
What Clients Say
Phillips Law Group has a proven track record of success. Juan Roque, in particular, is integral to that. He works with integrity, compassion, and an undefeated optimism that makes him a valuable asset.

Elizabeth Sorathia

Phillips is the best!! Love all that they do to give back to the community and how much they help those who are experiencing homelessness. ❤️

Olivia Eldridge

PLG is the best! Highly recommend. Love that they do so much to help the community.

Olivia Lemorrocco

Thank you Phillips Law Group for all the support and back to school assistance we appreciate it.

Clara Arias