COVID-19 Wrongful Death
Phillips Law Group
Helping Clients Nationwide
2,000+
Over $1 Billion Won for Our Clients
Decades of Experience Winning
COVID-19 Wrongful Death Claims Involving Nursing Homes
As of the week ending September 11, 2022, there were 157,898 total resident COVID-19 deaths in nursing homes, according to data reported by nursing homes to the CDC's National Healthcare Safety Network (NHSN) Long Term Care Facility (LTCF) COVID-19 Module. (This data comes from the Centers for Medicare and Medicaid Services (CMS), which regulates long-term care facilities.)
While it may have been impossible to prevent some of these deaths, as the elderly are particularly susceptible to severe consequences from a COVID-19 infection, nursing homes did not always take the proper precautions.
Systemic problems that have plagued nursing homes for years may have put long-term care residents at high risk of contracting the virus and ultimately dying from it.
If an infection was caused by understaffing, failure to isolate other infected residents, employing staff members who had been around other infected people, or another form of negligence, there may be grounds for a wrongful death claim.
The Phoenix wrongful death lawyers at Phillips Law Group are here to review your situation in a free legal consultation. If we validate your claim, we are prepared to pursue maximum compensation for the damages caused by your loved one's death.
There are no upfront fees for our services, which means there is no risk in calling to discuss your situation and COVID-19 wrongful death claims. Our firm has helped many families secure compensation for the wrongful death of a loved one, including recoveries of $4.5 million, $4 million, and $3.1 million.
+ When Do I Need an Attorney?
If you've been injured in an accident, it's time to call an attorney. Studies show that the average insurance award with an attorney is 3 times higher than without. Call (602) 258-8888 to tell us your story and get a free case review.
+ Should I Accept an Insurance Offer?
Insurance adjusters work for the insurance companies, and their priority is to make sure they pay as little as possible for the insurance claim. Talk to a lawyer before accepting an insurance offer to make sure you are getting a fair settlement.
+ How Much Does It Cost To Hire an Attorney?
There's no fee to start your case. At Phillips Law Group we work on a contingency basis. That means you don't pay us anything unless we ultimately win your case.
We're Here to Listen
Fill out the form and we'll contact you to go over what happened and evaluate your case for free.
By submitting your contact information, you agree that we may contact you by telephone (including text) and email in accordance with our Terms and Privacy Policy
Your message has been sent
Thank you for your message, we will get back to you soon.
Reviews
I didn't know anything about the area, and Phillips Law Group just took care of everything. They helped made sure I knew where I was going, made sure I didn't have to worry. They literally just took care of me.

They knew exactly how to explain the case to me in a way that I would understand it. They gave me hope that my life wasn't over.

A friend of mine recommended Phillips Law and I'm so grateful, because they were so wonderful, so down to earth, so professional. I felt like they were family.
No Fee Until We Win For You
1
Free
Case Evaluation
2
We get to work,
you get updates
3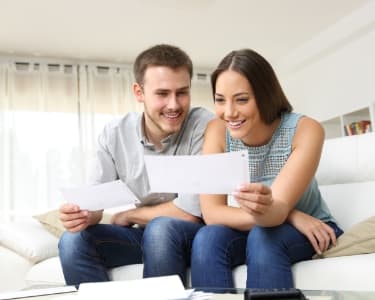 Collect Compensation
More Information on COVID-19 Deaths in Nursing Homes
Were Nursing Homes Negligent in Fighting COVID-19?
This would be one of the central questions in a wrongful death claim filed on behalf of a nursing home resident who died from COVID-19.
There are many factors your attorney may review to assess whether a nursing home or its staff members may have been negligent.
Did Nursing Homes Know How to Slow the Spread of the Virus?
Although we have learned so much about the virus since the early days of the pandemic, the CMS also issued guidance on infection control at long-term care facilities in March 2020 at the beginning of the pandemic. This guidance was based on Centers for Disease Control and Prevention (CDC) guidelines that were quite clear about slowing the spread of the virus.
On March 13, 2020, CMS issued a memorandum with "aggressive and decisive" recommendations, including:
Actively screen residents and health care personnel for fever or respiratory symptoms
Restrict visitors immediately, except for compassionate care
Restrict volunteers and nonessential health care personnel
CMS continued to provide updated guidance throughout the pandemic. For example, updated guidance was issued on April 2, 2020. Long-term care facilities were advised to screen anyone entering a facility, including:
Residents
Staff
Health care workers
Vendors
Facilities were advised to ask about COVID-19 symptoms and do temperature checks. Residents who were already in the facility needed to have their temperatures checked every day and be assessed for symptoms.
If the state where a facility was located issued a state of emergency, all personnel in the facility were advised to wear a face mask at all times. It was also advised to wear full personal protective equipment (PPE) when providing care for any resident who had a suspected or confirmed case of COVID-19.
Did Nursing Homes Follow Infection Control Guidelines?
Unfortunately, many nursing homes may not have implemented CMS and CDC guidance on protecting residents from COVID-19. The Department of Health and Human Services has been inundated with complaints about how nursing homes may have failed to protect residents.
Nursing homes/nursing home staff members have been accused of:
Failing to use PPE that was readily available
Failing to tell residents and/or their families of positive COVID-19 tests within the facility
Failing to follow social distancing guidelines
Failing to restrict guest access
Failing to give PPE to staff members to help prevent them from contracting the virus and spreading it to elderly residents
Failing to quarantine residents who tested positive, which was required by the CDC
Despite the best intentions of some staff members, it may have been very difficult to implement safety recommendations due to understaffing. This has been a chronic problem in nursing homes and other long-term care facilities for many years. Facilities may be held liable for damages that result from understaffing.
Problems at Nursing Homes in Arizona
An investigation by The Arizona Republic that was published in December 2020 revealed only five nursing homes had been fined by the state, even though 64 facilities were cited for infection-control violations. Multiple inspections revealed that 22 nursing homes had errors as far as infection control.
In February 2021, complaints were opened against five administrators at Granite Creek Health & Rehabilitation Center in Prescott over allegations staff members were required to work even though they tested positive for COVID-19.
According to federal data, infected workers kept working in June and the following month, 15 residents died from COVID-19. In fact, in June 2020, the facility was cited by the state because staff members were not wearing PPE.
Have a question about a potential case?
Damages From a Wrongful Death Claim
If our attorneys validate your claim, and you decide to move forward, we are prepared to pursue maximum compensation for damages caused by your loved one's death. Damages from a wrongful death claim are typically divided into two categories: damages paid to the estate and damages paid to family members.
Damages for the Estate
Your loved one's estate may be able to recover compensation for:
Funeral expenses
Burial expenses
Pain and suffering before death
Medical bills related to your loved one's final treatment
Damages for Family Members
You may be able to seek compensation for pain and suffering and lost care, companionship, and guidance.
Punitive damages may also be available to punish the negligent party if the negligence was particularly egregious.
Have a question about a potential case?
Have Questions About a Nursing Home COVID-19 Wrongful Death Claim? Call Today
It is very difficult to determine if you have a case on your own. It is important to meet with an experienced lawyer to discuss whether a nursing home staff member or the facility itself may be held liable for your elderly loved one's death.
There is no risk in meeting with an attorney from Phillips Law Group, since a consultation is free, and you are not obligated to hire our firm if we validate your claim. Our lawyers charge no upfront fees and do not get paid unless you get paid.
Our firm has secured hundreds of millions in compensation and believes negligent parties should be held accountable.
Have a question about a potential case?
More Information on COVID-19 Wrongful Death