Birth Injury and Cerebral Palsy Lawyers in Phoenix
Helping Clients Nationwide
Over 1,800+
Over $1 Billion Won for Our Clients
Decades of Experience Winning
Birth Injury and Cerebral Palsy Lawyers in Phoenix
Few personal injuries are more devastating to families than a birth injury. After nine months of anticipation and excited preparation, to then have your baby suffer a birth injury due to the negligence of a medical professional can be overwhelmingly emotionally destructive.
It is during this difficult time that the expertise of the Phoenix birth injury lawyers with Phillips Law Group can be of great help and vital importance to both the infant and the infant's family. Our lawyers can protect your legal rights and allow you to grieve without worrying about securing evidence, witness statements, meeting court deadlines, and more.
Birth injury often results in two legal claims: one on behalf of the infant for medical malpractice, and the other on behalf of the parents for loss of consortium (love, care, affection). The statute of limitations, the facts required to prove each case, and the court filings necessary to preserve the medical malpractice and loss of consortium claims may be very different — and a delay in raising the claims may limit or prevent recovery.
Therefore, if you suspect that negligence was responsible for a birth injury, please contact our personal injury lawyers in Phoenix without delay. We can begin preserving and protecting your legal rights, even if all the damages or injuries are not yet known.
Injuries to children during the birth process frequently form the basis for a special type of medical malpractice case. Infants all too frequently suffer brain damage, respiratory problems, shoulder dystocia, or other injuries having lifetime implications. Birth injury is not always manifested early in a child's life and sometimes takes years to appear. In an appropriate case, our firm will accept a case and wait to see how the child develops.
Other common birth injuries are:
Failure to do a timely Cesarean Section, causing brain damage and cerebral palsy
Improper use of prostaglandin gel, causing brain damage and cerebral palsy
Failure to properly treat pre-eclampsia, causing brain damage and cerebral palsy
Shoulder dystocia, causing brachial plexus and arm injury
Improper neonatal care, causing brain damage and cerebral palsy
At Phillips Law Group in Phoenix, Arizona — also serving the Tucson area — we can handle serious birth injury cases. We have a team of lawyers and are prepared to consult with the necessary experts in this area of practice to handle your birth injury case in the most professional manner possible.
Please contact Phillips Law Group by calling 1-800-706-3000 or filling out the form on this page to schedule a consultation at no cost to you.
+ Cerebral Palsy Representation with Phillips Law Group
As one of the largest personal injury law firms in Phoenix, Arizona, our lawyers have helped many cerebral palsy sufferers and their families receive the compensation they were legally entitled to. If you or a loved one has been diagnosed with cerebral palsy, please contact our Phoenix and Tucson area cerebral palsy lawyers to discuss your case free of charge.
Cerebral palsy is a condition caused by restricted or delayed oxygen flow to the brain in the unborn or newborn baby. Severity depends upon the section of the brain affected. Specifically, the damage results from inadequate blood flow to the brain and/or inadequate concentrations of oxygen in brain tissue.
Other, less common factors, such as unusual viruses, mother-child blood type conflict, or accidental head trauma, can contribute to brain damage and result in cerebral palsy. This unfortunate disability is sometimes not preventable. However, mistreatment or poor diagnosis of pregnancy complications, or mishandling of the baby during birth, are often contributing factors to the development of cerebral palsy that should have been prevented.
If your child or another loved one has been diagnosed with cerebral palsy, it may have been caused by a medical mistake and you may be able to recover damages. At Phillips Law Group in Phoenix, our cerebral palsy lawyers know that when a medical mistake has been made, you need help with the costs and consequences of that matter.
Contact our lawyers in Phoenix, Arizona to discuss your cerebral palsy situation at no cost to you today.
We're Here to Listen
Fill out the form and we'll contact you to go over what happened and evaluate your case for free.
By submitting your contact information, you agree that we may contact you by telephone (including text) and email in accordance with our Terms and Privacy Policy
Your message has been sent
Thank you for your message, we will get back to you soon.
Reviews
I didn't know anything about the area, and Phillips Law Group just took care of everything. They helped made sure I knew where I was going, made sure I didn't have to worry. They literally just took care of me.

They knew exactly how to explain the case to me in a way that I would understand it. They gave me hope that my life wasn't over.

A friend of mine recommended Phillips Law and I'm so grateful, because they were so wonderful, so down to earth, so professional. I felt like they were family.
No Fee Until We Win For You
1
Free
Case Evaluation
2
We get to work,
you get updates
3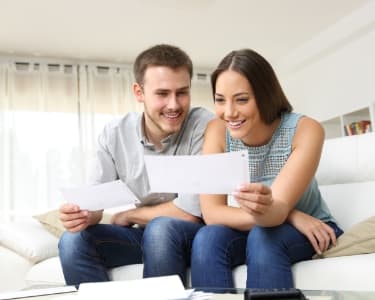 Collect Compensation
More Information on Birth Injury and Cerebral Palsy Lawyers