Phoenix Mesothelioma Injury Lawyers
Helping Clients Nationwide
2,000+
Over $1 Billion Won for Our Clients
Decades of Experience Winning
Phoenix Mesothelioma Injury Lawyers
Mesothelioma is a deadly disease that affects thousands of victims each year. It is a fatal form of cancer, and at Phillips Law Group, we believe people who are suffering from the disease deserve the maximum amount of compensation. Our mesothelioma lawyers will pursue compensation from all responsible parties.
Mesothelioma is directly linked to asbestos exposure and exposure to asbestos causes most cases of mesothelioma, according to the Centers for Disease Control and Prevention. Working with materials that contain asbestos can release asbestos fibers into the air, and in many cases, people who breathed in or swallowed asbestos fibers over a number of years have developed mesothelioma and other diseases, the CDC noted.
Individuals suffering from the disease have the right to receive compensation for their injuries, but to pursue compensation, it is necessary to file a legal claim against the parties responsible for the asbestos exposure. At Phillips Law Group in Phoenix, Arizona, our asbestos lawyers can help mesothelioma victims determine the source of their exposure, as well as identify those responsible for the exposure. We can then file a lawsuit on behalf of the victim and/or their family and pursue justice.
Our Phoenix mesothelioma lawyers have extensive experience with asbestos litigation. If you or someone you love has been diagnosed with mesothelioma, the team at Phillips can help you recover compensation. Our Phoenix mesothelioma attorneys have the experience to handle complex asbestos exposure litigation and the resources to manage your case from start to finish.
Contact us today for a free case evaluation.
+ When Do I Need an Attorney?
If you've been injured in an accident, it's time to call an attorney. Studies show that the average insurance award with an attorney is 3 times higher than without. Call (602) 258-8888 to tell us your story and get a free case review.
+ Should I Accept an Insurance Offer?
Insurance adjusters work for the insurance companies, and their priority is to make sure they pay as little as possible for the insurance claim. Talk to a lawyer before accepting an insurance offer to make sure you are getting a fair settlement.
+ How Much Does It Cost To Hire an Attorney?
There's no fee to start your case. At Phillips Law Group we work on a contingency basis. That means you don't pay us anything unless we ultimately win your case.
We're Here to Listen
Fill out the form and we'll contact you to go over what happened and evaluate your case for free.
By submitting your contact information, you agree that we may contact you by telephone (including text) and email in accordance with our Terms and Privacy Policy
Your message has been sent
Thank you for your message, we will get back to you soon.
Reviews
I didn't know anything about the area, and Phillips Law Group just took care of everything. They helped made sure I knew where I was going, made sure I didn't have to worry. They literally just took care of me.

They knew exactly how to explain the case to me in a way that I would understand it. They gave me hope that my life wasn't over.

A friend of mine recommended Phillips Law and I'm so grateful, because they were so wonderful, so down to earth, so professional. I felt like they were family.
No Fee Until We Win For You
1
Free
Case Evaluation
2
We get to work,
you get updates
3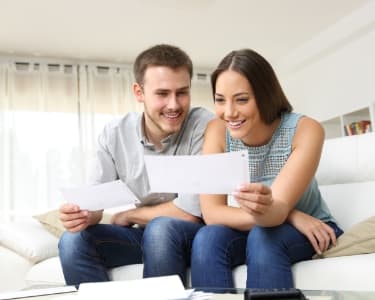 Collect Compensation
More Information on Mesothelioma Injury Lawyers
More Information on Mesothelioma Injury Lawyers