Hernia Mesh Lawyers
Phillips Law Group
Helping Clients Nationwide
2,000+
Over $1 Billion Won for Our Clients
Decades of Experience Winning
Phoenix, AZ Defective Medical Devices Attorneys
Patients who ended up dealing with complications resulting from a failed hernia mesh implant may be eligible to seek compensation in a hernia mesh lawsuit.
Currently, there are several hernia mesh lawsuits pending in courts across the country. C.R. Bard (part of Becton Dickinson), for example, is now a defendant in litigation, and a trial in the C.R. Bard hernia mesh MDL has been confirmed for February 21, 2023, according to Forbes.
If you suspect you may have a failed implant, you may be able to pursue damages. Complications from a malfunctioning mesh include but are not limited to infection, pain, internal bleeding, perforation of organs or tissues, nerve damage, fistula, and other medical issues.
Victims of a failed hernia mesh have filed lawsuits seeking compensation to cover their medical expenses, lost wages, reduced earning ability, pain and suffering, and more.
If you believe you suffer from this issue, please don't hesitate to contact our firm to discuss your legal options. A skilled lawyer like the team at Phillips Law Group will be able to recommend the best legal options and potentially pursue your case.
If you are injured by a defective product, you may be able to file a claim against various parties, such as manufacturers, retailers, suppliers, distributors, or wholesalers. An attorney with experience in litigating these types of claims can help. The Phillips Law Group team is dedicated to seeking justice for this who have been harmed, and we are happy to help if you have an eligible case regarding defective medical devices.
There is no risk in contacting our firm to learn more, and you are under no obligation to retain our services after meeting with us. Please contact us at the number below or fill out our online form to speak with one of our attorneys today!
+ When Do I Need an Attorney?
If you've been injured in an accident, it's time to call an attorney. Studies show that the average insurance award with an attorney is 3 times higher than without. Call (602) 258-8888 to tell us your story and get a free case review.
+ Should I Accept an Insurance Offer?
Insurance adjusters work for the insurance companies, and their priority is to make sure they pay as little as possible for the insurance claim. Talk to a lawyer before accepting an insurance offer to make sure you are getting a fair settlement.
+ How Much Does It Cost To Hire an Attorney?
There's no fee to start your case. At Phillips Law Group we work on a contingency basis. That means you don't pay us anything unless we ultimately win your case.
We're Here to Listen
Fill out the form and we'll contact you to go over what happened and evaluate your case for free.
By submitting your contact information, you agree that we may contact you by telephone (including text) and email in accordance with our Terms and Privacy Policy
Your message has been sent
Thank you for your message, we will get back to you soon.
Reviews
I didn't know anything about the area, and Phillips Law Group just took care of everything. They helped made sure I knew where I was going, made sure I didn't have to worry. They literally just took care of me.
No Fee Until We Win For You
1
Free
Case Evaluation
2
We get to work,
you get updates
3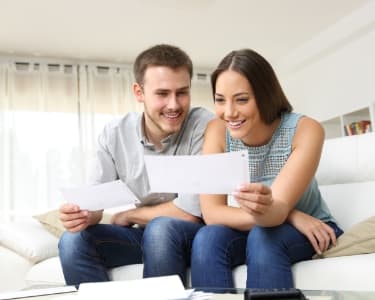 Collect Compensation
More Information On Hernia Mesh Complications
Complications From a Failed Hernia Mesh Implant
Injuries and medical concerns from a malfunctioning hernia mesh may include, according to Forbes:
Infection
Pain due to excessive scar tissue, inflammation, nerve damage, or mesh shrinkage
Adhesion
Bowel obstruction / intestinal blockage
Bulging
Internal bleeding
Fistula
Seroma (fluid buildup)
Perforation of organs or tissues (including holes / tears)
Shrinking of mesh
Migration of mesh
Nerve damage
Delayed or long-term complications
Hernia recurrence
Revision surgery
If you have a hernia mesh and are suffering from any of these health issues, please contact our attorneys today to see if we can help.
Have a question about a potential case?
How Much Does a Hernia Mesh Lawyer Cost?
The defective product attorneys at Phillips Law Group handle cases on a contingency basis, which means we do not require money upfront. You only pay us if we successfully recover compensation on your behalf, so there's no risk in giving our team a call to talk about your legal options if you're dealing with a failed hernia mesh.
Have a question about a potential case?
More Information on Hernia Mesh