UPS Truck Accident Lawyers
UPS truck accident
Helping Clients Nationwide
2,000+
Over $1 Billion Won for Our Clients
Decades of Experience Winning
UPS truck accident
The United Parcel Service (UPS) ships billions of packages around the world and, for the most part, their drivers and other staff work to do so quite safely. But whenever there are that many delivery vehicles on the road, accidents can happen, and if you end up in a UPS truck accident, you may need the assistance of a UPS truck crash lawyer.
The UPS serves approximately 11.1 million delivery recipients per day, according to its company website. In 2022, the company's average daily volume was 24.3 million packages and documents. The United Parcel Service serves more than 220 countries and territories and has a delivery fleet of approximately 125,000 package cars, vans, tractors, and motorcycles. That includes more than 15,000 alternative fuel and advanced technology vehicles, according to a fact sheet from the company.
A large part of the company's operation is done by the men and women who pick up and drop off packages in those familiar brown UPS trucks. Of course, these drivers are just as capable of making mistakes as other motorists and sometimes cause accidents that leave victims with massive medical bills, lost wages, and pain and suffering. In that case, you may need the assistance of a UPS truck accident lawyer.
If you or someone you love has been hurt in a UPS truck accident in Phoenix or the greater Arizona area, Phillips Law Group has the resources and knowledge you need to get the maximum amount of compensation you are due under the law.
Every day, we fight for justice for victims of motor vehicle and truck accidents and have for almost 30 years. Please fill out the free case evaluation form on this page to start a free, confidential review of your potential claim and someone from our team will get in touch with you soon, or you can contact us at 602-222-2222.
+ Do you have more information on UPS?
Headquartered in Atlanta, the primary business of the UPS is the delivery of packages and documents worldwide. Its operations are divided among segments: U.S. Domestic Package operations, International Package operations, and Supply Chain & Freight Operations.
UPS has more than 500,000 employees globally, including drivers, package handlers, clerks, and more. In the United States, these workers are represented by the International Brotherhood of Teamsters, "America's largest, most diverse union," according to its website. The UPS Teamsters had one nationwide strike, which occurred in 1997.
The iconic brown color that UPS uses on its vehicles and uniforms, known as Pullman Brown, was chosen by the company thanks to inspiration from the Pullman Company and its sleeping compartment railroad cars, according to The Hill. They "were symbols of "style and elegance and first-class travel" in the early 1900s.
+ What are some causes of UPS Truck Collisions?
Unfortunately, there are a number of UPS delivery trucks, tractor-trailer trucks, and other vehicles that are responsible for fatal accidents each and every year.
Delivery truck accidents are not uncommon in Arizona. UPS drivers are under a considerable amount of pressure to deliver packages to recipients as quickly as possible, and this can lead to negligent and careless actions that end up causing serious auto collisions.
UPS drivers can cause accidents by:
Failing to yield when merging back into traffic after delivering a package
Backing up their truck after passing their desired address
Making quick left turns or sudden stops
Not yielding when they are merging back into traffic
An accident with a UPS truck can be particularly damaging because they are much larger and heavier than an average motor vehicle. The injuries you sustain can be far more serious than they would be in a typical Phoenix car wreck, and the damages you receive from such an accident could be different, too.
We're Here to Listen
Fill out the form and we'll contact you to go over what happened and evaluate your case for free.
By submitting your contact information, you agree that we may contact you by telephone (including text) and email in accordance with our Terms and Privacy Policy
Your message has been sent
Thank you for your message, we will get back to you soon.
Reviews
I didn't know anything about the area, and Phillips Law Group just took care of everything. They helped made sure I knew where I was going, made sure I didn't have to worry. They literally just took care of me.

They knew exactly how to explain the case to me in a way that I would understand it. They gave me hope that my life wasn't over.

A friend of mine recommended Phillips Law and I'm so grateful, because they were so wonderful, so down to earth, so professional. I felt like they were family.
No Fee Until We Win For You
1
Free
Case Evaluation
2
We get to work,
you get updates
3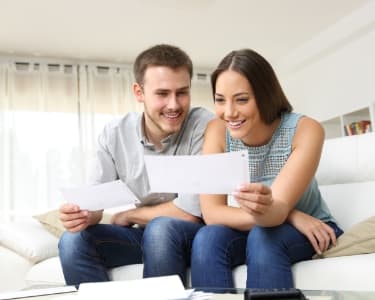 Collect Compensation
FMCSA Regulations
The Federal Motor Carrier Safety Administration (FMCSA) has set forth regulations that UPS trucks and their drivers must follow. These laws set mandatory requirements for the safe operation of commercial trucks and include:
Drug and alcohol prevention programs for all drivers
Repair and maintenance requirements for trucks
Mandatory driver recordings for hours of service
Driver training requirements
Despite these regulations, UPS trucks and tractor-trailers can still cause major accidents. If you have been involved in a UPS truck accident, please contact us today to learn about your legal options.
Have a question about a potential case?
Types of UPS Truck Crash Injuries
The number of express shipments demanded by consumers has increased with the rise of online shopping, which means that drivers are under more pressure than ever before to get packages where they need to be. This can sometimes lead to major, catastrophic car accidents that leave victims with the following injuries:
Broken bones
Loss of limb
Back and neck injuries
…and more
Anyone who sustains any of the injuries above should seek immediate medical attention. Not only is this more important than any other action you can take following a UPS truck accident, but medical documents that doctors create can also be vital evidence should the case eventually go to trial.
Have a question about a potential case?
Contact Our UPS Truck Accident Lawyers
Here at Phillips Law Group, our Phoenix personal injury attorneys know how to handle Arizona truck accident cases, which are different from car accident claims. We have the experience and know-how needed to go up against UPS and the insurance companies and get eligible victims the compensation they deserve for their pain and suffering.
To learn more about how we can help you, please contact us at 602-222-2222. A member of our professional intake team will collect information about the particulars of your case and get you quickly connected to the lawyer that will best be able to handle your case. We can offer you a free, no-obligation evaluation of your situation and discuss your legal options with you.
We are proud to serve citizens throughout Arizona including (but not limited to):
Phoenix
Avondale
Mesa
Tucson
…and surrounding cities and towns
If you would prefer to contact us online, please fill out the form on this page at any time, day or night, and we will get back to you. Your initial consultation is 100 percent free and confidential. Please give us a call or send us a message and see how our team can help you with your UPS truck accident claim today!
Have a question about a potential case?