Unsafe Lane Changes Accident Lawyer
Helping Clients Nationwide
Over 1,800+
Over $1 Billion Won for Our Clients
Decades of Experience Winning
Traffic Accidents in Phoenix, AZ
According to our traffic rules, drivers may change lanes to pass another motorist or in preparation to turn or exit the highway. But while lane changes are necessary, they should always be completed with safety in mind. Unsafe lane changes are the cause of thousands of car accidents and injuries every year, and they're generally preventable!
If you or a loved one has been harmed in a lane change accident, the car accident lawyers at Phillips Legal Group can help you file a personal injury claim for your injuries and losses. We can handle every aspect of your case while you focus on healing or caring for your injured family member.
Contact us today for a free consultation to review your case. There are no upfront costs or attorneys fees charged unless we recover compensation for you. Call us, start a live chat on this page, or complete the evaluation form to get started today.
Causes of Unsafe Lane Change Accidents
The National Highway Traffic Safety Administration (NHTSA) defines lane change accidents as collisions that occur when one vehicle veers into the lane of another vehicle traveling in the same parallel direction.
Traffic laws prohibit drivers from making unsafe lane changes in a variety of situations. Motorists who fail to obey these traffic laws put the safety of themselves and others at risk. They may be held legally liable if their actions cause injuries or property damage to another person.
Common causes of lane change accidents include:
Failing to signal
Speeding
Failing to yield the right-of-way
Changing lanes where the road lines are solid
Driving while distracted
Drifting into the adjacent lane
Cutting a driver off when changing lanes
Driving between lanes for an extended period of time (lane splitting)
Failing to check mirrors and blind spots
Driving under the influence of drugs or alcohol
Weaving back and forth through traffic
+ When Do I Need an Attorney?
If you've been injured in an accident, it's time to call an attorney. Studies show that the average insurance award with an attorney is 3 times higher than without. Call (602) 258-8888 to tell us your story and get a free case review.
+ Should I Accept an Insurance Offer?
Insurance adjusters work for the insurance companies, and their priority is to make sure they pay as little as possible for the insurance claim. Talk to a lawyer before accepting an insurance offer to make sure you are getting a fair settlement.
+ How Much Does It Cost To Hire an Attorney?
There's no fee to start your case. At Phillips Law Group we work on a contingency basis. That means you don't pay us anything unless we ultimately win your case.
We're Here to Listen
Fill out the form and we'll contact you to go over what happened and evaluate your case for free.
By submitting your contact information, you agree that we may contact you by telephone (including text) and email in accordance with our Terms and Privacy Policy
Your message has been sent
Thank you for your message, we will get back to you soon.
Reviews
I didn't know anything about the area, and Phillips Law Group just took care of everything. They helped made sure I knew where I was going, made sure I didn't have to worry. They literally just took care of me.
No Fee Until We Win For You
1
Free
Case Evaluation
2
We get to work,
you get updates
3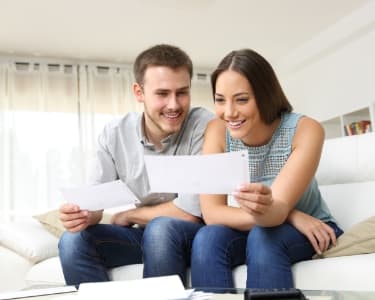 Collect Compensation
More Information on Unsafe Lane Change Accidents
More Information on Unsafe Lane Changes Accident