Truck Tire Blowout Accident Lawyer
Phillips Law Accident Attorneys
Helping Clients Nationwide
2,000+
Over $1 Billion Won for Our Clients
Decades of Experience Winning
Truck tire blowouts cause thousands of accidents and injuries on US roadways every year. In a 2020 report from the National Highway Traffic Safety Administration (NHTSA), there were over 664 total motor vehicle traffic fatalities in tire-related crashes that year. Clearly, a tire blowout incident can result in a devastating tragedy.
When a truck blows a tire, it is usually the people in the passenger vehicles around them who suffer the worst injuries. If you or a loved one has been harmed in a truck tire blowout accident, the personal injury lawyers at Phillips Law Group are here to help.
The team at Phillips Law Group has the resources, experience, and knowledge needed to go up against large trucking companies and their insurers when dealing with a tire blowout accident. Phillips has helped people in the Phoenix community seek justice for almost 30 years, and its team members have unparalleled experience in dealing with cases involving any sort of vehicular accident — including truck tire blowout crashes.
Our legal team is passionate about the pursuit of justice and fair compensation for our clients. Call us at 1-800-706-3000 or share your contact information via our online form on this page to schedule a free, no-obligation case review today.
+ Why Does a Truck Tire Blowout?
Driving along the highway, you may have seen pieces of tires lying on the side of the road here and there. Typically, these fragments are the remnants of a truck tire blowout.
The following are some reasons why a truck tire may blow out:
Tire pressure: Tires should always be inflated to their recommended pressure. An underinflated or overinflated truck tire may blow out a rim or burst.
Improper loading: There is a reason why tires have set weight limits. When a truck is overloaded, too much pressure is put on the tires which can lead to a blowout.
Speeding: High speeds for an extended length of time can cause a tire to overheat and rupture.
Manufacturer defect or design flaw: Tire manufacturing companies have a responsibility to test their tires in different road and weather conditions to ensure they perform properly. If the truck tire was poorly designed or damaged during the manufacturing process, the tire could fail.
Mechanical issues: Loose bearings, misalignments, bent axles, or other mechanical issues can weaken tires and increase the chance of a blowout. 
Road conditions: Potholes and rough road conditions can cause a blowout. Government agencies have a responsibility to warn drivers of potholes and repair them promptly.
Poor maintenance. If a driver or trucking company fails to perform regular tire inspections and maintenance, blowouts can occur. Tires that have little tread or are improperly inflated are more likely to fail.
Road debris: Debris in the road, such as nails, glass, or sharp stones, can slice through a tire and damage it.
+ Truck Tire Blowout and Driver Safety
The tires on a semi-truck are much larger than those on a standard car or even an SUV. The size of the tire combined with the pressure from the weight of the tractor-trailer makes a truck tire blowout a dangerous event. Tire failure on a large truck can result in catastrophic accidents and injuries to passing vehicles.
The following are some of the devastating consequences of a defective tire:
Loss of control: The force of the explosion, in combination with the trailer's instability of suddenly having to balance on uneven tires, can cause a truck driver to lose control of the rig.
Reduced braking ability: In the event of a blown tire, a truck can lose a large percentage of its braking power. Multiple vehicles could be affected if the driver is unable to stop suddenly at an intersection or on a busy highway.
Tire debris: The force of a tire exploding often sends debris flying across the road. These flying tire fragments can cause car accidents and injure innocent pedestrians or bystanders.
Rollovers: The sudden deflation of a tire can cause the truck to lose traction and rollover. The risk of a rollover is especially high if the semi is hauling a heavy load of cargo that shifts during the tire blowout.
Driver panic: A truck tire blowout creates a loud explosion that may startle a driver. The motorist may panic and aggressively brake, accelerate, or swerve, increasing the risk of an accident.
We're Here to Listen
Fill out the form and we'll contact you to go over what happened and evaluate your case for free.
By submitting your contact information, you agree that we may contact you by telephone (including text) and email in accordance with our Terms and Privacy Policy
Your message has been sent
Thank you for your message, we will get back to you soon.
Reviews
I didn't know anything about the area, and Phillips Law Group just took care of everything. They helped made sure I knew where I was going, made sure I didn't have to worry. They literally just took care of me.
No Fee Until We Win For You
1
Free
Case Evaluation
2
We get to work,
you get updates
3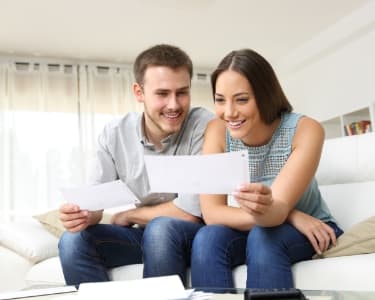 Collect Compensation
Who is Liable for a Truck Tire Blowout?
One of the first steps in recovering compensation after being injured due to a truck tire blowout is determining who is liable for the accident. There are several parties who could have acted negligently and are liable for a tire blowout-related accident.
A personal injury lawyer can investigate the cause of your accident and identify all liable parties.
The truck driver
Drivers have a responsibility to ensure that their trucks are well-maintained and safe to be on the road. This includes regularly checking their tires for tread depth, proper inflation, and signs of wear and tear.
In addition, truck drivers have a duty of care to those they share the road with to drive responsibly. A person could be found negligent for driving distracted, drowsy, under the influence of alcohol, or recklessly – or doing anything else that contributed to the accident.
The trucking company
Even if it is shown that the truck driver was not responsible for the blowout, a trucking company may still be found liable for the accident. Trucking companies have a responsibility to regularly inspect and maintain their fleets.
A truck's engine, brakes, tires, and other components should be inspected and maintained on a regular basis. Unfortunately, some trucking companies forgo needed maintenance in order to save time and money.
The tire manufacturer
Truck tires may need to support a weight of 80,000 pounds or more. In order to do so, these tires must be well-designed and made with quality materials. A truck tire needs to be able to withstand long distances and heavy cargo in any type of weather.
In some situations, a tire may arrive at a trucking company defective. A manufacturer may be held liable for an accident if the tire was designed, created, or marketed in an unsafe manner.
Have a question about a potential case?
Why Hire a Truck Accident Lawyer?
After being injured in a truck accident, you may be coping with physical injuries, emotional distress, and financial challenges. A truck tire blowout lawyer can help take some of the burden off of your shoulders. There are many benefits of having a truck accident attorney on your side.
After taking on your case, your truck tire accident lawyer can:
File all necessary paperwork and ensure all deadlines are met
Handle all communication with the other party's lawyers and insurers
Calculate the value of your personal injury claim or lawsuit
Negotiate a settlement on your behalf
Take your case to court if necessary
Depending on the extent of your injuries and the circumstances of your accident, you may be entitled to compensation for:
Medical bills
Lost wages
Disability
Pain and suffering
Loss of enjoyment
Have a question about a potential case?
Contact a Truck Accident Lawyer Today
If you were injured in an accident due to a truck tire blowout, it is important to understand your legal rights and options. Our truck accident lawyers have the experience and skills necessary to thoroughly investigate the cause of the accident, hold all responsible parties liable, and negotiate a full and fair settlement on your behalf.
At Phillips Law Group, we are committed to defending the rights of victims who were injured by negligence. Our truck accident lawyers believe everyone deserves justice regardless of his or her current financial situation. We take all our personal injury cases on contingency. This means that you pay no upfront costs or fees. We only get paid if you are awarded a case settlement.
Schedule a free, no-obligation consultation to discuss your truck accident claim. A member of our legal team will carefully listen as you describe the events that led to the accident, and how your life has been affected by your injuries. If we determine you have a valid claim for compensation, we will immediately begin working on your case.
Call us or complete the online evaluation form on this page to schedule a free consultation. 
Have a question about a potential case?
More Information on Truck Tire Blowout Accident