Delivery Truck Accident Lawyer
Helping Clients Nationwide
2,000+
Over $1 Billion Won for Our Clients
Decades of Experience Winning
The popularity of online shopping has led to an increase in delivery trucks on Arizona's roadways. Amazon, FedEx, UPS, and other companies deliver thousands of packages throughout the state every day. Unfortunately, as the number of delivery trucks on the road increases, so does the frequency of delivery truck accidents.
If you were injured in a delivery truck accident, you may be unsure how to recover compensation for your losses. The experienced legal team at Phillips Law Group has successfully handled many delivery truck accident cases. Our personal injury lawyers can answer any questions you have, explain your legal rights, and help you determine whether you have a valid claim for compensation.
Contact us today to schedule a risk-free, no-obligation legal consultation to discuss your claim. Our law firm works on a contingency basis – in other words, we charge no fees unless you are compensated.
Call us today or start a live chat with a representative on our website to learn more. You can also submit the online evaluation form on this page.
Causes of Delivery Truck Accidents
These days, many consumers prefer the convenience of online shopping over going into a physical store. The surge in online shopping has led to an increase in the number of delivery trucks on the road. As a result, accidents involving delivery trucks have inevitably become more common – some, in part, due to the following reasons:
Lack of training and supervision
Delivery trucks are much larger than a standard passenger vehicle and must be driven by someone with special training and experience. A delivery company may be short-staffed, especially around the holiday season, and quickly hire a person without verifying his or her driving record or completing a thorough background check. They might even have employees making deliveries on their own before they are fully certified and trained.
The delivery company has a responsibility to supervise its employees. This involves ensuring they follow state and federal guidelines, take adequate breaks, and keep a maintenance log. Delivery companies should monitor their employees for signs of drowsiness, impaired driving, and other issues that could affect their ability to drive safely.
Distracted driving
Delivery trucks are more difficult to handle due to their size and weight, and drivers need to pay extra attention to the road while behind the wheel. A delivery driver could easily get distracted in an unfamiliar area while trying to follow the GPS to see where to deliver.
Other forms of distracted driving could include:
Eating and drinking
Sending text messages
Adjusting the stereo
Talking on the phone
Reversing and parking
Even with years of experience and training, a driver may still make a mistake that causes an accident. Delivery trucks, like other large vehicles, have large blind spots. When backing out of a driveway, if they do not properly check their mirrors, truck drivers may hit cars or pedestrians behind them.
Another error some drivers make is forgetting to engage the parking brake before exiting the delivery truck. The vehicle then rolls backward, colliding with people and property in its path. These types of accidents are entirely preventable and can have catastrophic consequences.
Mechanical failure and improperly secured loads
Cargo that is not properly loaded or secured in a delivery truck could shift during transport and cause the driver to lose control of the vehicle. In addition, improperly loaded goods could fall out and hit other vehicles, motorcyclists, or pedestrians.
Unfortunately, in an effort to save time and money, some trucking companies do not perform regular inspections and maintenance on their vehicles. This can result in a tire blowout, issues with the brakes or steering, or other mechanical issues.
Sudden stops and turns
Drivers have demanding jobs and may be expected to make their deliveries on a strict timeline. Since every second counts, a driver may make sudden stops and turns while on their route. For example, delivery truck drivers often stop suddenly and without warning to look for an address – or drivers may make a sudden turn if they realize they are passing their delivery point.
This abrupt change in speed or direction could be hazardous to motorists, bicyclists, pedestrians, or other bystanders nearby.
If you or someone you love have been involved in a delivery truck accident, call the attorneys at Phillips Law Group today to discuss your case.
+ Delivery Truck Accidents Cause Severe Injuries
Victims of delivery truck accidents may sustain severe injuries that take weeks or months to recover from. In some situations, an injury may be so catastrophic that it affects a person for the rest of his or her life – or leads to a fatality.
Victims of a delivery truck accident may suffer injuries such as:
Broken bones: Bone fractures may require surgery, and rods, pins, and screws could be inserted into the body. Afterward, months of physical therapy may be needed for the bones to repair and heal.
Lacerations: Sharp metal, hard plastic, shattered glass, and dash panels can all cause deep lacerations and puncture wounds.
Back and neck injuries: The impact of a delivery truck accident can cause muscle strains, tendon, and ligament injuries. It can also damage the discs and vertebrae that protect the spinal column.
Amputation: The loss of a limb is a tragic injury that scars a person physically and psychologically. After surgery, a victim may require a prosthetic and physical therapy.
Spinal cord injuries: This severe type of injury can result in temporary or permanent paralysis.
Traumatic brain injuries: Blunt head trauma can cause physical injury to the brain and result in mental and cognitive impairment.
We're Here to Listen
Fill out the form and we'll contact you to go over what happened and evaluate your case for free.
By submitting your contact information, you agree that we may contact you by telephone (including text) and email in accordance with our Terms and Privacy Policy
Your message has been sent
Thank you for your message, we will get back to you soon.
Reviews
I didn't know anything about the area, and Phillips Law Group just took care of everything. They helped made sure I knew where I was going, made sure I didn't have to worry. They literally just took care of me.
No Fee Until We Win For You
1
Free
Case Evaluation
2
We get to work,
you get updates
3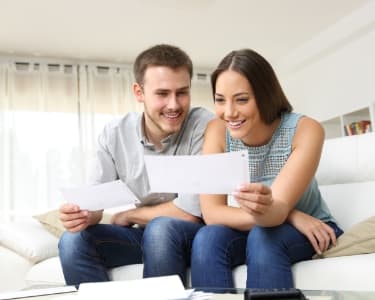 Collect Compensation
Compensation After a Delivery Truck Accident
A delivery truck accident lawyer can investigate your case, determine fault, and file a personal injury claim or lawsuit. An attorney will know how to calculate the value of your claim and ensure you are awarded every dollar you are entitled to receive.
Depending on the extent of your injuries, a personal injury attorney may be able to help you recover compensation for:
Medical expenses
Lost wages
Loss of earning capacity
Property damage
Pain and suffering
Mental anguish
Loss of enjoyment
If you have suffered the tragic loss of a loved one in a delivery truck accident, you may be eligible to recover wrongful death damages. This could include compensation for funeral costs, burial expenses, loss of support, and more.
Have a question about a potential case?
Consult With a Delivery Truck Accident Lawyer
If you have been seriously injured due to a negligent delivery truck driver, it is important that you have skilled legal representation on your side. The driver who hit you may be employed by a massive corporation that has extensive resources and high-powered attorneys. To overcome the obstacles, you will need an experienced personal injury lawyer looking out for you and your best interests.
Do not let yourself be forced into accepting a settlement offer that is less than you deserve. Instead of going through this difficult time alone, get the experienced personal injury lawyers at Phillips Law Group on your side. As your delivery truck accident lawyers, we will assist you throughout the entire claims process.
Our legal team will negotiate with the insurance company and ensure your legal rights are upheld while you focus on what is most important – your recovery. We are committed to maximizing our client's damages and have helped them receive over $1 billion in compensation.
Consult with a member of our law firm today to evaluate your case at no cost to you. We do not charge any fees unless we help you recover compensation, so you have nothing to lose.
Have a question about a potential case?
More Information on Delivery Truck Accident