Sexual Abuse Lawyers
Phillips Law Group Attorneys
Helping Clients Nationwide
2,000+
Over $1 Billion Won for Our Clients
Decades of Experience Winning
Sexual Abuse Attorneys in Phoenix
Sexual abuse happens when someone uses threats, force, or takes advantage of someone in a vulnerable position to engage in unwanted sexual activity.
Unfortunately, some organizations and institutions have provided perpetrators the opportunity to groom and exploit victims in settings where they are regularly taught to respect and follow those in leadership roles, such as doctors, priests, teachers, or coaches.
When these types of authority figures abuse people sexually it can be very harmful and traumatic for victims. They often have lasting physical, emotional, and psychological issues, from flashbacks and depression to eating disorders and self-harming behaviors, according to the Rape, Abuse & Incest National Network.
If you or a loved one has been sexually abused, do not hesitate to contact Phillips Law Group for legal help. Our Phoenix sexual abuse attorneys are committed to seeking compensation for the injuries you have suffered.
We have helped many personal injury victims and their families throughout the Phoenix area by providing the strong, compassionate representation they deserve. Holding individuals or organizations accountable for the abuse they allowed can be an important part of the process of moving forward.
During a free consultation, our Phoenix sexual abuse lawyers can review your case, discuss your legal options, and answer any questions you may have to help you make an informed decision about what to do. If you decide to move forward with the legal process, there are no upfront costs or attorney fees involved. You only pay us if you recover compensation.
+ When Do I Need an Attorney?
If you've been injured in an accident, it's time to call an attorney. Studies show that the average insurance award with an attorney is 3 times higher than without. Call (602) 258-8888 to tell us your story and get a free case review.
+ Should I Accept an Insurance Offer?
Insurance adjusters work for the insurance companies, and their priority is to make sure they pay as little as possible for the insurance claim. Talk to a lawyer before accepting an insurance offer to make sure you are getting a fair settlement.
+ How Much Does It Cost To Hire an Attorney?
There's no fee to start your case. At Phillips Law Group we work on a contingency basis. That means you don't pay us anything unless we ultimately win your case.
We're Here to Listen
Fill out the form and we'll contact you to go over what happened and evaluate your case for free.
By submitting your contact information, you agree that we may contact you by telephone (including text) and email in accordance with our Terms and Privacy Policy
Your message has been sent
Thank you for your message, we will get back to you soon.
Reviews
I didn't know anything about the area, and Phillips Law Group just took care of everything. They helped made sure I knew where I was going, made sure I didn't have to worry. They literally just took care of me.

They knew exactly how to explain the case to me in a way that I would understand it. They gave me hope that my life wasn't over.

A friend of mine recommended Phillips Law and I'm so grateful, because they were so wonderful, so down to earth, so professional. I felt like they were family.
No Fee Until We Win For You
1
Free
Case Evaluation
2
We get to work,
you get updates
3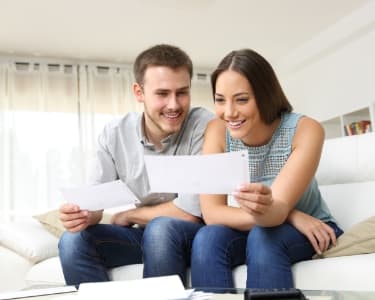 Collect Compensation
More Information on Sexual Abuse
More Information on Sexual Abuse Attorneys