Confidential Settlements Hide Info From Takata Victims
Home

/

Confidential Settlements Hide Info From Takata Victims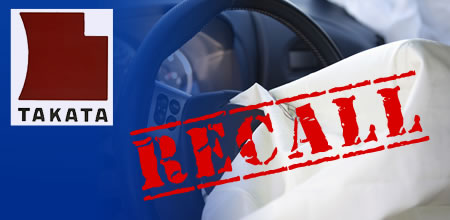 Takata Corp. has settled several lawsuits regarding its defective air bags prior to the claims revealing any damaging information in court.
Takata entered into at least five confidential settlements, and is in mediation with others. The claims regarding Takata's defective air bags have generally been resolved quickly, and without litigation.
While quick settlements are beneficial for those particular claimants, the lack of litigation also means that potentially damaging information is kept confidential from other people who may have been injured by the defective airbags.
Much of the most damaging information in products liability cases is reviewed through the litigation process. Attorneys for both sides are required to produce documentation which may shed light on the development and production of defective products, and often leads to additional lawsuits when this information becomes public record. Because these cases have settled so quickly, Takata has not had to produce this documentation in court.
Takatas airbags are part of at least ten different manufacturers vehicles, and have led to the recall of over 14 million automobiles worldwide. According to the current theories on the cause of the defective airbags, regulators believe that the chemical propellant which causes the airbag to deploy can degrade in hot and humid weather. The propellant can become unstable, causing the airbags to deploy with so much force that the metal housing surrounding the airbag is also shattered in the event of a collision. When the airbag deploys, these pieces of shrapnel fly out of the airbag, striking the driver's face and neck, causing serious injury or death.
If you or your loved one was injured by a defective airbag, you may have a claim for compensation. Call 1-800-706-3000 to speak with the experienced Phoenix personal injury lawyers at Phillips Law Group and protect your rights today.
Free Case Evaluation
By submitting your contact information, you agree that we may contact you by telephone (including text) and email in accordance with our Terms and Privacy Policy
Your message has been sent
Thank you for your message, we will get back to you soon.
Jasmine helped me so so much I want to thank her ! And also Aaron , i was always scared after an accident , knowing I would have to deal with lawyers but not here . Luckily I've only been in 3 accidents but this time it was fast and easy . And i received all the treatments I needed to help me recover ! Thank you Jasmine and Aaron!

Sophia H is a pleasure to work with! Thanks for all you do.

Jasmine , did a great job . Highly recommend!!!!!

Liz Gonzales was great!!!!

Thank you Phillips Law Group for all the support and back to school assistance we appreciate it.

Sophia H is very helpful.

Jasmine Delgado is an amazing paralegal. She was patient, kind and extremely knowledgeable. Highly recommend Phillips law group

PLG is the best! Highly recommend. Love that they do so much to help the community.

Phillips is the best!! Love all that they do to give back to the community and how much they help those who are experiencing homelessness. ❤️