Lyft Accident Lawyer
Phillips Law Lyft Accident Attorneys
Helping Clients Nationwide
2,000+
Over $1 Billion Won for Our Clients
Decades of Experience Winning
In recent years, ridesharing companies have increased in popularity. With just a few taps on a smartphone, a person can use an app to request a ride. Lyft is one of the most widely known ridesharing companies and transports customers in hundreds of cities across the United States. But as the number of Lyft rides goes up, so does the number of people involved in a Lyft accident.
While generally considered a safe and efficient means of transportation, accidents involving Lyft and other ridesharing services are becoming more common. Lyft accident cases can be complex, and victims may be unsure of what to do after being injured. Whether you were a passenger in the Lyft, a pedestrian, or inside of another vehicle, you may be entitled to receive compensation for your losses after being involved in a Lyft crash.
Were you or someone you loved injured in an accident involving Lyft ridesharing services? If so, contact Phillips Law Group to schedule a free, no-obligation case review. Our Lyft accident lawyers will fight to maximize your recovery.
Rideshare Services Provided by Lyft
When riders use the Lyft app to request a ride, they will be connected with a driver. The Lyft driver will then use GPS to locate the rider, make the pick-up, and take the rider to his or her destination.
Lyft offers different levels of service that vary by city, but include:
Lyft Standard: This service provides a standard-size vehicle for up to four passengers
Lyft Shared: Matches riders traveling in the same direction, to share a vehicle at a lower price
Lyft XL: SUV for up to 6 riders
Lyft Lux: Premium black car service in luxury vehicles
Lyft Lux Black: Premium black car service with leather seats for up to 4 riders
Lux Black XL: Premium black SUV with leather seats for up to 6 riders
One reason why Lyft and other rideshare companies have become so popular is that their prices are typically less expensive than a taxi. In addition, since Lyft vehicles are privately owned; they are often newer, cleaner, and more comfortable.
If you or a loved one have been in a Lyft accident in any of the levels of services for the rideshare company, contact Phillips Law Group at (602) 222-2222 or via the contact form on this page.
+ Common Causes of Lyft Car Accidents
Lyft accidents happen every day for many different reasons. Some of these collisions only result in property damage or minor harm. Others are catastrophic, leaving victims with life-altering injuries.
Common causes of Lyft accidents include:
Speeding
Distracted driving
Illegal turns
Sudden stops
Drowsy driving
Poor weather and road conditions
Tailgating
Driving under the influence of drugs or alcohol
Failure to yield the right-of-way
Unsafe lane changes
If you were injured in an accident involving a Lyft rideshare driver, you should not have to pay the price for someone else's negligence.
The Lyft accident attorneys at Phillips Law Group can review your case and let you know whether you have a valid claim for compensation.
+ Who is Liable for Injuries Sustained in a Lyft Accident?
Even if your Lyft driver does not want to report the collision, be sure to contact the police immediately following the accident. The police report and documentation of your medical care are important forms of evidence when you go to file a claim.
You can pursue compensation from anyone who contributed to your motor vehicle accident and injuries. A Lyft accident lawyer can help you identify all responsible parties and file a personal injury claim or lawsuit against them. In some situations, multiple parties may be held liable for damages.
Parties liable for Lyft car accidents may include:
Lyft drivers
Drivers of other vehicles
Pedestrians
Motorcyclists
Bicyclists
Transit companies
Government agencies
Vehicle parts manufacturers
We're Here to Listen
Fill out the form and we'll contact you to go over what happened and evaluate your case for free.
By submitting your contact information, you agree that we may contact you by telephone (including text) and email in accordance with our Terms and Privacy Policy
Your message has been sent
Thank you for your message, we will get back to you soon.
Reviews
I didn't know anything about the area, and Phillips Law Group just took care of everything. They helped made sure I knew where I was going, made sure I didn't have to worry. They literally just took care of me.
No Fee Until We Win For You
1
Free
Case Evaluation
2
We get to work,
you get updates
3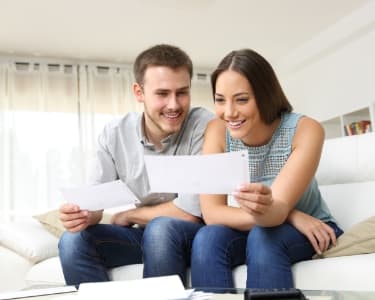 Collect Compensation
More Information on Lyft Accidents
More Information on Lyft Accident Lawyer