Product Liability Lawyer
Phillips Law Liability Attorneys
Helping Clients Nationwide
Over 1,800+
Over $1 Billion Won for Our Clients
Decades of Experience Winning
Phoenix, AZ Product Liability
For those harmed by a defective product in the Tucson or Phoenix areas, our product liability lawyers can help you receive the compensation you may be entitled to under the law.
Under the legal theory of product liability, a consumer may be entitled to compensation when he/she is injured by the proper use of a product. Our Phoenix personal injury attorneys have extensive experience with all types of product liability situations.
Please read on to learn more about product liability. If you feel you or a loved one has been harmed by a defective product, please contact our Tucson and Phoenix area product liability lawyers at Phillips Law Group. We can review your situation with you and determine whether or not you have a viable product liability case.
There are no upfront costs for our initial consultation. We offer a free, no-obligation review of your claim and we only get paid if we win your case!
You can contact us online by filling out the Free Case Review form on this page. Your information will remain completely confidential. The team at Phillips Law Group is ready to see how we may be able to help you.
+ When Do I Need an Attorney?
If you've been injured in an accident, it's time to call an attorney. Studies show that the average insurance award with an attorney is 3 times higher than without. Call (602) 258-8888 to tell us your story and get a free case review.
+ Should I Accept an Insurance Offer?
Insurance adjusters work for the insurance companies, and their priority is to make sure they pay as little as possible for the insurance claim. Talk to a lawyer before accepting an insurance offer to make sure you are getting a fair settlement.
+ How Much Does It Cost To Hire an Attorney?
There's no fee to start your case. At Phillips Law Group we work on a contingency basis. That means you don't pay us anything unless we ultimately win your case.
We're Here to Listen
Fill out the form and we'll contact you to go over what happened and evaluate your case for free.
By submitting your contact information, you agree that we may contact you by telephone (including text) and email in accordance with our Terms and Privacy Policy
Your message has been sent
Thank you for your message, we will get back to you soon.
Reviews
I didn't know anything about the area, and Phillips Law Group just took care of everything. They helped made sure I knew where I was going, made sure I didn't have to worry. They literally just took care of me.

They knew exactly how to explain the case to me in a way that I would understand it. They gave me hope that my life wasn't over.

A friend of mine recommended Phillips Law and I'm so grateful, because they were so wonderful, so down to earth, so professional. I felt like they were family.
No Fee Until We Win For You
1
Free
Case Evaluation
2
We get to work,
you get updates
3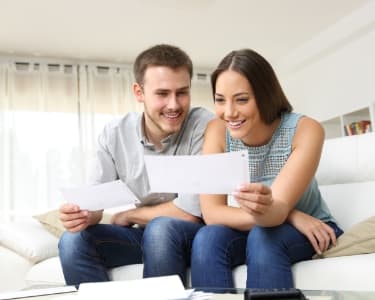 Collect Compensation
More Information on Product Liability
Product Liability in General
A product liability case can arise with the use of any product. A product is anything that is sold, except services and real estate. Machinery used in industry, in the office, on the farm, or in the home is frequently the cause of personal injury and product liability litigation.
The same is true of food products sold in restaurants, groceries sold in supermarkets, and drug products sold over-the-counter or by prescription. Manufacturers and sellers of defective products, products whose labels or instructions fail to warn you of the likelihood of hazards of improper use, or products that have been marketed irresponsibly may be responsible under the legal theory of product liability for any injury caused by such products.
There are several ways a product liability case can arise. In some cases, the product may have been designed incorrectly. In others, the design of the product may have been correct, but the product defect occurred during the manufacturing phase.
Another possibility is that the product was designed and manufactured correctly but marketed in a way that caused the injury, such as with insufficient warnings or instruction. Breach of warranty and misrepresentation in advertising can also give rise to a product liability lawsuit in Phoenix, Tucson, and all of Arizona, if the use of the product resulted in harm to the user. Any of these defects may raise the legal issue of product liability.
In a product liability situation in Phoenix, Tucson, or elsewhere in Arizona, the manufacturer or the seller of the product may be at fault under the legal theories of negligence or strict liability. Strict liability means that a consumer has the right to not be injured if he uses the product the way it was intended to be used and according to the manufacturer's instructions.
Even if the product was designed, manufactured, and marketed according to the law, with the help of our Arizona personal injury lawyers, you may still receive compensation under the rules of strict liability if you properly used the product and the product nevertheless harmed you.
Manufacturers typically defend product liability lawsuits by claiming improper use, failure to heed warnings or follow instructions, or alterations to the product by the purchaser. If the manufacturer of the product is found to be negligent, the manufacturer may be held accountable for any injuries sustained by the consumer under the legal theory of product liability.
Depending on the product involved and the type of injury inflicted, product liability law, as well as state and federal statutes and regulations, may be relevant to your situation. If your loved one was killed because of a defective product, you may have a wrongful death cause of action in addition to your product liability case.
Have a question about a potential case?
Sulzer Hip Implant
Our Phoenix and Tucson area product liability lawyers have extensive experience litigating the Sulzer Hip Implant product liability situation. If you or a loved one has or did have a Sulzer Hip Implant, please contact us to find out if you are entitled to compensation under the legal theory of product liability.
On December 8, 2000, Sulzer Orthopedics recalled its Inter-Op acetabular shell for hip implants sold primarily in the U.S. after October 1999, with a small number of lots sold after July 1997. Approximately 17,500 patients were affected by the recall. As a result of the recall, patients may recover damages under product liability law.
During a Sulzer Hip Implant procedure, the Inter-Op acetabular shell is implanted into the upper part of the hip called the acetabulum, forming a socket into which the rest of the artificial joint fits. Normally, the bone would form an integrated bond with the shell; however, it was found that the socket portion of the implant was determined to have an oily residue that was used in the manufacturing process. This residue may cause a reaction in the body that prevents the bone from bonding with the hip implant, and a loosening of the shell may occur as a result. Product liability may arise from this loosening.
According to Sulzer Orthopedics, a number of patients who received the shell during their total hip replacement have experienced loosening of the shell and thus may have a product liability claim against the manufacturer. Sulzer states that there are specific hip symptoms associated with this problem, including:
Up to 6 weeks after hip replacement surgery:
The patient may be progressing well or reporting groin or anterior trochanteric pain;
The patient may have increased thigh pain;
The patient has significant startup pain with ambulation (walking) or, rising from a seated position, may have buttock pain; and
An x-ray may show possible component migration.
6 weeks to 3 months after hip replacement surgery:
The patient may experience significant pain with weight bearing, and may require a cane or crutch; and
The patient may be unable to exert resistance in a straight raised leg test and a side-lying abduction test.
If you have any pain in your inner thigh or groin pain when arising from a seated position, or pain with standing and weight bearing, you may want to consult with your doctor and then with our Phoenix product liability attorneys.
If you believe you have a potential legal claim due to a defective hip implant, contact our Phoenix and Tucson area product liability lawyers at 1-888-258-8900 or 602-258-8888 or e-mail us. Contact our attorneys now in order to protect your product liability and other legal rights before they lapse by the passage of time and are barred by the statute of limitations.
The Sulzer Inter-Op acetabular shells affected by the recall are as follows:
Catalogue Numbers
Product
Lot Numbers
Beginning #
Lot Numbers
Ending #
4360-00-039/065
Hemispherical Shells
1307848
1465372
4361-00-039/071
Rim Flare Shells
1398234
1465247
4362-00-043/081
Revision Shells
1397531
1465242
4363-00-053/081
Protrusio Shells
1403576
1453540
Have a question about a potential case?
Contact a Phoenix Product Liability Attorney
As this general explanation of product liability illustrates, there are many factors involved in product liability law. It is extremely important to seek professional counsel regarding the particulars of handling a product liability case.
Our Tucson and Phoenix product liability attorneys with Phillips Law Group have several years of experience with product liability lawsuits and with court systems throughout the country.
If you suspect that you or a loved one was injured or killed as a result of a defective product, please contact our AZ product liability lawyers serving the Phoenix and Tucson areas to talk about your situation. If we determine that you have a viable personal liability claim, we can discuss representation at no cost to you until damages are awarded or a settlement is reached, and you receive the compensation you are entitled to under the law.
Have a question about a potential case?
More Information on Product Liability Lawyers