PPP Loan Fraud Lawyers
Phillips Law Group
Helping Clients Nationwide
2,000+
Over $1 Billion Won for Our Clients
Decades of Experience Winning
Phoenix, AZ Loan Fraud Attorneys
If you have witnessed your employer allegedly committing Paycheck Protection Program (PPP) loan fraud, or strongly suspect them of having broken any of the PPP loan terms, we would highly suggest you contact a PPP whistleblower lawyer to determine your options for reporting the potential loan fraud.
The Paycheck Protection Program (PPP) was established in March 2020 as part of the government's response to the COVID-19 pandemic. It was developed to help companies pay their employees during the crisis. The loans were forgivable as long as 60 percent went to payroll expenses. Millions of companies applied for the loans and billions of dollars were disbursed through the program, according to NPR.
However, some companies didn't follow the guidelines on how to spend the funds or falsely applied for PPP loan forgiveness. Examples of how companies could engage in PPP fraud include falsifying payroll to receive extra funds or using those funds for personal benefit instead of keeping employees on the payroll. Some may have sought forgiveness of the loan but falsely claimed it kept employees that were, in reality, actually laid off.
A lawyer can help you understand your rights about how to properly file a claim under the False Claims Act, and you may even potentially receive a whistleblower award for reporting PPP loan fraud. To build an effective PPP fraud case, you'll need evidence that supports your allegations that your employer misrepresented data or misused the funds.
If you suspect your employee may have committed PPP loan fraud, contact us today to see how Phillips Law Group can help.
+ When Do I Need an Attorney?
If you've been injured in an accident, it's time to call an attorney. Studies show that the average insurance award with an attorney is 3 times higher than without. Call (602) 258-8888 to tell us your story and get a free case review.
+ Should I Accept an Insurance Offer?
Insurance adjusters work for the insurance companies, and their priority is to make sure they pay as little as possible for the insurance claim. Talk to a lawyer before accepting an insurance offer to make sure you are getting a fair settlement.
+ How Much Does It Cost To Hire an Attorney?
There's no fee to start your case. At Phillips Law Group we work on a contingency basis. That means you don't pay us anything unless we ultimately win your case.
We're Here to Listen
Fill out the form and we'll contact you to go over what happened and evaluate your case for free.
By submitting your contact information, you agree that we may contact you by telephone (including text) and email in accordance with our Terms and Privacy Policy
Your message has been sent
Thank you for your message, we will get back to you soon.
Reviews
I didn't know anything about the area, and Phillips Law Group just took care of everything. They helped made sure I knew where I was going, made sure I didn't have to worry. They literally just took care of me.
No Fee Until We Win For You
1
Free
Case Evaluation
2
We get to work,
you get updates
3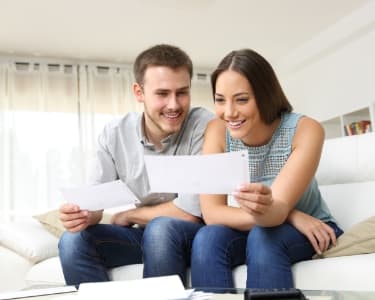 Collect Compensation
More Information On PPP Loan Frauds
What Are Some Examples of PPP Loan Fraud
Some examples of PPP loan fraud include but are not limited to:
Falsely claiming a company has fewer than 500 employees to qualify
Falsely claiming the COVID-19 crisis hurt business to qualify
Misrepresenting average monthly payroll costs to get more loan money
Misrepresenting if employees leave to have more of the PPP loan forgiven
Falsely claiming all the loan money is going to qualified expenses such as payroll, rent, and utilities to get the loan forgiven
Using funds for personal benefit instead of keeping employees on the payroll
Seeking forgiveness of the loan but falsely claiming laid-off employees were kept on the payroll
Have a question about a potential case?
What Should I Do if I Suspect PPP Loan Fraud?
If you believe your employer has broken any of the PPP loan terms, you should talk to a PPP whistleblower lawyer. You could receive a reward for exposing PPP loan fraud, but need strong evidence to build a case. The lawyers at Phillips Law Group can help with an initial review of your case.
Have a question about a potential case?
How Much Does a Loan Fraud Lawyer Cost?
The attorneys at Phillips Law Group handle cases on a contingency basis, which means we do not require money upfront. There is no risk in giving our team a call to talk about your legal options if you suspect your employer of PPP loan fraud.
Have a question about a potential case?
More Information on PPP Loan Fraud