Phoenix, Postmates Accident Lawyer
I need a Postmates Accident Attorney
Helping Clients Nationwide
2,000+
Over $1 Billion Won for Our Clients
Decades of Experience Winning
Postmates Accident Lawyer
The massive popularity of food delivery services over recent years is no secret, although the number of different apps and websites that compete to deliver food may be a surprise to some people. While DoorDash is possibly the most well-known food delivery service, Postmates is another that's still available and that drivers can sign up to work for, even though it's been acquired by Uber.
The rise in the use of delivery services in general has resulted in an increase in accidents involving drivers making deliveries for the service, and that's true of Postmates accidents just as it's true of Instacart accidents or Amazon delivery truck crashes. Drivers for this service are often under enormous pressure to get orders delivered within a certain amount of time, which can lead to accidents on the road between Postmates delivery vehicles and other drivers or pedestrians.
Postmates offers limited insurance protection to its drivers and only covers accidents while the driver is on their way to delivering an order. This extremely basic protection may leave you with a complex legal situation if you're involved in a Postmates accident. If you or a loved one is ever injured in an accident with a driver contracted with Postmates, you might need the assistance of a Postmates accident lawyer to work out the complexities of the situation.
At Phillips Law Group, we fight for motor vehicle accident victims every day. If you or someone you love has been injured in a crash with a Postmates driver, the victim may be entitled to compensation for the injuries and damages they have sustained in the accident.
Please fill out the free case evaluation form on this page to start a free, confidential review of your potential claim. Or give our team a call at 602-222-2222 to learn more.
+ Who Owns Postmates?
Uber announced that it was purchasing Postmates for $2.65 billion in 2020. Previously, both Uber Eats and Postmates had a much smaller share of the food delivery market than other services like DoorDash, but the merger increased Uber/Uber Eats' market share and influence.
Postmates remains a separate app and users can link their Uber accounts to Postmates. However, when drivers sign up to deliver with Postmates, they get access to delivery opportunities through Uber as well.
We're Here to Listen
Fill out the form and we'll contact you to go over what happened and evaluate your case for free.
By submitting your contact information, you agree that we may contact you by telephone (including text) and email in accordance with our Terms and Privacy Policy
Your message has been sent
Thank you for your message, we will get back to you soon.
Reviews
I didn't know anything about the area, and Phillips Law Group just took care of everything. They helped made sure I knew where I was going, made sure I didn't have to worry. They literally just took care of me.

They knew exactly how to explain the case to me in a way that I would understand it. They gave me hope that my life wasn't over.

A friend of mine recommended Phillips Law and I'm so grateful, because they were so wonderful, so down to earth, so professional. I felt like they were family.
No Fee Until We Win For You
1
Free
Case Evaluation
2
We get to work,
you get updates
3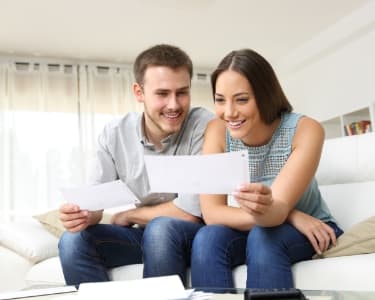 Collect Compensation
Common Injuries from Postmates Accidents
A victim can sustain the same sort of injuries from a Postmates accident as that might from any car accident. Those injuries can include but are not limited to:
Head trauma – including severe concussions and traumatic brain injury
Loss of limbs
Nerve damage
Facial injuries
Disfigurement
Burns
Psychological injuries – including post-traumatic stress disorder (PTSD), anxiety, depression, and more
Orthopedic injuries – including whiplash, spinal cord injuries, sprains, strains, and more
Ear trauma – including tinnitus and hearing loss
Torn ligaments
Broken bones and fractures
Catastrophic injuries – including paralysis or blindness
If you have been involved in an accident with a Postmates driver or involving another food delivery vehicle, you could be entitled to compensation for injuries you suffered during the crash.
Have a question about a potential case?
Damages Available to Victims of Postmates Delivery Accidents
A Postmates delivery accident is just as serious as any other motor vehicle crash and can involve much more complicated legal intricacies due to the numerous auto insurance policies involved and the nature of independent contracting work.
A victim of a Postmates delivery crash may suffer severe injuries and, in some cases, a Postmates accident could even result in death. A personal injury lawyer can identify your damages and pursue compensation from anyone involved in a Postmates accident who caused the victim harm.
A Postmates accident attorney may help you recover compensation for:
Medical bills
Lost wages
Loss of future earning potential
Rehabilitation
Pain and suffering
Emotional distress
Disfigurement
Wrongful death
Property loss
Loss of enjoyment of life
…and more
The team at Phillips Law Group may be able to help you seek justice following a Postmates delivery accident. Please get in touch with our team by filling out the form on this page or giving us a call at (602) 222-2222 to confidentially discuss your potential case.
Have a question about a potential case?
Get Assistance with a Postmates Accident Lawsuit
If you or a loved one has been involved in an accident with a Postmates delivery driver, an experienced Postmates accident attorney may be able to assist you with getting the financial compensation you deserve.
The personal injury team at Phillips Law Group has worked on countless motor vehicle accidents and can assess every detail of the incident to give you the best chance of seeing justice served. We have won more than $1 billion for our clients in the past 30 years and have advocated for thousands of victims in that time. Our firm has specific experience in the area of car accidents and our team would be honored to help you with your Postmates delivery driver accident case.
Please give us a call at 602-222-2222 or fill out the form on this page to learn more. We can offer a free, no-obligation consultation to discuss the details of your situation – and unless we take on your case and recover compensation for you, you owe us nothing.
Contact Phillips Law Group today to see how we can assist you with a Postmates accident lawsuit.
Have a question about a potential case?