PFAS Lawsuit Lawyers
Phillips Law Group
Helping Clients Nationwide
2,000+
Over $1 Billion Won for Our Clients
Decades of Experience Winning
Contaminated Water Lawsuits
In recent years, you may have heard about PFAS lawsuits, or been in an industry where exposure to high levels of PFAS has caused concern and the involvement of PFAS lawsuit lawyers.
Every American is exposed to some level of PFAS – per- and polyfluoroalkyl substances – as a result of drinking water contaminated with PFAS or using consumer products that contain PFAS. They are known as "forever chemicals" and are found in clothing, cookware, cosmetics, electronics, firefighting foam, packaging, and many other products.
In fact, according to The Pew Charitable Trusts, these chemicals are so prevalent they're found in the blood of 97 percent of Americans.
The problem with these chemicals lies in the fact that can't naturally break down, so they end up accumulating in water, soil, and even in your blood. Unfortunately, studies have shown that high levels of PFAS can lead to an increased risk of cancer, among other alarming health issues.
As the adverse health effects of PFAS exposure are studied more and more, lawsuits from this exposure have increased. More than 1,200 PFAS lawsuits were filed in 2021, according to Bloomberg Law, and new lawsuits against PFAS manufacturers are being filed frequently.
If you or a loved one suspect that you were affected by PFAS exposure, alongside contacting a doctor for testing and evaluation, you should consider contacting a lawyer to determine your legal rights. You may be eligible to file a claim or join in a PFAS class action lawsuit, and the skilled attorneys at Phillips Law Group can review your case to determine your next steps.
There is no risk in contacting us to learn more and to see if you qualify to pursue legal action in a PFAS lawsuit. Our lawyers work on contingency, meaning you pay nothing unless we ultimately take on and win your case. Give us a call for a free consultation to learn more!
+ When Do I Need an Attorney?
If you've been injured in an accident, it's time to call an attorney. Studies show that the average insurance award with an attorney is 3 times higher than without. Call (602) 258-8888 to tell us your story and get a free case review.
+ Should I Accept an Insurance Offer?
Insurance adjusters work for the insurance companies, and their priority is to make sure they pay as little as possible for the insurance claim. Talk to a lawyer before accepting an insurance offer to make sure you are getting a fair settlement.
+ How Much Does It Cost To Hire an Attorney?
There's no fee to start your case. At Phillips Law Group we work on a contingency basis. That means you don't pay us anything unless we ultimately win your case.
We're Here to Listen
Fill out the form and we'll contact you to go over what happened and evaluate your case for free.
By submitting your contact information, you agree that we may contact you by telephone (including text) and email in accordance with our Terms and Privacy Policy
Your message has been sent
Thank you for your message, we will get back to you soon.
Reviews
I didn't know anything about the area, and Phillips Law Group just took care of everything. They helped made sure I knew where I was going, made sure I didn't have to worry. They literally just took care of me.
No Fee Until We Win For You
1
Free
Case Evaluation
2
We get to work,
you get updates
3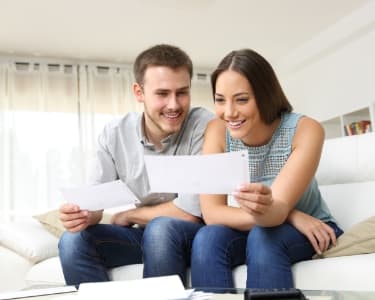 Collect Compensation
More Information on PFAS Lawsuits
More Information on PFAS Lawsuit