Parking Lot Accident Lawyer
Phoenix, AZ Injury Attorneys
Helping Clients Nationwide
2,000+
Over $1 Billion Won for Our Clients
Decades of Experience Winning
Parking Lot Accidents
Often, the amount of activity in a parking lot can seem to rival that of a speedway. In a parking lot, there are vehicles, people walking, shopping carts, and other obstacles. There is a constant danger to both drivers and pedestrians in a parking lot, and a parking lot accident can happen in an instant.
Have you or a loved one been injured in a parking lot accident? If so, then you may be able to hold the negligent party liable. The at-fault party can be held accountable and provide you with compensation for your medical bills, pain, suffering, and lost income.
An experienced parking lot accident lawyer can assist you so you can receive a fair amount of compensation. At Phillips Law Group, we have parking lot accident lawyers who can help.
With a free initial consultation, there is no risk in contacting us to learn more, and you are under no obligation to retain our services after meeting with our firm. We would be more than happy to discuss any questions or concerns with you.
Please get in touch with the personal injury lawyers of Phillips Law Group. You can call us at (602) 258-8888 or fill out our online form to speak with one of our attorneys.
+ When Do I Need an Attorney?
If you've been injured in an accident, it's time to call an attorney. Studies show that the average insurance award with an attorney is 3 times higher than without. Call (602) 258-8888 to tell us your story and get a free case review.
+ Should I Accept an Insurance Offer?
Insurance adjusters work for the insurance companies, and their priority is to make sure they pay as little as possible for the insurance claim. Talk to a lawyer before accepting an insurance offer to make sure you are getting a fair settlement.
+ How Much Does It Cost To Hire an Attorney?
There's no fee to start your case. At Phillips Law Group we work on a contingency basis. That means you don't pay us anything unless we ultimately win your case.
We're Here to Listen
Fill out the form and we'll contact you to go over what happened and evaluate your case for free.
By submitting your contact information, you agree that we may contact you by telephone (including text) and email in accordance with our Terms and Privacy Policy
Your message has been sent
Thank you for your message, we will get back to you soon.
Reviews
I didn't know anything about the area, and Phillips Law Group just took care of everything. They helped made sure I knew where I was going, made sure I didn't have to worry. They literally just took care of me.
No Fee Until We Win For You
1
Free
Case Evaluation
2
We get to work,
you get updates
3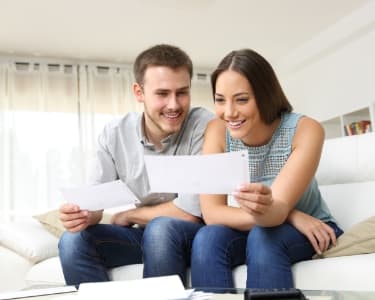 Collect Compensation
More Information on Parking Lot Accidents
More Information on Parking Lot Accident Lawyer