Insurance Fraud Lawyer
Phillips Law Group
Helping Clients Nationwide
2,000+
Over $1 Billion Won for Our Clients
Decades of Experience Winning
Insurance fraud is one of two things: either an insured files a false claim seeking compensation for non-existent or exaggerated losses, or an insurer purposely denies a legitimate claim. Most often, it is the former. An insurance fraud lawyer can offer a strong defense against these kinds of allegations.
The Coalition Against Insurance Fraud estimates the cost of insurance fraud to U.S. consumers to be approximately $80 billion a year. Because the problem has become so pervasive, insurance companies have been cracking down on investigations. Currently, 48 states have criminal statutes on insurance fraud.
A conviction for insurance fraud can result in heavy fines and even prison time. If you find yourself accused of insurance fraud, you'll need experienced legal counsel. That's where the team at Phillips Law Group comes in.
Contact Phillips today to schedule a free consultation with us to review your situation. If you move forward with us, our firm will thoroughly investigate your case and assist you in offering top-notch legal representation.
We take all cases on contingency, meaning there are no upfront costs, fees, or expenses for our services. Give us a call today, or fill out the form on this page to get in touch with us.
+ Types of Insurance Fraud
Insurance fraud can take one of three forms:
– exaggeration of a loss or injury (this is the most common)
– false claims about the reported loss
– the omission of required information
While many people consider insurance fraud a "victimless" crime, it bears mentioning that it adds $180 a year to the average auto insurance policy in Arizona.
The following examples are some of the most common situations in which people commit insurance fraud.
Motor Vehicle Accidents
The insured exaggerates the degree of damage to the vehicle or the seriousness of their injuries (or both). This is difficult to pull off successfully unless an adjuster, mechanic, or physician is involved in the fraud, but it does happen.
Health Care Fraud
This happens either when an insured exaggerates the nature of their injury or illness in order to get benefits to which they are not entitled, or a physician files a claim for a treatment offering a higher payout than the one actually administered. Physicians are also known to order unnecessary procedures in order to "pad" the bill.
Workers' Compensation
This is another common scenario in which an employee exaggerates or feigns a work-related injury so as to receive benefits for which they would otherwise be ineligible.
Arson
This one is as old as the insurance industry itself. It is when a business or homeowner torches or otherwise destroys their own property in order to collect from their insurer. A person caught engaging in this type of fraud can be charged with the crime of arson in addition to insurance fraud.
Staged Accidents
This type of insurance fraud usually involves an intentional automobile collision. Afterward, the perpetrator will file false or exaggerated claims for their "injuries."
Life Insurance Fraud
This is nearly impossible to pull off these days. However, before digital records, it was not unheard of for someone to stage their own "death," or even commit murder in order to collect on a life insurance policy (this was the basis of the 1944 noir film Double Indemnity).
+ How Insurance Companies Investigate Fraud
Because an insurer typically receives thousands of claims on a daily basis, it is virtually impossible to investigate each one of them.
Today, however, computers and digital records have made it much easier to identify "red flags" indicating that a claim may be falsified or exaggerated. This usually involves comparing the suspicious claim's value to that of similar claims over time. Most major insurers maintain a special division for fraud investigations, staffed by people who are specially trained to ferret out fraudulent claims.
State governments also have a Department of Insurance, which works with law enforcement to investigate fraud as well as other issues.
We're Here to Listen
Fill out the form and we'll contact you to go over what happened and evaluate your case for free.
By submitting your contact information, you agree that we may contact you by telephone (including text) and email in accordance with our Terms and Privacy Policy
Your message has been sent
Thank you for your message, we will get back to you soon.
Reviews
I didn't know anything about the area, and Phillips Law Group just took care of everything. They helped made sure I knew where I was going, made sure I didn't have to worry. They literally just took care of me.

They knew exactly how to explain the case to me in a way that I would understand it. They gave me hope that my life wasn't over.

A friend of mine recommended Phillips Law and I'm so grateful, because they were so wonderful, so down to earth, so professional. I felt like they were family.
No Fee Until We Win For You
1
Free
Case Evaluation
2
We get to work,
you get updates
3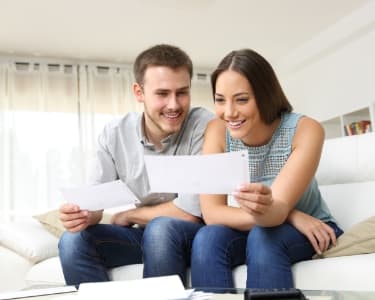 Collect Compensation
More Information on Insurance Fraud
More Information on Insurance Fraud