ERC Tax Credit Lawyer
Phillips Law Group
Helping Clients Nationwide
2,000+
Over $1 Billion Won for Our Clients
Decades of Experience Winning
In the wake of the COVID-19 pandemic, the United States federal government enacted several programs to cushion the financial impact on the nation's businesses and nonprofit organizations. One part of this broad-based response was the Employee Retention Credit. While the credit expired in 2021, eligible organizations may still claim ERC refunds. With the high stakes involved, every business owner should understand the ERC.
How the ERC Works
The ERC is a component of the 335-page Coronavirus Aid, Relief, and Economic Security Act, which became law on March 27, 2020. The ERC is a refundable tax credit, meaning eligible businesses receive the refund even if they owe no taxes. Proponents of the legislation argued that the credit would help keep employees on company payrolls during shutdowns, aiding both employers and households.
In the CARES Act, the ERC covered the period from March 12, 2020, through January 1, 2021. In December 2020, Congress expanded the ERC qualifying period to June 30, 2021, along with new per-employee limits and eligibility rules. Subsequent legislation extended the ERC one final time to September 30, 2021.
+ ERC Eligibility
The long and winding road of the ERC's legislative history created different rules for two qualifying periods:
March 12, 2020, through December 31, 2020: For each full-time equivalent employee, businesses may deduct up to 50% of compensation or $5,000, whichever number is lower.
January 1, 2021, to September 30, 2021: For each full-time equivalent employee, businesses may deduct as much as 70% of compensation or $7,000 — whichever is lower — for each of the period's three quarters.
Along with the ERC, the CARES Act also created the Paycheck Protection Plan loan program. The PPP featured generous forgiveness provisions, effectively turning some loans into grants.
While the CARES Act prohibited PPP recipients from also claiming the ERC, subsequent legislation allows businesses to claim the ERC as long as they did not use PPP funds for employee compensation. In other words, if payroll exceeds the PPP loan total, an organization may claim the ERC for wages above their loan amount.
Shutdowns and Gross Receipts
If a government-ordered shutdown adversely affected revenue, your organization qualifies for the ERC during any quarter when the mandate was in effect. For much of 2020, many Arizona businesses curtailed or suspended operations under orders from the governor. Nonetheless, ERC eligibility extends well beyond state edicts; federal, county and municipal government orders also apply.
Your business may qualify for the ERC even if your enterprise was not directly named in a government shutdown order. Any business that trimmed or halted operations because a supplier — including out-of-state suppliers — was subject to a shutdown order may claim the ERC for the affected quarters.
Businesses with sizable declines in gross receipts may also qualify. For each quarter in 2020, if your business's receipts fell 50% or more from the matching quarter in 2019, your business is eligible. For the calendar year 2021, if your business's gross receipts fell 20% or greater below the same quarter of 2019, your business qualifies for these quarters. Organizations that began operations in 2020 may base their calculations on that year instead of 2019.
+ How Startups May Qualify for the ERC
Businesses that began life in the challenging 2020 to 2021 period and do not meet other ERC criteria can still qualify for the ERC. The American Rescue Plan Act, passed in March 2021, outlines the Recovery Startup Business program for enterprises that otherwise do not qualify for the ERC. Recovery Startup Business criteria include:
The business must have at least one eligible employee. Eligible employees may not have an ownership interest that equals or exceeds 50%.
Gross receipts remained below $1 million for calendar years 2020 and 2021.
The business did not commence operations before February 15, 2020.
A Recovery Startup Business may claim up $50,000 for each quarter and does not need to meet the employee limits that apply to other ERC claimants.
We're Here to Listen
Fill out the form and we'll contact you to go over what happened and evaluate your case for free.
By submitting your contact information, you agree that we may contact you by telephone (including text) and email in accordance with our Terms and Privacy Policy
Your message has been sent
Thank you for your message, we will get back to you soon.
Reviews
I didn't know anything about the area, and Phillips Law Group just took care of everything. They helped made sure I knew where I was going, made sure I didn't have to worry. They literally just took care of me.

They knew exactly how to explain the case to me in a way that I would understand it. They gave me hope that my life wasn't over.

A friend of mine recommended Phillips Law and I'm so grateful, because they were so wonderful, so down to earth, so professional. I felt like they were family.
No Fee Until We Win For You
1
Free
Case Evaluation
2
We get to work,
you get updates
3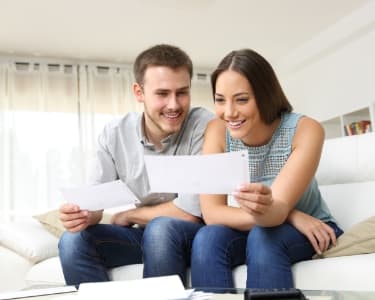 Collect Compensation
More Information on Employee Retention Credits
More Information on ERC Tax Credit Lawyer